In 2020, Rev. Dr. Curtis J. Sartor Jr. received Elgin's 2020 Martin Luther King Jr. Humanitarian…
Contact
Director of Diversity and Spiritual Development and Assistant Professor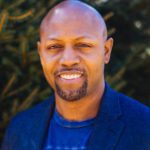 Roderick Simmons
Director of Diversity and Spiritual Development
September 2017
Introduction
Judson University is a conservative, evangelical Christian university that represents the Church at work in higher education, equipping students to be fully developed, responsible persons who glorify God by the quality of their personal relationships, their work, and their citizenship within the community, the nation and the world.
Judson University views diversity as an expression of its mission and educational goals as a Christ-centered institution of higher learning. The university is committed to equipping students to be ambassadors for Christ in this diverse world God has created. Additionally, the university is dedicated to providing an educational environment and learning experience that encourages and promotes cultural and intercultural engagement in the curriculum, co­ curriculum, and the entire learning and living student experience.
Like Jesus' own ministry, the mission of the early church in Acts is inaugurated and endorsed by a prophetic message of surprising inclusivity (Luke 4: 16-30; Acts 2: 1-21). Jesus as universal Lord pours forth the Spirit to empower an inclusive, worldwide mission moving outward from Jerusalem to the diverse cultures of the earth. Each time cultural boundaries are crossed and new people groups are incorporated into the new community, a divine validation is witnessed by a fresh outpouring of the Spirit (Acts 8:29, 39; 1 1 :1-18; 19:1-7).
The statement stands alongside the official governance and operational documents listed below.
Mission Statement & Educational Goals
1968 Statement of Purpose
Operational Objectives
Board of Trustees Policy Manual
Trustee Covenant and Annual Affirmation
Faculty Handbook
Student Handbook
Staff Personnel Policy Manual
Educational Goals
Community Standards
Lifestyle Expectations and Conduct Guidelines
Faith Identity Statement
This document also complements Judson University's strategic plan.
Purpose and Statements of Affirmation
The purpose of the diversity statement is to define diversity based on the mission, vision and faith identity of Judson University.
Diversity at Judson University is a concept that embraces the uniqueness found in each person that God has created. One's uniqueness comes from a mix of influences such as race, ethnicity, sex, national origin, religion, physical ability, age, geography, and intellect. This mixture brings a richness of perspectives, talents, and ideas. It is an intentional and active commitment to embrace personal uniqueness based on God's valuation of people. Social justice, equal rights, reconciliation, forgiveness and redemption are important components to the quality of diversity.
In embracing an environment of diversity, curricular and co-curricular programs, hiring practices and other initiatives at Judson University should reflect an intentional and inclusive work and learning environment.
Scripture is the primary authority on which Judson University's commitment to diversity is based. Additionally, the "Faith Identity Statement" and "Community Standards" reflect Judson's commitment to practice and live out biblical Christianity as "persuasive advocates for the sovereignty of God over all life, and effective ambassadors of Christ." Thus, we have established the following affirmation statements.
Statements of Affirmation
We affirm that diversity was created by God.
We affirm that diversity is visible throughout God's creation.
We affirm that diversity is modeled by God in creation.
We affirm that diversity celebrates human differences.
These Statements of Affirmation are grounded in scripture. The book of Genesis reveals the beginning of the heavens and the earth. God celebrates the goodness of his diverse creation. The very nature and character of God is reflected in the diversity of humankind, and we are created in the unique image and likeness of God.
The Gospels of Matthew, Mark, Luke and John record the birth, death, burial, and resurrection of Jesus Christ, for the very humans that God created. Jesus modeled love for all people. He miraculously healed the most vulnerable. He taught using parables that highlighted diverse people groups. He visited places others would not dare go.
Jesus frequently engaged with people outside his ethnic heritage and cultural rules. During the end of his earthy ministry, he emphasized human interaction with all nations for the purpose of teaching and salvation. Jesus Christ is the model of human interaction for Judson University.
In the book of Acts, the earliest Christians confronted questions of inclusion in the Church. At Pentecost, the gospel was preached to Jews who heard it in their native language. As a result, the Church's boundaries were opened to all people.
The last book of the Bible, Revelation, presents a vision of a multitude from every nation, tribe, peoples, and languages standing before the throne and before the Lamb of God, Jesus Christ in the New Jerusalem.
These Statements of Affirmation articulate the biblical rationale that diversity is visible and was created, modeled, and celebrated by God.
Conclusion
Judson University affirms the value of diversity as reflected in its Baptist history and identity. We share this commitment with other Christian colleges and consortiums such as the Council of Christian Colleges and Universities.
For the Judson University community, diversity is neither a surprise or discovery, nor a regulatory compliance, but rather a biblically grounded understanding of living out its mission. As Christ taught us:
"Love the Lord your God with all your heart and with all your soul and with all your mind and with all your strength ……. Love your neighbor as yourself. There is no commandment greater than these."
Mark 12:30
Description of Diversity Reflected in the Old Testament
Love for all humanity is reflected by God throughout scripture. While the Old Testament does celebrate the story of a separate and "chosen" people, Israel's chosenness was the means God used to redeem all of the diverse creation which suffered following Genesis 3. In other words, Chosenness is not a statement of preference, but a call to service.
God's love of all humanity is clearly expressed in each section of the Hebrew scriptures. Within the Torah, God repeatedly teaches Israel that love and provision for the immigrant and "the other" is at the heart of what it means to reflect God's character. In the prophetic literature, prophets visit and preach oracles to other nations, not simply Israel, in an attempt to encourage God's justice throughout the world. Even the Writings section explicitly shows God's concern for all of humanity in the stories of Ruth and Jonah and implicitly in the writings of Job, Proverbs and Psalms.
The ultimate goal of Israel's chosenness is seen in texts which celebrate diversity like Micah 4:1-4, where all "peoples" come to the holy mountain to learn God's teaching. Psalm 96 envisions a time when every nation celebrates God without any ethnicity being given preference. When ancient Israel is a "light to the nations," valuing all humanity and showing concern for the immigrant and the marginalized, it is commended. When Israel decides to value certain ethnicities over others (like the Book of Jonah), it is judged.
A Description of Diversity Reflected in the New Testament
The narrative arc of the New Testament portrays God bringing salvation in all its fullness to the diverse peoples of the earth through the ministry and mission of Jesus and the early church. The kingdom of God proclaimed by Jesus is of a surprisingly diverse makeup, often depicted in parables as a great celebration to which people from every culture are invited (Matt 8:11; 22: 1-10; Luke 14: 15-24; Rev 19:6-8). Jesus' reconciling ministry, death and resurrection eradicates the barriers that divide along lines of ethnicity, gender, age, status, and economics. In doing so, Jesus embodies an inclusive ministry that prepares for a universal mission actualized by the church.
Unlike the other homogenous institutions of his day, Paul's churches were remarkably diverse, comprised of people from nearly every strata and culture of the Greco-Roman world. Paul argued strenuously that each person-regardless of ethnicity, gender, or status-had equal footing before God and in the community of God's people (Gal. 3:28-29). The result of God's reconciliation of the world to Himself is the peace, reconciliation, and unity manifest in the Diversity Christian communities (Rom 5:1, 10-1 1 ; 1 1 :15; 2 Cor. 5:18-20; Eph. 2: 16; Col. 1:20-22).
Revelation depicts the consummation of God's redemption and reconciliation of the various peoples of the earth with the descent of the New Jerusalem from heaven (Rev. 21:1-4). The biblical image of the city is a representation of humanity together. God's redeemed humanity is also depicted through the vision of a city embodying all that is good in the diversity of human cultures, now reconciled and dwelling together. The New Jerusalem is a city where the gates never close and God is glorified by the rich tapestry of peoples and cultures that stream into the holy city (Rev. 21: 25-26).
The centrality of these themes underscores Judson's affirmation that diversity is a biblical value embraced and celebrated by God and his people.