Regulations Governing Distance/Online Education
State Authorizations
Judson University monitors the requirements and regulations that oversee distance education and the requirements to obtain approval to offer such education for each state. States have varying rules, requirements and regulations that govern online (distance) education offered by out-of-state postsecondary institutions. These rules require higher education institutions that offer distance education to state residents to obtain exemption, approval, authorization or other certification from the relevant state agencies. Judson University researches and monitors state authorization requirements in each state and continues to make good faith efforts to secure the appropriate authorization and/or licensure to offer online programs in each state in which it enrolls students.
The University will continue to make a good faith effort to obtain such approval from each state from which a student enrolls. If a student relocates while enrolled, he or she should check the list of approved states upon relocation.
Judson University is currently authorized to offer distance in the following states:
California (exempt)
California Bureau for Private Postsecondary Education
https://www.bppe.ca.gov/
Illinois
Illinois Board of Higher Education
https://www.ibhe.org/
Montana
Office of the Commissioner of Higher Education
Montana University System | Office of Commissioner of Higher Education | Montana University System (mus.edu)
Texas (exempt)
Texas High Education Coordinating Board
https://www.highered.texas.gov/
Consumer Information Links
---
Did you know…
99%
of undergraduate students attending Judson receive financial aid assistance
1100+
current students from 41 states and 29 countries
60+
Programs of Study are offered at undergrad, grad, and adult professional levels
Opportunities for All
Judson is one of the most innovative Christian universities that offers creative programs for students to earn college credit.
High School Prep Program
Earn college credit while still in high school.
Learn More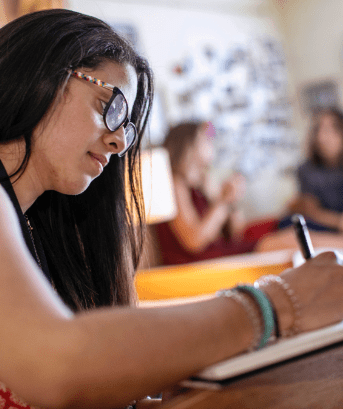 RISE Program
This unique program gives students with intellectual disabilities the college life experience in a Christian community and builds strengths for independent living and employment.
Learn More