BIOCHEMISTRY, CLASS OF 2020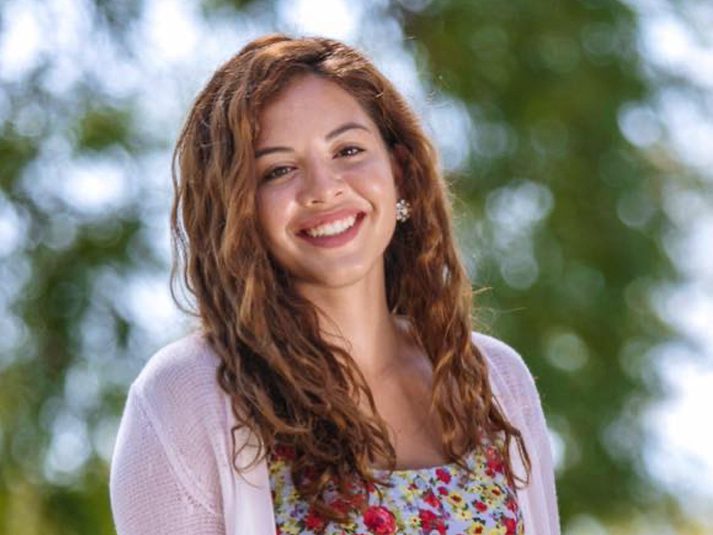 Judson unveiled a new banner during Homecoming weekend to honor Anali Cisneros '20 of Elgin, Ill. as the most decorated and accomplished scholar-athlete in the history of Judson University athletics. The new banner is located in the Fitness Center, and features some of Anali's incredible accomplishments as an athlete, specifically for the Women's Race Walk.
A four-year member of Judson's Track and Field and Cross Country teams, Anali competed in both indoor and outdoor championships, and she broke the NAIA National Championship Record time at one of the indoor races. She is a seven-time champion for the CCAC, a seven-time champion for the All American NAIA, a seven-time national champion for the NAIA, and a six-time All-American U.S. Track Field and Cross Country Coaches Association. She also represented the USA Track and Field for the Pan American Race Walking Cup in April 2019 and placed fourth in the Women's 20,000m Race Walk for the USA Track and Field Outdoors. Anali was featured on the Sports Center 2020 senior night series and, following her graduation, finished eighth at the 2021 Olympic Trials.
Anali has also been recognized for her significant academic achievements. She completed her degree in Biochemistry at Judson and graduated with Honors in May of 2020. She was selected to serve as the 2019 Student Laureate of The Lincoln Academy of Illinois.
Anali's high character has also been recognized. She won the CCAC 2018-2019 Outdoor Track & Field Dr. Leroy Walker Champion of Character Award. She also received the Judson Scholar-Athlete of the Year award twice and earned Judson's Champions of Character award.
Congratulations to Anali for her ground-breaking achievements as a Judson Eagle and a scholar-athlete!