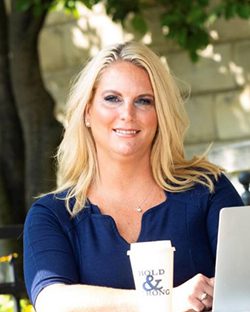 Ashley Mitich
MA in Clinical Mental Health Counseling Program, Associate Professor
Dr. Ashley Mitich, an Associate Professor within the Division of Professional Studies, renowned for her expertise in the realm of Clinical Mental Health Counseling. With a Master of Arts degree in the field, Dr. Mitich brings a rich blend of academic acumen and practical experience to her role.
Dr. Ashley Mitich is from the southwest suburbs of Chicago. Dr. Mitich is an Associate Professor of Counselor Education and Supervision. She received her Doctor of Education and Masters in Marriage and Family Counseling from Governors State University. She has been actively involved in counseling organizations across the country.
Dr. Mitich has served as President for North Central Association of Counselor Education and Supervision and is currently the secretary for the Illinois Mental Health Counselors Association. In her free time, she enjoys traveling, sports, and crafting.