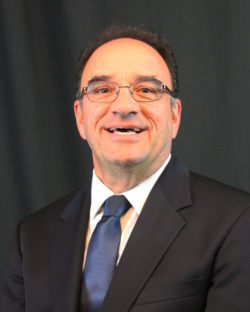 Thomas Atamian
Adjunct Professor
Professor Thomas Atamian teaches in the area of Biblical Studies. He has taught Introduction to the Old Testament, Introduction to the New Testament, and Introduction to the Christian Faith and will teach them in the fall of 2022 Introduction to the Christian Scriptures.
During his junior year at the University of South Alabama, Professor Atamian gave his life to Jesus Christ and was nurtured in his faith through the Baptist Student Union. It was there Professor Atamian experienced God's call to study for full-time ministry in the Body of Christ. He went on to pastor churches for the next 40 years. 

In 2010, Professor Atamian believed God was calling him to Judson University and was asked to be the assistant baseball coach. During that time he has led devotions for many of the athletic teams. For the past several years he has worked with the Student Success Center, tutoring both individuals and groups in Biblical Studies and Theology. He enjoys mentoring new believers in their life in Christ.

In 1991, Professor Atamian studied at Saint George's College, Jerusalem. Later in 2007, he studied at Alexander College, Jerusalem. He led a study tour to the Holy Land in 2010. For more than a decade, each summer he has led a mission trip to Iglesia Del Gran Pastor in Fresnillo, Zacatecas, Mexico. This church was planted by missionaries in the late 1990s to minister to children and families in the poor neighborhoods in the city of Fresnillo. He has taken Judson students there as part of their Vacation Bible School and has led the sport's ministry program. He also does a teaching mission every year in December for the adults and youth at Iglesia Del Gran Pastor.
M.Div., Virginia Theological Seminary, 1979

B.A., University of South Alabama, 1975
Christian worship

The Alpha Program

Men's Groups

Adult and Youth programming in local churches

Bible classes for adults

Pitching and hitting instructor 
Theta Alpha Kappa

The 2017 Distinguished Christ-Like Servant Award, Judson University