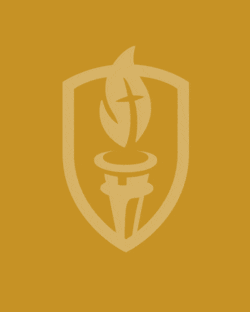 Toni Esker
Adjunct Faculty
Toni Esker, lyric soprano, is known for her expressive musicality and dark, rich tone.  Recently, Toni completed a young artist program with Chicago Summer Opera, where she studied with Julia Faulkner and was seen as Erste Dame in   Die Zauberflöte  .  She also had the pleasure of singing Giulietta in a new production of   Tales of Hoffmann: Retold  , with Opera Theater of Pittsburgh.
While at Opera Theater of Pittsburgh, Ms. Esker was also a part of the world premiere production of   Nightcaps International: French Suite   as well as   Mozart: A Family Affair Concert  , and a frequent Cabaret soloist.  
Toni holds a Masters Degree in Voice Performance from Northwestern University where she studied with Sunny Joy Langton, Alan Darling, Ken Smith, and Richard Boldrey.  While at Northwestern, she was seen as Zemfira in   Aleko  , First Gossip in   The Ghosts of Versailles  , First Spirit in   The Magic Flute   and was a finalist in the 2010 Concerto Competition  .    Scene performances while attending Northwestern University include Fiordiligi in   Così fan tutte  , Zerlina in Don Giovanni, and Micaëla in   Carmen  .  She also holds a Bachelor of Music in Vocal Music Education from Eastern Illinois University where she was seen as Micaëla in   Carmen and was a two time Concerto Competition winner.    
Toni has received multiple honors from competitions with NATS, Bel Canto Foundation in Chicago, and has also sung in master classes for acclaimed singers such as Eugene Perry and Mary Dunleavy.  As a soloist in demand, she has also performed in Schubert's   Mass in C Major  , Mozart's   Exsultate Jubilate,   Pergolesi's   Stabat Mater,   Handel's   Messiah,   and Vivaldi's   Gloria  . As a frequent recitalist, Ms. Esker has programmed works by Richard Strauss, Ernest Chausson, Sergei Rachmaninoff, Amy Beach, and Hietor Villa-Lobos.  
Toni is currently an adjunct professor of voice at Judson University and also at Trinity Christian College.  She is a cantor and choir member at Immaculate Conception parish in Elmhurst, IL and has a private voice and piano studio at Elmhurst Music Academy.   
MM Northwestern, Voice Performance

BM  Eastern Illinois University, Vocal Music Education