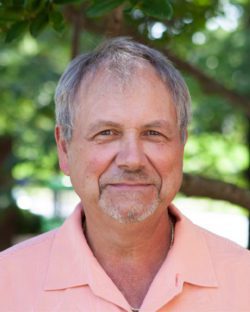 Michael Folker
Adjunct Faculty
Michael Folker is an active member of the musical scene in the Chicago area. He performs in a variety of groups, including the Elgin Symphony Orchestra, the Ravinia Festival Orchestra, the Chicago Opera Theater, the Joffrey Ballet Company, and the Chicago Sinfonietta. Some of the classical artists with whom he has performed include Luciano Pavarotti, Andrea Bocelli, Sir George Solti, Pierre Boulez, and Daniel Barenboim.
Mr. Folker also performs extensively in Broadway shows, with big bands, and on commercial recordings. Some of the popular artists with whom he has performed include Mannheim Steamroller, Art Garfunkel, the Moody Blues, Kansas, The Electric Light Orchestra II, and Yanni, to name a few. He has made commercial recordings for organizations, corporations, and businesses as diverse as United Airlines, McDonalds, Maxwell House Coffee, Kellogg's Cereals, Allstate Insurance, The United States Marine Corps, The United States Army, Nintendo, and Walgreens.
Michael Folker is also the creator, writer, and performer of The Magic Of Music, an educational concert program for symphony orchestra and soloist that demonstrates how composers, like magicians, have their own tricks and illusions for making music a magical experience for everyone.
BM, Percussion Performance, Millikin University

MM, Percussion Performance, DePaul University School of Music
The Intermediate Snare Drum Method Book I, with Mr. Al Payson
"Trust in the Lord with all your heart and lean not on your own understanding; in all your ways acknowledge him, and he will make your paths straight."
-Proverbs 3:5-6 (NIV)