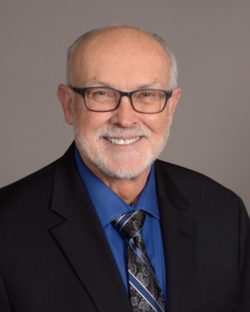 Jack Groppel
Professor
Prior to his time at Judson University, Dr. Groppel served as the Co-Founder of the Johnson & Johnson Human Performance Institute. He is an internationally recognized authority and pioneer in the science of human performance.
Dr. Groppel has addressed the issue of worksite wellness and performance at such policy events as the United Nations Side Event for Physical Activity and Non-Communicable Disease, three U.S. Congressional Briefings on Worksite Wellness & Health Promotion, and represented the worksite wellness industry at the historic Surgeon General's Call to Action on Walking and Walkable Communities. 

His interests include Chicago professional sports teams, playing tennis, spending time with his son, and being involved in his church community group.
Ph.D. Exercise Physiology – Florida State University, Tallahassee, FL

M.S. Kinesiology – University of Illinois, Urbana-Champaign, IL

B.S. Wildlife Biology – University of Illinois, Urbana-Champaign, IL
Business, Leadership, Kinesiology, Worksite Wellness, Human Performance, Tennis & Sport in general
Dr. Groppel is a recognized authority in sports research. His research has included performance analyses of over 25 sports, having successfully worked with numerous world-class athletes and teams. His scientific findings have appeared in numerous peer-reviewed journals and he has also served as an instructor editor for Tennis Magazine.
Dr. Groppel authored 

The Corporate Athlete,

 on achieving the pinnacle of corporate performance, and co-authored 

The Corporate Athlete Advantage

. 
Fellow in the American College of Sport Medicine

Fellow in the American College of Nutrition, a board certified nutritionist

Former Research Associate the U.S. Olympic Training Center

Serves on the Board of Directors of the Health Enhancement Research Organization (HERO)

Health & Wellness Advisor to the Tennis Industry Association