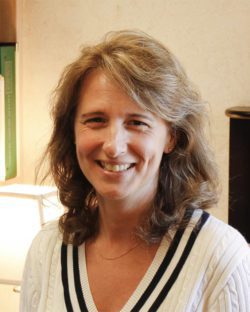 Virginia Guth
Vice President for Student Success and University Registrar
Virginia (Ginny) Guth began serving as Associate Vice President for Student Success in fall 2013 and became the Vice President for Student Success and University Registrar in June 2019. Guth has 20 years of experience in higher education, beginning her career serving as a records coordinator where she identified her passion for serving students. Serving as registrar at Judson, she led both curriculum and the university academic policy committees. Her desire to improve processes allowed her the opportunity to lead the implementation of a campus-wide, student-focused, web portal, more commonly known on campus as MyJudson. This self-service portal allows students to register for classes, view transcripts, track graduation requirements, and view a campus calendar of events.
Aligning processes and developing programs to support the student academic experience is at the heart of what she does. Ginny states, "God has placed these students in our care. It is a blessing to join them in their journey, support them as they refine their God given talents, and assist them in identifying how God designed them to engage in the world around them."
She earned her bachelor's degree in human services in 2002 and her master's degree in organizational leadership in 2008, with an emphasis in academic advising, at Judson. During her service as Associate Vice President, she has focused on student retention by redesigning the Student Success Center and its services, establishing the Writing Center, and instituting graduation plans for all incoming students.
She and her husband, Philip, reside in South Elgin, Ill. They attend Christ Community Church and have two sons: Joshua, and his wife Samantha, are both graduates of Trinity Christian College in Palos Heights, Ill.; and Joel, a graduate of DePaul University in Chicago, Ill.