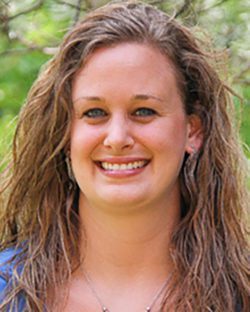 Dana Pautsch
Exercise Sports Science Department Chair
Dana Pautsch earned her Bachelor of Science in Exercise Science from Truman State University and her Master of Science in Sports and Exercise Science from West Texas A&M University. Prior to joining Judson's faculty, Pautsch served as an academic coordinator and instructor for Northern Illinois University.
Her interests include Chicago professional sports teams, playing volleyball, biking, reading, and spending time with her husband, family and church community group.
M.S. Sports & Exercise Science – West Texas A&M University, Canyon, TX

B.S. Exercise Science – Truman State University, Kirksville, MO
Sport Marketing, Sports & Social Media, Collegiate Athletics, Coaching: Top Flight Volleyball Club, Dundee Crown HS
Research and/ or Scholarly Publications  
Hanselmann, D., Lubker, J., Bartlett, M., & Singpurwalla, D. (2013). Motivational factors for student collegiate game attendance: A consumer market analysis. ORN Journal of Physical Education and    Sport Management, published online.
Research Presentations (refereed abstracts)
 
Hanselmann, D., Lubker, J., & Bartlett, M. (2010). WTAMU Student Physical Activity Patterns and Campus Walkability. 8th Annual Texas A&M University System Pathways Student Research Symposium, West Texas A&M University, Canyon, TX.  

Impact of PR and Advertisement on First-Year Student Athletic Game Attendance (2009).  Presented at    Truman's Student Research Conference, Truman State University, Kirksville, MO
American Red Cross First Aid, CPR, AED Certified

American Sport Education Program (ASEP) Certified Coach 

USAV Indoor IMPACT Certified

USAV Great Lakes Volleyball Member