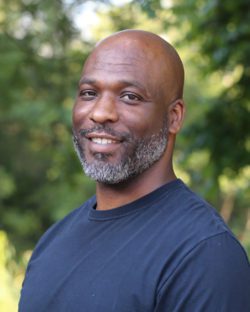 Patrick Stephen
Pro-rata Associate Professor
Professor Stephen was born and raised in Toronto, Ontario, Canada, and moved to the Chicagoland area to play football at Northern Illinois University. During his time on the football team, he became the first student-athlete in the history of the program to earn the honor of Academic All-American three times in his career. He graduated in 2001 and began his career in the software industry.
Since leaving college, Professor Stephen has amassed over 18 years of industry experience, mostly as a Principal Software Engineer. In the process, he has designed and built software products for Fortune 100 Companies across the globe. His experience in the industry also includes extensive work leading technical collaborations with partner companies and clients alike as well as spearheading the establishment of technical standards used in the recruitment and hiring of college software engineering prospects.
Because of this background, Professor Stephen brings an excellent view of how educational institutions can prepare students for success in the workplace and foster an environment for successfully transitioning students into that next phase of life. He believes that Computer Science students should learn by "doing" as much as possible and therefore strives to include a lot of relevant hands-on work into the Judson Computer Science Program. In addition to this, he believes that the very fiber of the program should be infused with the use of industry-relevant tools and best practices so that students graduate with familiarity with industry culture and practices.
Professor Stephen believes that God has called him to elevate and empower God's people through the development of tangible skills in the field of Computer Science. A co-founder of Alpha Omega Nu Christian Fraternity Inc (est. 1998), Professor Stephen is also married to Farrah Stephen and the couple has 5 children together.
M.S. in Computer Science, Northern Illinois University

B.S. in Biological Sciences (minor in Chemistry), Northern Illinois University
Software Design & Development, IP Telephony, Micro services architectures
US Patent No. 8,243,629:  Methods and apparatus for selecting between ad-hoc conference mode and an infrastructure-supported conference mode.