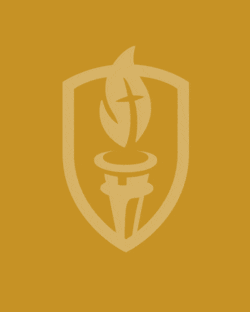 Gillian Stewart-Wells
Provost & Chief Academic Officer
Dr. Gillian Stewart-Wells, Ph.D. joined the University Cabinet as Provost and Chief Academic Officer in October 2018. Since arriving at Judson in 2008, Dr. Stewart-Wells has been a Professor in Judson's undergraduate, masters, and doctoral programs; and, for eight years, she co-directed Judson's first doctoral program. In her tenure at Judson, she served as Faculty Moderator, Chairs of both Strategic Planning and Graduate Academic Policies Committee, and as a member of President's Advisory Council, Academic Cabinet, Campus Diversity Initiative, University Assessment, and the Institutional Review Board. In addition, in 2013, she coordinated efforts to earn Higher Learning Commission approval for the Doctor of Education in Literacy program.
Born and raised in Chicago and the northwest suburbs, Dr. Stewart-Wells earned a B.A. from Loyola University of Chicago, an M.Ed. in Education Administration/Multicultural Approaches from the University of Hawaii, and a Ph.D. in Higher Education Administration/Social Justice from Claremont Graduate University/San Diego State University. She completed post-doctoral work at Harvard University's Graduate School of Education, and engaged in research design as a researcher/analyst with the University of Chicago's Consortium on Chicago School Research.
Prior to coming to Judson University, Dr. Stewart-Wells held teaching and administrative positions in Secondary and Post-secondary Education, including Vice President of Curriculum and Instruction, Dean of Students, Department Chair, and Program Director. From private CCCU institutions such as Gordon College (Wenham, MA) to larger public institutions like the University of Hawaii, Dr. Stewart-Wells has gained university experience in five states: Illinois, Hawaii, California, New York, and Massachusetts. Her scholarship agenda has focused largely on social justice education and leadership in higher education.
In addition to relishing her role at Judson University, Dr. Stewart-Wells enjoys active involvement in her church, reading, writing, fitness, traveling, cheering for the Chicago Cubs, and spending time with her husband John and three daughters: Layne, Morgan, and Katie.