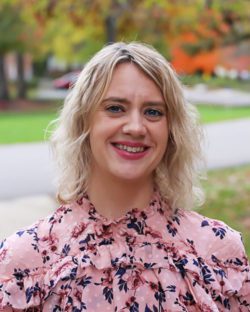 Sarah Taylor
Vice President of Business Affairs
Prior to becoming Vice President of Business Affairs at Judson, Taylor worked for three years as the University's Controller. She also worked for CapinCrouse, LLP, an audit firm in Wheaton, Ill., as a Senior Audit Manager before joining the Judson team. In her role, Taylor was responsible for planning and executing audits, compliance, internal controls review and financial analysis and reporting.
Taylor has been a member on various boards including DCI International and the United Way of Elgin and holds a Master's degree in accounting from Northern Illinois University and is a Certified Public Accountant (CPA) in the State of Illinois.
Taylor and her husband, George, recently married in May 2019.