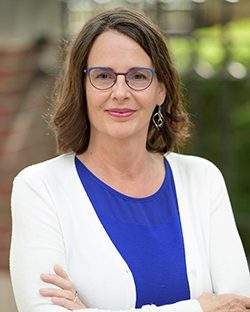 Wendy VanderNoordaa
Wendy VanderNoordaa – Interior Design, Visiting Assistant Professor
Professor Wendy VanderNoordaa began her teaching career in 2010 as an Instructional Assistant Professor of Interior Design for Illinois State University where she received several competitive grants for her work with Civic Engagement. She holds a Bachelor of Art degree from Judson University in Psychology and a Master of Science degree in Interior and Environmental Design from Illinois State University.
Professor VanderNoordaa teaches a variety of courses including The History of Interiors and Furnishings, Building Systems and Studio. Her professional affiliations have included IDEC and IIDA. She is a LEED GA accredited professional.
In 2015, Wendy participated in a Reinvent Your Course for Diversity cohort at Illinois State University. She has taught as an adjunct professor for Judson University since 2017.