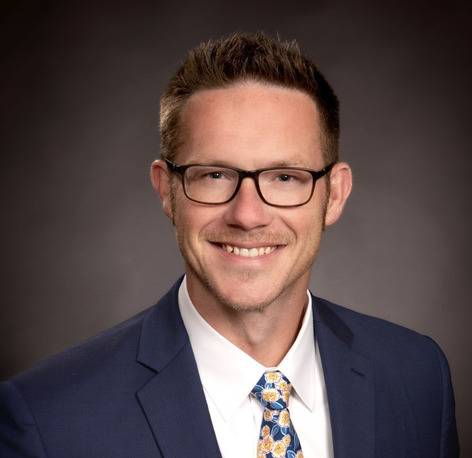 Featured Speaker
Dr. Jeff Reynolds
Dr. Jeff Reynolds has served as Senior Pastor of the historic First Baptist Church Bowling Green, Kentucky, since 2016. He believes in the absolute truth of God's Word and the absolute power of God to transform anyone's life through the gospel of Jesus Christ. His constant goal is to help people trust and follow Jesus in every moment of life, so he seeks to help people see the connection between real faith and real life whenever he can.
Jeff is a graduate of Centre College, where he majored in Biochemistry & Molecular Biology, was a two-time All-Conference selection in football, and was named Male Student-Athlete of the Year in 2003. He completed his Master of Divinity and Doctor of Philosophy degrees at The Southern Baptist Theological Seminary, where he also served as a Garrett Fellow.
He is married to Erin, and they have two children: Griffin and Reagan. He serves his community in various servant leadership roles within state and regional Baptist associations, on the leadership board of his son's high school football booster club, and the Site-Based Decision-making Council of his daughter's elementary school. He loves training, coaching, and encouraging people to become everything God made them to be.
Golden Eagle Award Honoree
Dr. gillian Stewart-Wells
Dr. Stewart-Wells joined the Cabinet as Judson's first female Provost/CAO in 2018. In that role, she oversaw the following Divisions, Centers, and Departments: Art, Design, & Architecture; Liberal Arts, Sciences, & Education; Professional Studies; Worship in the Performing Arts; the RISE Program; Office of Institutional Research; Office of Diversity & Spiritual Development; and the University Library System. In addition to working with the Associate Provost(s) to recruit, hire, and develop Judson's faculty, Dr. Stewart-Wells led the team that created Judson's most recent Strategic Plan (2021–2026). In the spring of 2023, President Crume approved Dr. Stewart-Wells' proposal for the university's first Center for Teaching and Learning. Gillian lives with her husband, John, in South Barrington, IL, where they are members of the Barrington United Methodist Church. She enjoys traveling to visit her three grown daughters, cheering on the Chicago Cubs, and engaging in physical fitness. She aspires to improve at golf but doesn't hold out much hope.
Born and raised in the northwest suburbs of Chicago, Dr. Gillian Stewart-Wells gained university experience in five states (IL, HI, CA, NY, and MA) before returning to the Illinois in 2005. Prior to arriving at Judson University, she held teaching and administrative positions, including VP of Curriculum and Instruction, Dean of Students, Department Chair, and Program Director, in both CCCU schools and secular institutions. Dr. Stewart-Wells earned her Ph.D. from Claremont Graduate University in Claremont, CA and completed post-doctoral work at Harvard University. As a researcher, she engaged in a two-year study at the University of Chicago's Consortium on Chicago School Research; her overall scholarship agenda focusing primarily on social justice and leadership in higher education. After arriving at Judson in 2008, Dr. Stewart-Wells served as a professor in Judson's undergraduate, masters, and doctoral programs; held a three-year term as Faculty Moderator; and, for eight years, she directed the Doctor of Education in Literacy program. In 2013, she led efforts to earn Higher Learning Commission approval for Judson's first doctoral degree.