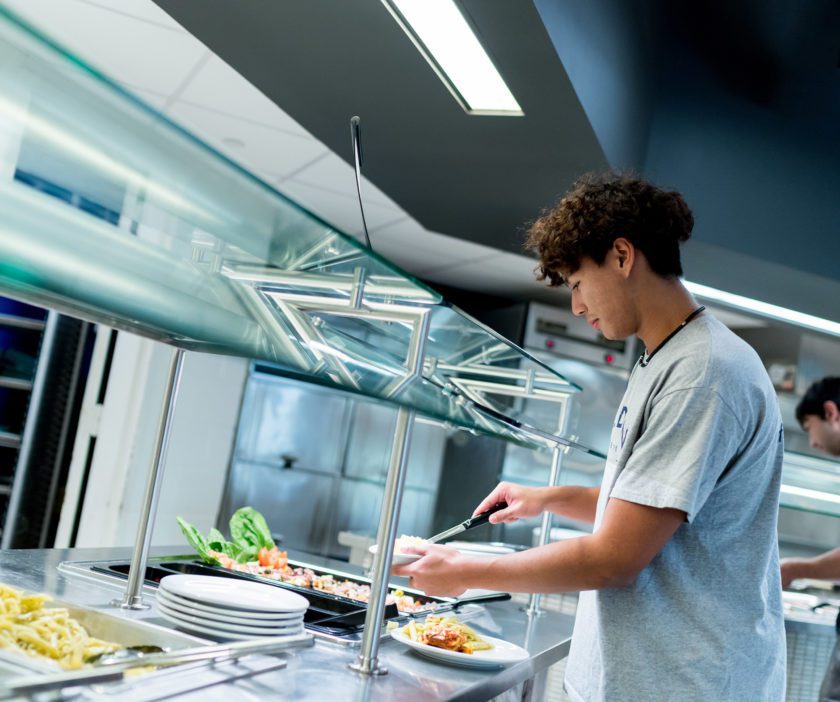 Food and Dining Services
Judson University and Fresh Ideas are pleased to offer an inclusive dining program. Students can enjoy meals three on-campus locations: Betty Lindner Dining Hall, Riverside Cafe, and Jerry's Cafe
The Judson University dining program features quality service with an attractive variety of fresh menu offerings. Fresh Ideas is always creating new and delicious meals and rotating menus to ensure a variety of options. Their culinary engagement program, Nosh Nation, includes exciting pop-up events, themed menus, and special meal offerings. Fresh Ideas' Be Green, Be Healthy, Be Bold program highlights the benefits of local, sustainable, and healthy eating. These programs and more help celebrate food and promote healthy eating on our campus.
Betty Lindner Dining Hall
Riverside Café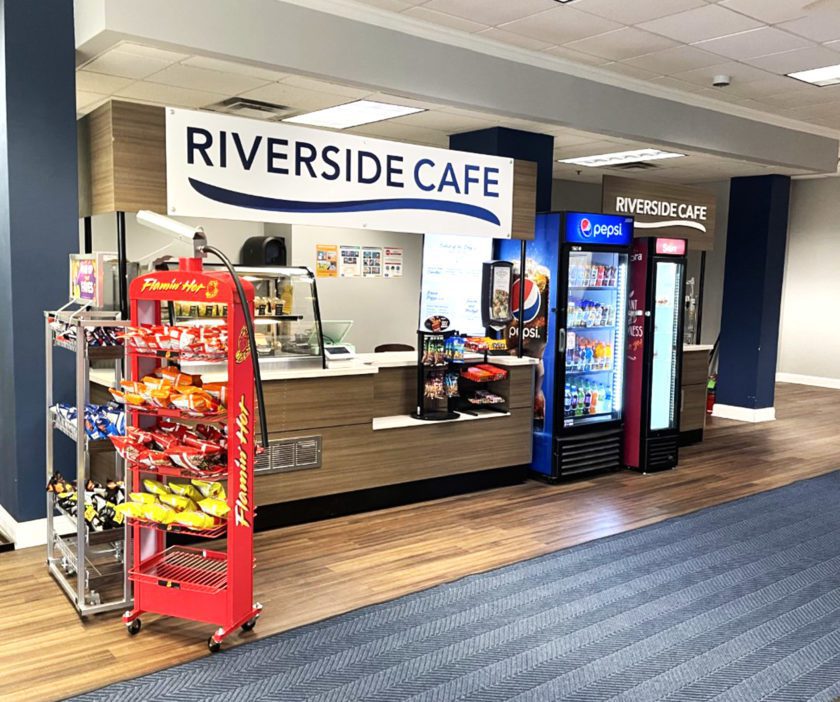 Snacks and Drinks
Located on the first floor of Lindner Tower, The Riverside Café offers sandwiches, salads, snacks, fruit parfaits, drinks, and an assortment of other grab-and-go food items to students and guests who are looking for an evening snack or lite meal while on the west side of campus.
Intelligentsia drip coffee will also be available. In addition to paying by cash or credit, students with meal plans will receive Eagle Bucks loaded to their ID each semester for use at the cafe. Students, faculty, and staff may also purchase and load Eagle Bucks to their ID through MyJudson.
Hours (AUGUST 22-April 30)
| | | | | |
| --- | --- | --- | --- | --- |
| WEEKDAYS | | | | |
| Meals | Lunch | | Dinner | |
| Monday-Thursday | 11:00 a.m. – 2:00 p.m. | | 5:00 – 9:00 p.m. | |
| Friday | 11:00 a.m. – 2:00 p.m. | | | |
Location
Lindner Tower
Judson University
1151 N. State St.
Elgin, IL 60123
Directions
Riverside Cafe is located inside the front doors on the first floor of Lindner Tower, the large hotel building by I-90 and Rt. 31 located across the street from the main entrance to campus.
Jerry's Cafe
Hours (August 22-April 30)
| | | | | |
| --- | --- | --- | --- | --- |
| WEEKDAYS | | | | |
| Monday-Thursday | 8:30 a.m. – 4:00 p.m. | | 7:00 – 10:00 p.m. | |
| Friday | 8:30 a.m. – 3:30 p.m. | | | |
ADDRESS and Directions
Directions
Jerry's Cafe is located near the south entrance on the main level of the Harm A. Weber Academic Center (HAWAC), located along University Dr. south of the River Rd. entrance to Judson's campus.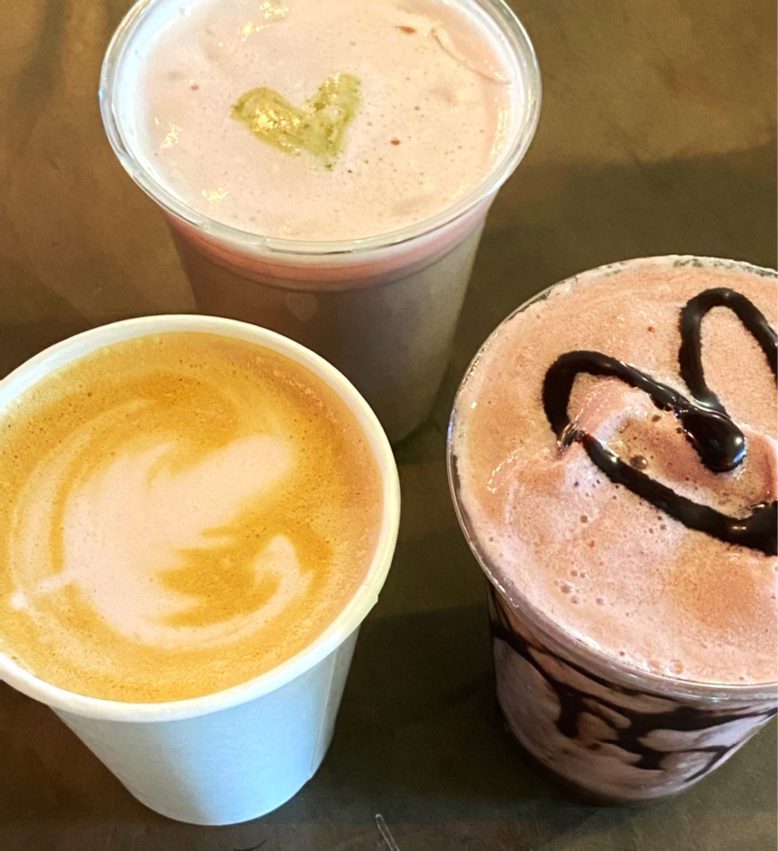 Be sure to stop by Jerry's often to try our seasonal specials!

Order through the FreshX app and have your drink waiting for you!
About Fresh Ideas Food Service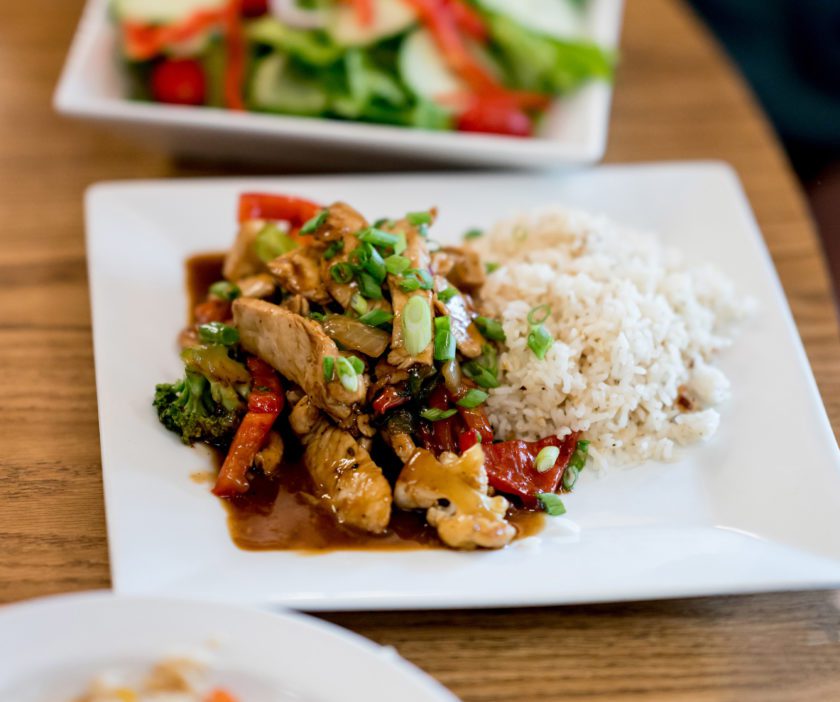 Why Fresh Ideas?
Fresh Ideas is a dynamic food service management company serving colleges and universities in the Midwest, South, and Southeast. Together, we are dedicated to providing happiness by producing a fresh food experience for people of all ages.
Fresh Ideas is committed to engaging the student's dining needs on every level through a truly diverse culinary experience. They deliver a variety of dining options that are fresh, familiar, and global.
Because they understand the important role food plays in recruitment and retention, their dining services program is positioned to support these initiatives through meaningful interaction and engagement between students and Fresh Ideas.
Additional Information