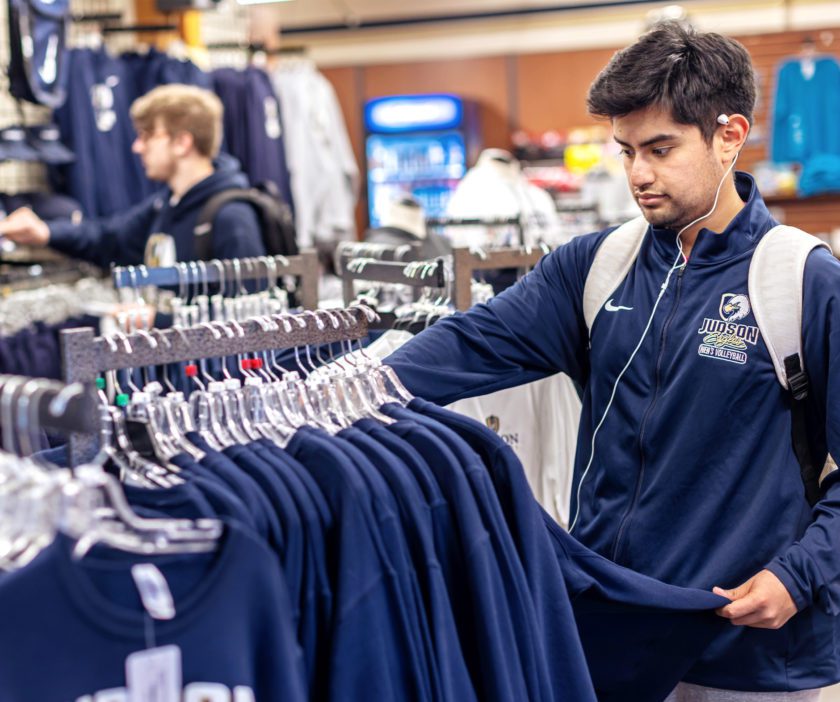 Judson Spirit Store
At Judson's Spirit Store, students and families can purchase Judson-branded spirit wear for athletics, course supplies, fair trade a special line of branded items from Michael Figueroa, and more! Located on the lower level of the Lindner Commons on Judson's Elgin Campus, students also have the opportunity to study or just hang out in our lounge area located in the back of the store! You can also order branded spirit wear through our new online Spirit Store!
Spirit Store items and Textbooks are also available for purchase online. Please note that textbooks are no longer sold on campus.
Akademos Online Bookstore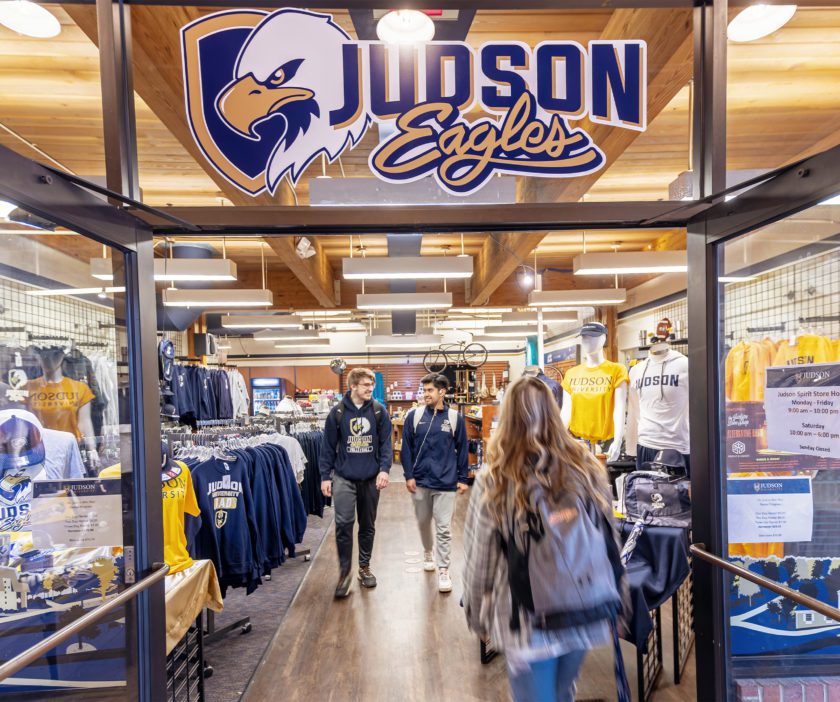 Order Books, eBooks, and More Online
Created in partnership with Akademos, Inc. and powered by TextbookX, the Online Bookstore simplifies the textbook process for students and professors while providing them with a variety of physical and digital textbook formats. Materials will be shipped right to your home or on campus and digital course material access is sent straight to your email.
Quick ordering process – complete your purchase in 5 minutes!
New, used, eBook, and rental textbook formats
An average savings of 60% off list price on Marketplace items!
Price match guarantee on all new books
Free shipping on retail orders over $49 (not including Marketplace items)
Year-round access to post and sell textbooks on the website – you name the price!
1.
Sign in with Judson Login Credentials
Ordering Help and Support
All courses, required materials, and pricing options are displayed in a personalized, easy-to-use page when you log in with your student account.
Need More Help? Contact the Bookstore's Customer Service team: Judsonu.TextbookX.com/Help