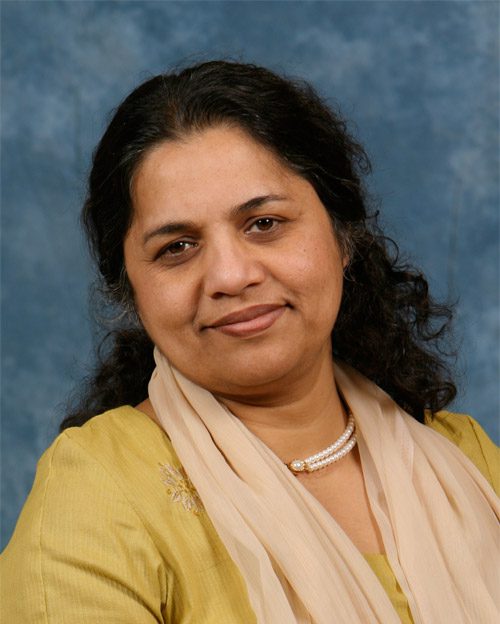 The Judson University community mourns the recent passing of Dr. Rani Mathai on Wednesday, July 19. Dr. Rani Mathai was a Professor of Secondary Science Education and the Chair of the Adult Associate of Arts Program.
Prior to coming to Judson, Dr. Mathai received her Ph.D. in Curriculum and Instruction in Adult Education and Science Education from the University of Minnesota in 2000. She came to the United States after several years of teaching in prominent schools in Kerala, India. For more than 30 years Dr. Mathai taught Physical Sciences and Science Education at Minnesota state colleges and Wheaton College in Illinois.
At Judson, Dr. Mathai created courses and taught in the adult undergraduate and graduate programs. Dr. Mathai's Ph.D. dissertation was on Self-directed learning of Math and Sciences using the Internet. Project-based science learning, Distance education, and Project-based teacher training were Dr. Mathai's most current areas of work. She was a Fulbright scholarship recipient of 2012-13 and served at IGNOU in Delhi.
Update: Funeral services will be held at 9:00 A.M. on Saturday, July 29, 2023, at the Herrick Chapel at Judson University. Burial will follow. Visitation will be held on Friday from 5:30 P.M. to 8:00 P.M. 
Please see the full obituary here.