Why the Associates of Arts in Liberal Arts at Judson?
Live up to your promise at Judson University
At Judson, you can complete your associate degree in as little as two and a half years while you learn from expert faculty who are still active in their fields. Upon completion of your degree, you will have:
Developed your critical thinking skills to better understand the world (and people) around you
Strengthened your problem solving and reasoning by learning how to be more analytical and logical
Become a better communicator by improving your writing, speaking, presenting, computer skills, and more
Already, I'm more confident. I'm proud to say that I have my associate. I'm currently working on my bachelor's and thinking of my master's."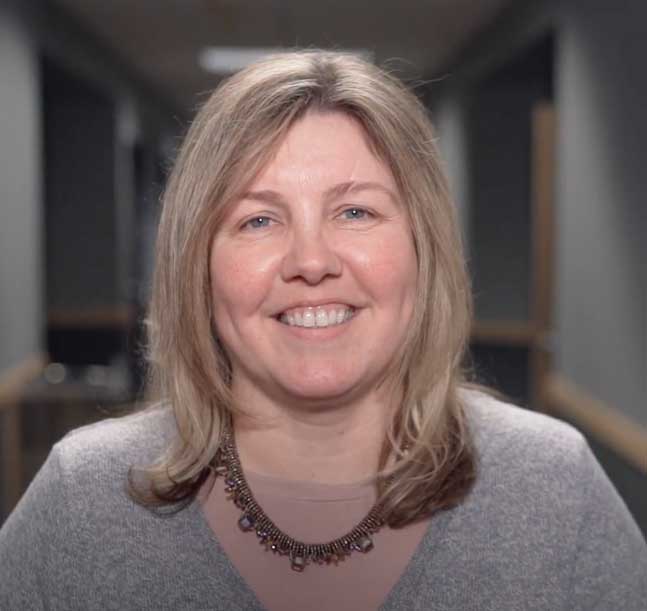 Grow Your Career
be cLose to home or work
In this program, you'll choose when and where you learn best. Judson's Associate of Arts in Liberal Arts is offered at two campuses or online. You can excel in this degree at the following locations:
Elgin, IL

Experience the tight-knit community at our longtime home in Elgin. Our home campus is conveniently located just off I-90, allowing you to maintain a comfortable work/life balance.

Rockford, IL

Located in the Swedish American Riverfront YMCA in downtown Rockford, you'll benefit from a Judson education and YMCA perks, including free childcare during class.

100% Online

If you prefer to attend classes from the comfort of your own home, you can collaborate with your Judson community and complete assignments from anywhere by completing your degree online.
progress at a comfortable pace
Judson's Associate of Arts program is designed for working adults with busy schedules. Through our flexible model, you can take classes just one night a week—studying on your own schedule and at your own pace. Plan to spend about 15 hours a week on coursework. Following this schedule, you can expect to graduate in two and a half years.
As a student in Judson's Adult Professional Program, you'll enjoy all the same support as our traditional students. Each learner in our Associate of Arts in Liberal Arts will receive personal attention through helpful people and resources, including:
Enrollment and Success Coaches who guide you through application, enrollment, coursework, and school-life balance
24/7 tech helpdesk so you can keep current on your courses from anywhere
Tutoring and academic support to get through though classes and assignments
Learn Hands-on skills from experienced faculty
As a Judson student, you'll gain real-world knowledge from faculty experts with professional experience. Not only do our faculty hold terminal degrees in their field, but many are still active in their industry and can pass their professional experience on to you.
Additional Information
Our answers to your frequently asked questions about our Associates program.
A.A. IN LIBERAL ARTS COURSE LIST
The A.A. of Liberal Arts degree requires 60 credit hours of courses. See the full course list in the program catalog.
Judson's Professional Studies Division is tailored to adults who are building on work experience or prior education as they seek a bachelor's degree.
Our students continually report that they are able to attend college and earn a degree while still maintaining their work and family life. Classes meet just one night a week or online. Expect to spend about 15 hours a week on coursework outside of class. You can complete your associate degree in as few as 30 months focusing on one course at a time. This could be shorter if you have courses eligible for transfer into the program.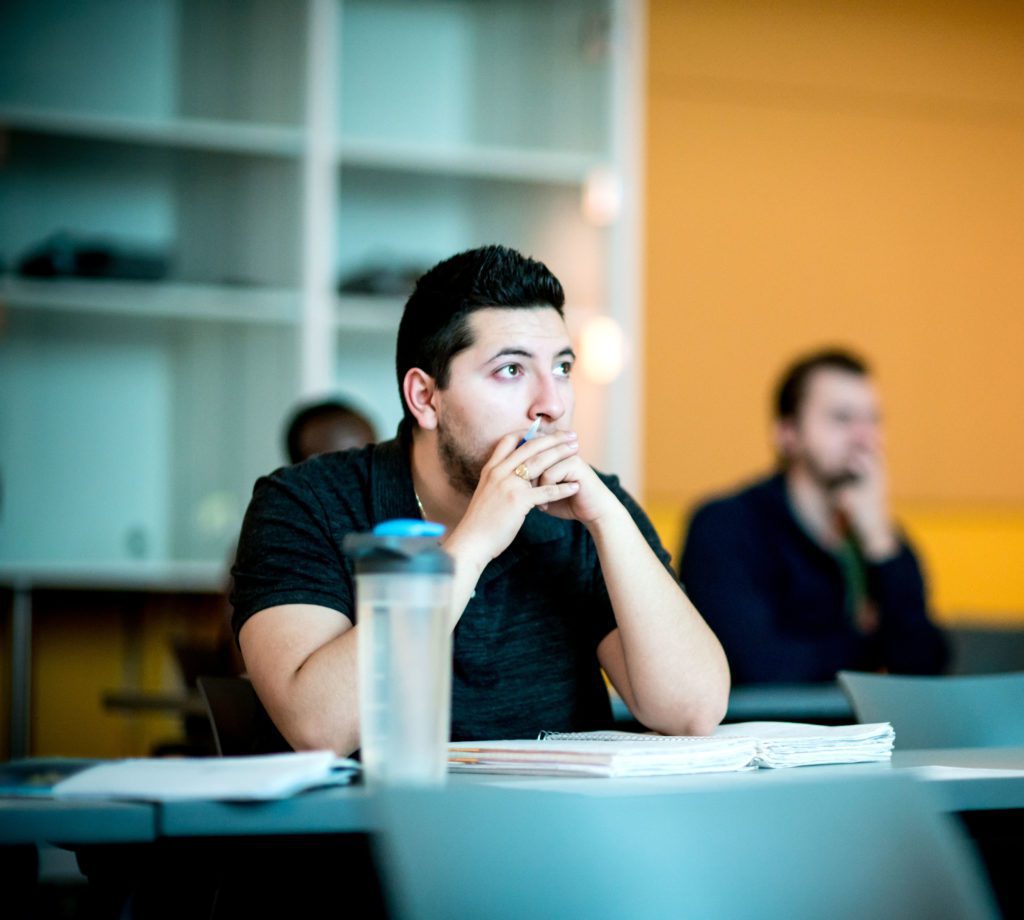 SHAPE YOUR LIFE TO SHAPE THE WORLD!
At Judson, we strive to offer innovative and distinctive programs that meet the demands of today's workforce.
Our world needs leaders who cannot only make a living but also make a life. The values of Judson University and the faculty who engage you in the classroom will prepare you to make much needed change in our culture.
Learn More About the A.A. in Liberal Arts