Why the BA in Business Administration?
Live up to your promise at Judson University
At Judson, you can earn your bachelor's degree in as little as two years while you learn from experienced professionals with hands-on experience in corporate and other business settings. Upon completion of your degree, you will have learned to:
Demonstrate skills in communications, operations, marketing, and finance
Apply newfound expertise in management, problem solving, and research
Establish your personal leadership style based on faith and critical thinking
Judson is allowing me to see business in a different light. In all the jobs that I've had, I always saw it as a worker—now I see it as an owner.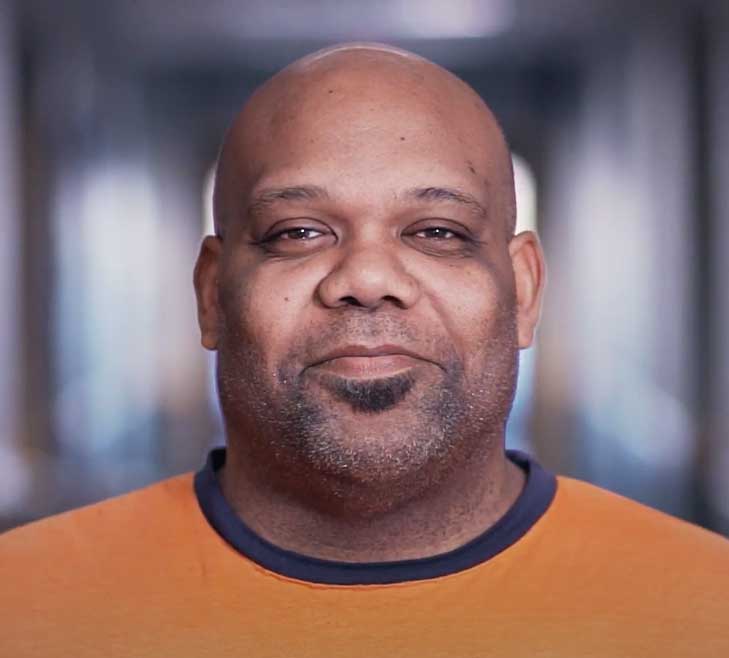 Grow Your Career
be Close to home or work
In this program, you'll choose when and where you learn best. Judson's Bachelor of Arts in Business Administration is offered at two campuses or online. You can excel in this degree at the following locations:
Elgin, IL

Experience the tight-knit community at our longtime home in Elgin. Our home campus is conveniently located just off I-90, allowing you to maintain a comfortable work/life balance.

Rockford, IL

Located in the SwedishAmerican Riverfront YMCA in downtown Rockford, you'll benefit from a Judson education and YMCA perks, including free childcare during class.

100% Online

If you prefer to attend classes from the comfort of your own home, you can collaborate with your Judson community and complete assignments from anywhere by completing your degree online.
Progress at a comfortable Pace
Our Business Administration bachelor's program is designed for working adults with busy schedules. Through Judson's flexible model, you can take classes just one night a week—studying on your own schedule and at your own pace. Plan to spend about 15 hours a week on coursework. Following this schedule, you can expect to graduate in two years, depending on past college experience you transfer in.
In addition to your core courses, you'll take classes in your choice of the following concentrations:
Entrepreneurship
Human Resource Management
Leadership
Marketing Management
As a student in Judson's Professional Studies Program, you'll enjoy all the same support as our traditional students. Each learner in our Bachelor of Arts in Business Administration will receive personal attention through helpful people and resources, including:
Enrollment and Success Coaches who guide you through application, enrollment, coursework, and school-life balance.
24/7 tech helpdesk so you can keep current on your courses from anywhere.
Tutoring and academic support to get through tough classes and assignments.
Learn Hands-on Skills from Experienced Faculty
Judson's business faculty aren't just experts on theory—they're practitioners with current professional experience in the real world. Their background influences their class discussions and assignments to give you a more well-rounded and practical education.
Additional Information
Our answers to your frequently asked questions about our Adult Professional programs.
According to the U.S. Department of Labor, the expected job growth for Management/Analyst jobs for 2010-2020 is above average at 20%+. Individuals with undergraduate degrees in business administration are employed in many different roles, including:
Managers
Administrators
Executive Assistants
Executive Directors
Owners/Proprietors
V.P. of Operations
Here is a sample of some of the courses in the B.A. of Business Administration degree:
Critical Thinking, Research, and Writing
Interpersonal Effectiveness
Leading Innovation
Economics
Managerial Budgeting and Accounting
Organizational and Corporate Finance
Financial Accounting and Analysis
Business Law
Technology Management
Market Analytics
Faith and Life Issues
Business Capstone
Choose a concentration or four upper divisional approved courses:
Marketing Management
Entrepreneurship
Human Resource Management
Leadership
Judson's Professional Studies Division is tailored to adults who are building on work experience or prior education as they seek a bachelor's degree. Our students continually report that they are able to attend college and earn a degree while still maintaining their work and family life. Classes meet just one night a week or online. Expect to spend about 15 hours a week on coursework outside of class. You can complete your business administration major work in as few as two years, and the time to complete the rest of your degree varies depending on your previous learning experience.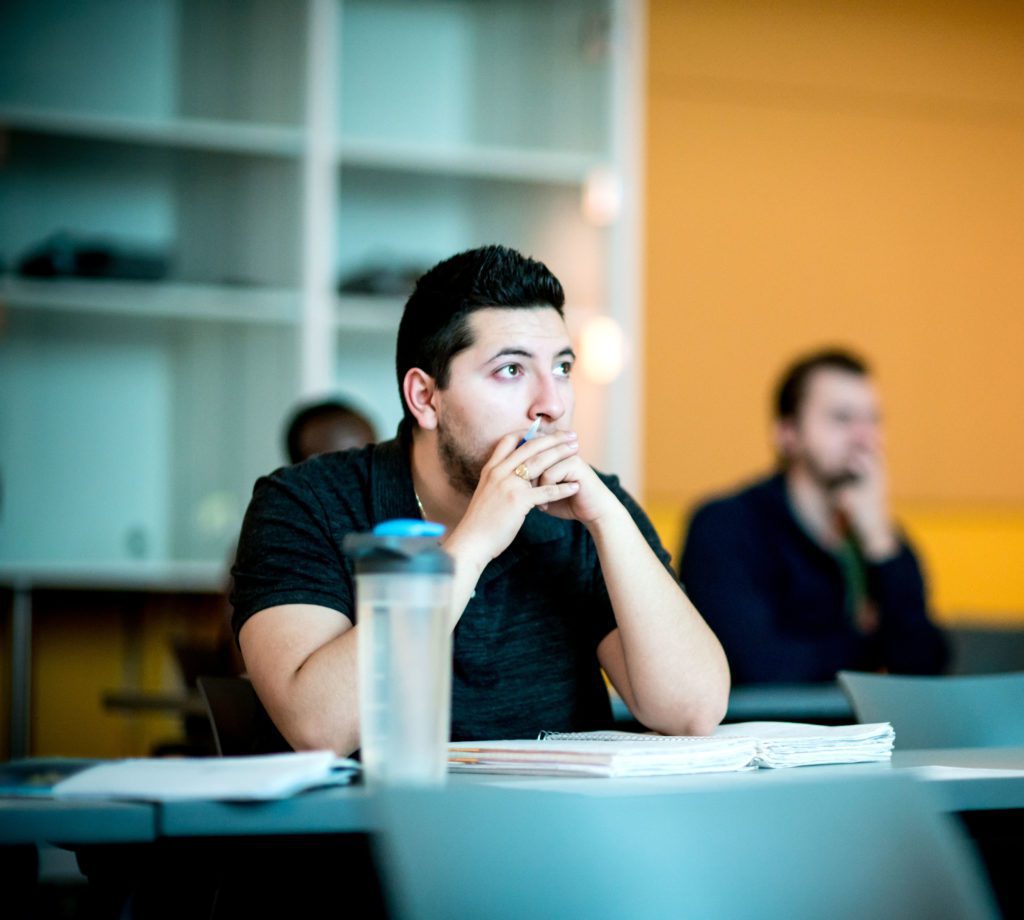 SHAPE YOUR LIFE TO SHAPE THE WORLD!
At Judson, we strive to offer innovative and distinctive programs that meet the demands of today's workforce.
Our world needs leaders who cannot only make a living but also make a life. The values of Judson University and the faculty who engage you in the classroom will prepare you to make much needed change in our culture.
Learn More About the B.A. in Business Administration