Why the BA in Human Services?
Live up to your promise at Judson University
You can complete your Judson bachelor's degree in as little as two years while you learn from tenured professionals with real clinical experience in supporting vulnerable individuals and groups. Upon completion of your degree, you will have learned how to:
Establish and maintain strong relationships with those who need your help
Demonstrate your personal set of professional ethics based on a Christian worldview
Evaluate and analyze service systems to address such challenges as interpersonal conflict, mental health, poverty, oppression, violence, and homelessness
My passion is about the rights of children. I made a promise to myself to finish my degree so that I can get into law and fight for those rights. What Judson's doing for me is opening doors."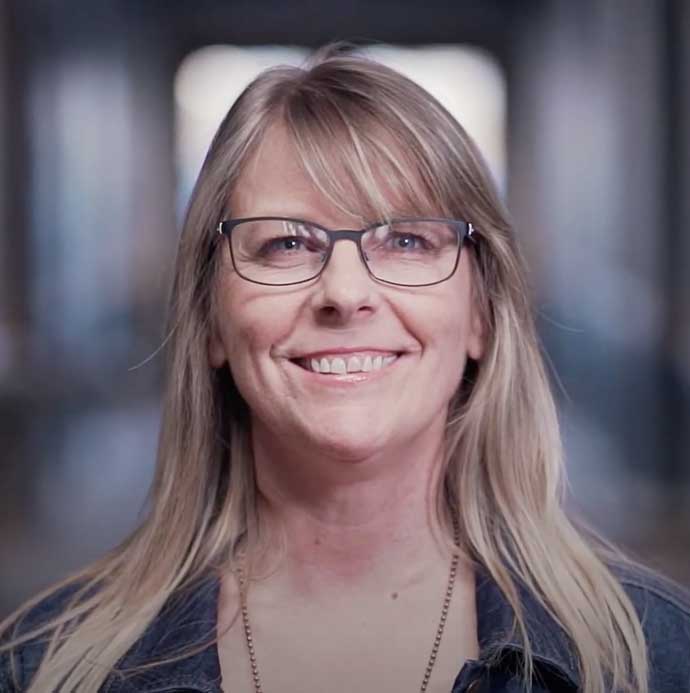 Grow Your Career
Be Close to Home or Work
In this program, you'll choose when and where you learn best. Our Bachelor of Arts in Human Services is offered in an asynchronous online format. This means you can plan weekly study around your schedule.
100% Online

If you prefer to attend classes from the comfort of your own home, you can collaborate with your Judson community and complete assignments from anywhere by completing your degree online.
Progress at a comfortable pace
Judson's Human Services bachelor's program is designed for working adults with busy schedules. Through our flexible model, you can take classes just one night a week—studying on your own schedule and at your own pace. Plan to spend about 15 hours a week on coursework. Following this schedule, you can expect to graduate in about two years, depending on past college experience you transfer in.
As a student in Judson's Adult Professional Program, you'll enjoy all the same support as our traditional students. Each learner in our Bachelor of Arts in Human Services will receive personal attention through helpful people and resources, including:
Enrollment and Success Coaches who guide you through application, enrollment, coursework, and school-life balance
24/7 tech helpdesk so you can keep current on your courses from anywhere
Tutoring and academic support to get through though classes and assignments
Learn Hands-on skills from experienced faculty
Judson's human services faculty aren't just experts on theory—they're practitioners with current professional experience in the real world. Their background influences their class discussions and assignments to give you a more well-rounded and practical education.
Additional Information
Our answers to your frequently asked questions about our Adult Professional programs.
The job outlook in the human services field is promising and is expected to grow much faster than the average for all occupations, partly because of projected rapid growth in the occupation and also because of substantial replacement needs. Individuals with undergraduate degrees in human services are employed in many different roles, including:
Activities Director
Admissions Coordinator
Case Manager
Program Coordinator
Program Manager
Substance Abuse Counselor
Social Worker
The B.A. of Human Services degree includes the following sample of courses:
Foundations in Human Services (3 credits)
Human Sciences Field Experience (3 credits)
Social Welfare Policy (3 credits)
Human Behavior and Social Environment (3 credits)
Individual Practices and Interventions (3 credits)
Group Practices and Interventions (3 credits)
Practice Perspectives in Older Adult Care (3 credits)
Advocacy and Social Justice (3 credits)
Cultural Competence: Divergence or Deviance (3 credits)
Not-for-Profit Management (3 credits)
Legal and Ethical Issues in the Human Services (3 credits)
Faith and Life Issues (3 credits)
Integrated Learning Capstone Course (3 credits)
Judson's Professional Studies Division is tailored to adults who are building on work experience or prior education as they seek a bachelor's degree. Our students continually report that they are able to attend college and earn a degree while still maintaining their work and family life. Classes meet just one night a week or online. Expect to spend about 15 hours a week on coursework outside of class. You can complete your human services major work in as few as two years, and the time to complete the rest of your degree varies depending on your previous learning experience.
SHAPE YOUR LIFE TO SHAPE THE WORLD!
At Judson, we strive to offer innovative and distinctive programs that meet the demands of today's workforce.
Our world needs leaders who cannot only make a living but also make a life. The values of Judson University and the faculty who engage you in the classroom will prepare you to make much needed change in our culture.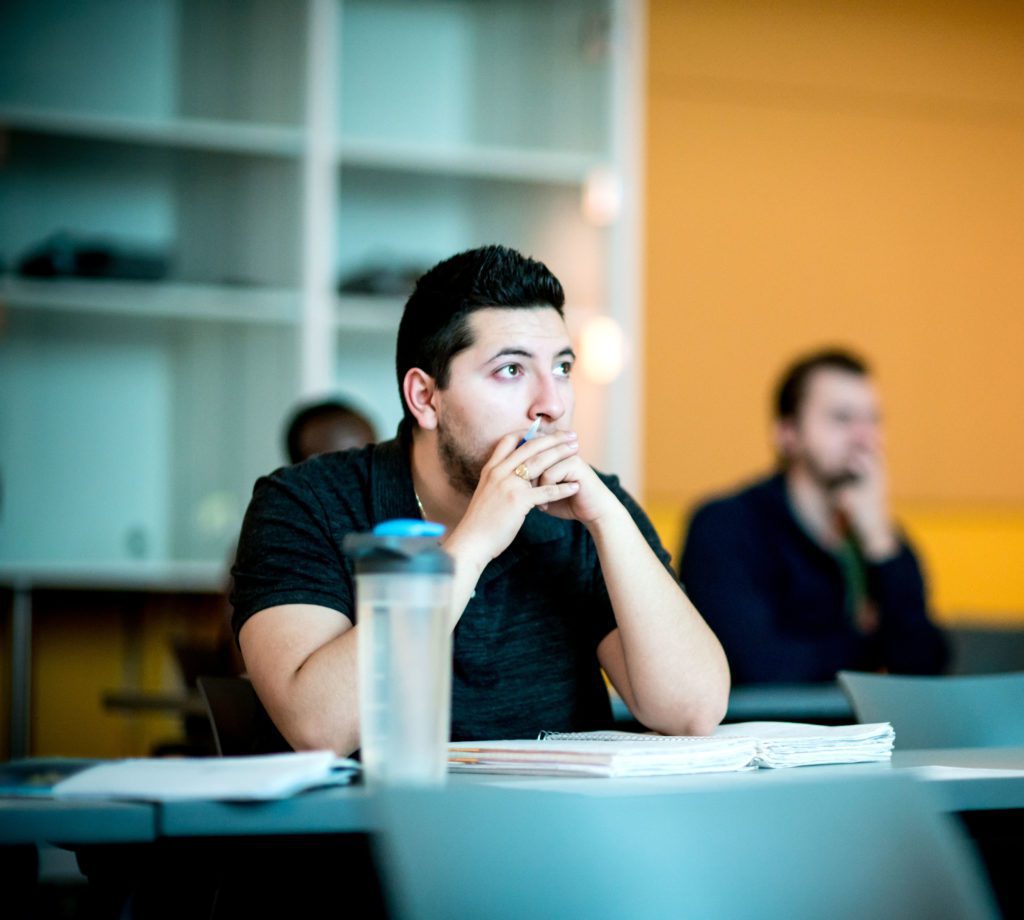 Learn More About the B.A. in Human Services