Why the Master of Business Administration?
LIVE UP TO YOUR PROMISE AT JUDSON UNIVERSITY
At Judson, you can complete your MBA in as little as 18 months while you learn from seasoned professionals with cutting-edge business experience. Regardless of your chosen track, upon completion of your degree, you will have learned to:
Navigate office politics to develop high-performance teams
Keep projects on-time and on-budget with operational and financial expertise
Anticipate new business trends by deepening your analytical reasoning.
My MBA is going to open new doors in the future, and this is really preparing me for that future."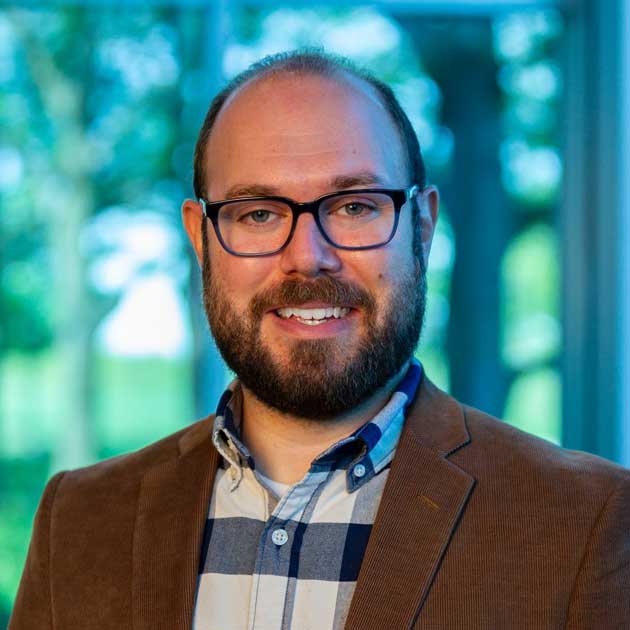 Grow Your Career
Be Close to Home or work
In this program, you'll choose when and where you learn best.  We offer our MBA on online or as a hybrid program at our Elgin campus. You can excel in this degree at the following locations:
Elgin Hybrid

Experience the tight-knit community at our longtime home in Elgin by attending a mixture of face-to-face and online courses throughout the program. Our Elgin campus is conveniently located just off I-90, allowing you to maintain a comfortable work/life balance.

100% Online

If you prefer to attend classes from the comfort of your own home, you can collaborate with your Judson community and complete assignments from anywhere by completing your degree online.
Progress at a comfortable Pace
Judson's MBA is designed for working adults with busy schedules. Through our flexible model, you can take classes one night a week—studying on your own schedule and at your own pace. Plan to spend about 15 hours a week on coursework and still graduate in as few as 18 months.
As a student in Judson's Adult Professional Program, you'll enjoy all the same support as our traditional students. Each learner in our MBA will receive personal attention through helpful people and resources, including:
Enrollment and Success Coaches who guide you through application, enrollment, coursework, and school-life balance.
24/7 tech helpdesk so you can keep current on your courses from anywhere.
Tutoring and academic support to get through though classes and assignments.
Learn hands-on skills from experienced faculty
Judson's business faculty aren't just experts on theory—they're practitioners with current professional experience in the real world. Their background influences their class discussions and assignments to give you a more well-rounded and practical education.
Additional Information
Learn about the Master of Business Administration program, application process, tuition and fees, and answers to frequently asked questions.
Nationally, salaries for graduates with online MBA degrees often climb to six figures. Individuals with an MBA are employed in many different settings, including:
Senior Director, Marketing
Human Resources Manager
Financial Manager
VP, Operations
Advertising Executive
Computer and Information Systems Manager
The MBA program requires 36 credit hours of core courses.
BUS510 Managerial Accounting (3 credits)
BUS520 Financial Management (3 credits)
BUS550 Managerial Economics (3 credits)
BUS505 Business Analytics (3 credits)
BUS530 Operations and Project Management (3 credits)
BUS540 Marketing (3 credits)
BUS560 International Business (3 credits)
BUS585 MBA Captstone (3 credits)
ORL510 Ethical Leadership (3 credits)
ORL515 Leading High-Performance Teams (3 credits)
ORL520 Organizational Culture and Politics (3 credits)
ORL614 Strategic Communication (online only, 3 credits)
Judson's Professional Studies Division is tailored to adults who are building on work experience or prior education as they seek an MBA. Our students continually report that they are able to attend college and earn a degree while still maintaining their work and family life. Classes meet just one night a week or online.
Expect to spend about 15 hours a week on coursework outside of class. You can complete your MBA in as few as 18 months.
Shape Your Life to Shape the World
At Judson, we strive to offer innovative and distinctive graduate programs that meet the demands of today's workforce.
Our world needs administrators, leaders, educators, and architects who cannot only make a living but also make a life. The values of Judson University and the faculty who engage you in the classroom will prepare you to make much needed change in our culture.