Program Overview
The Music Business & Entrepreneurship major at Judson prepares students for a career in one of several facets of the music business, including recording, marketing, artist promotion and management. Students with this major take courses in music, performance and business, leading up to a rigorous senior project that integrates all of the skills and information that they have learned during their four years in the program.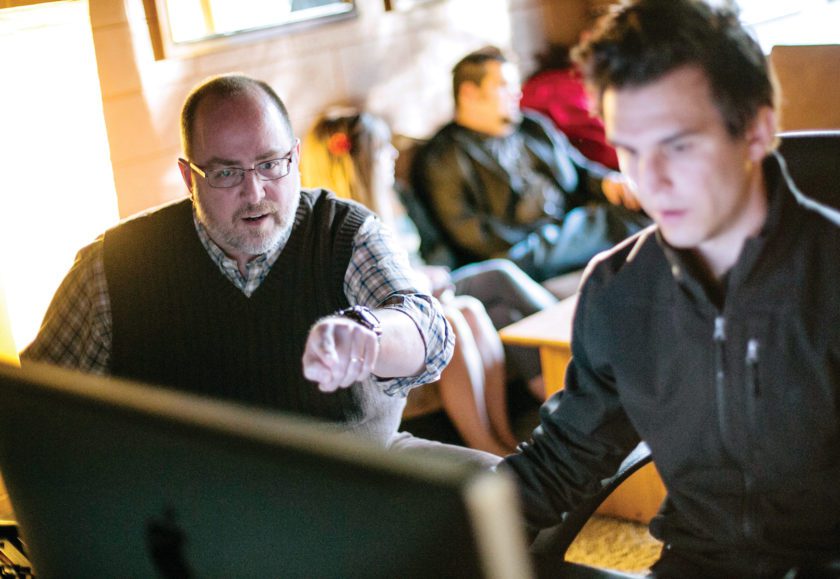 Why Music Business and Entrepreneurship at Judson?
Location
Our scenic riverside campus makes a beautiful home, right next to the heartland of Chicago's music scene.
Tools & Resources
A MIDI lab is available to students for classes in Recording Techniques, Composition, Theory, Music Tech and for individual projects and will also receive practical training in Judson's Dark Room Studios, a fully operational, on-campus suite of studios.
Alumni Network
Music Department alumni stay connected to mentor current students.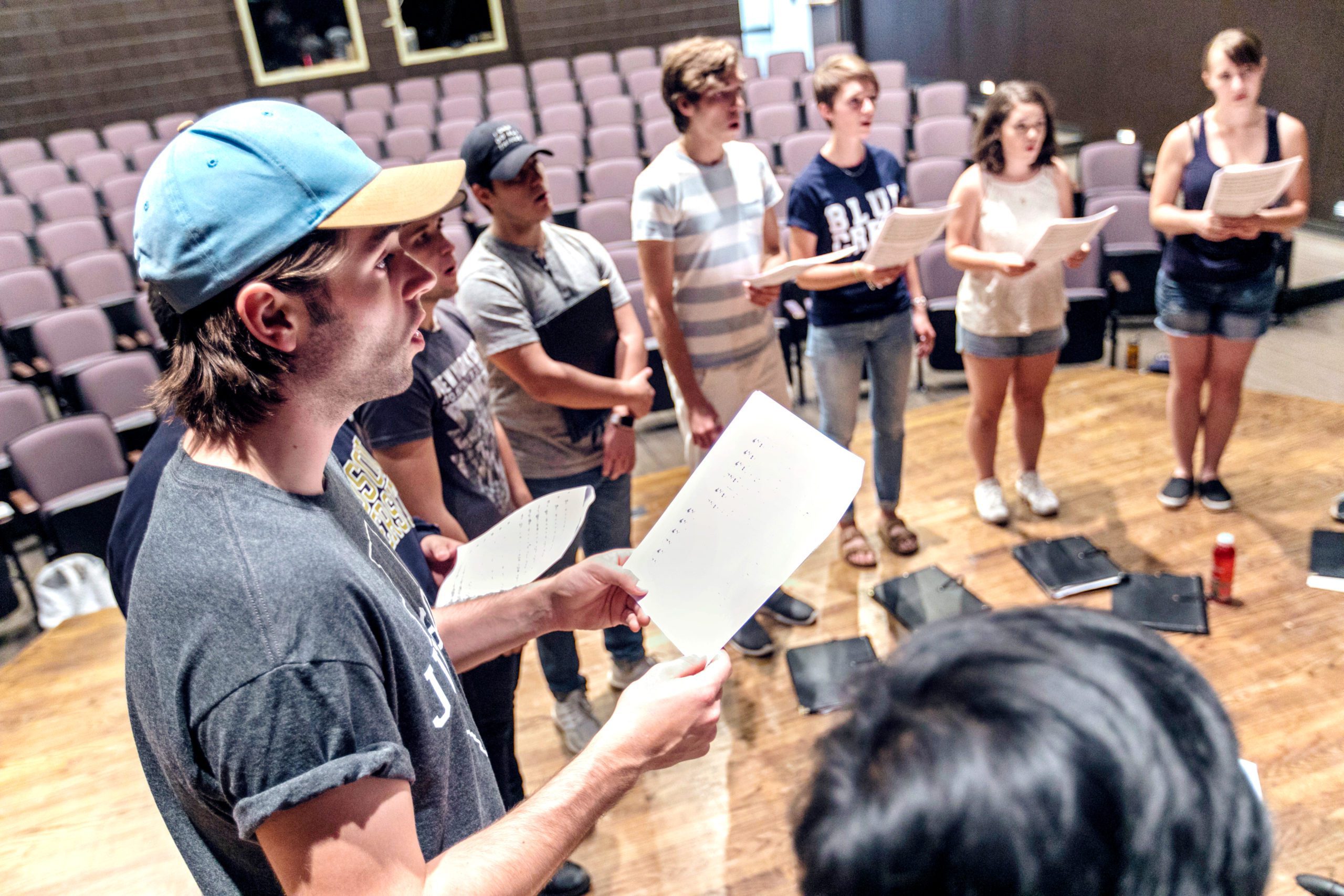 Music Department
Learn more about the other programs offered in the Music Department.
DCWPA Music Ensembles
The Demoss Center for Worship in the Performing Arts host a wide array of musical ensemble groups both music and non-music majors can participate in. Students have the opportunity every semester to audition, rehearse, and finally put on a performance in our Thulin Auditorium or Chapel Stage.
Student can be a part of a number of music groups including percussion, piano, guitar, and jazz ensembles. Many music student also rehearse with the university choir and chamber singers. Judson is also home a community symphony orchestra, comprised of current students, alumni, faculty, and local musicians.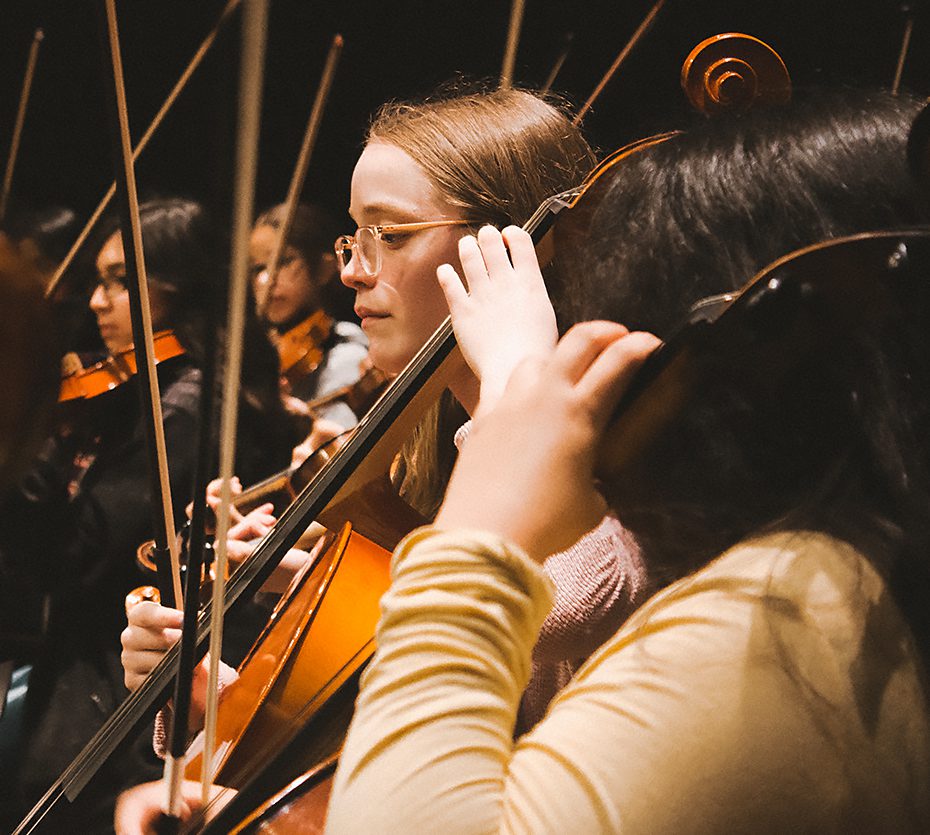 Follow the Music Department
Contact
Chair of the Music Department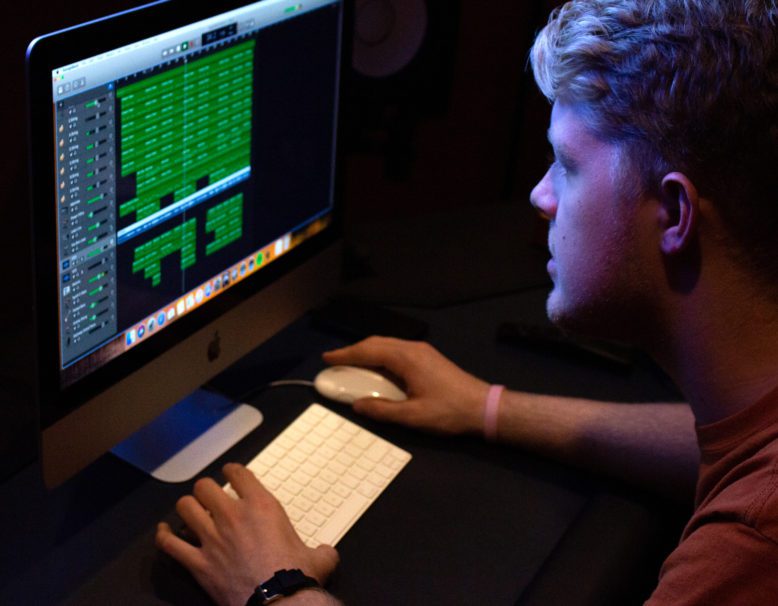 Access to the Dark Room Studios
The availability of our Dark Room Studios with the other DCWPA majors gives our students a rounded array of opportunities, better than those found in most other schools. Regular recording projects recorded at our Dark Room Studios involve both current students and alumni.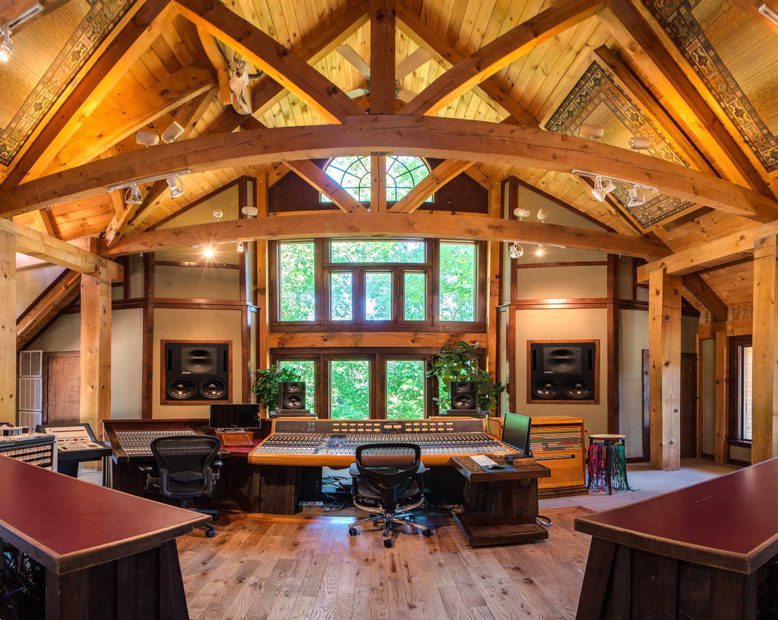 DARK HORSE Institute
Students also have an unparalleled opportunity to spend a semester studying at the Dark Horse Institute (DHI) in Nashville, Tennessee. This semester-long program offers three courses of study: Audio Engineering, Music Business, or Composition & Songwriting.
Students not only receive intensive hands-on instruction and the opportunity to network with industry professionals, but can reserve space to work on their own projects in the state-of-the-art and highly acclaimed Dark Horse Recording Studios.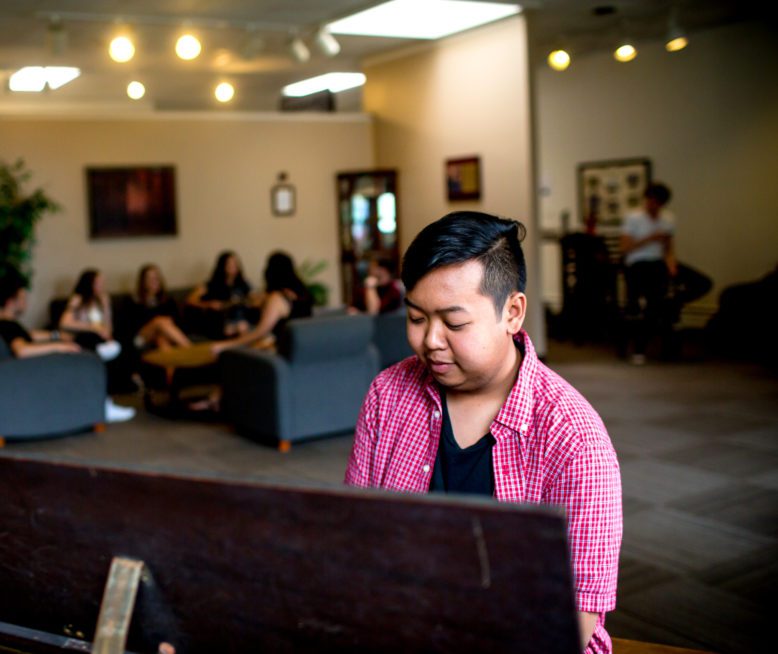 An In-Depth Curriculum
The Music Business and Entrepreneurship curriculum prepares students to start their own music business doing everything from creating a business plan to writing, recording, and marketing their own songs.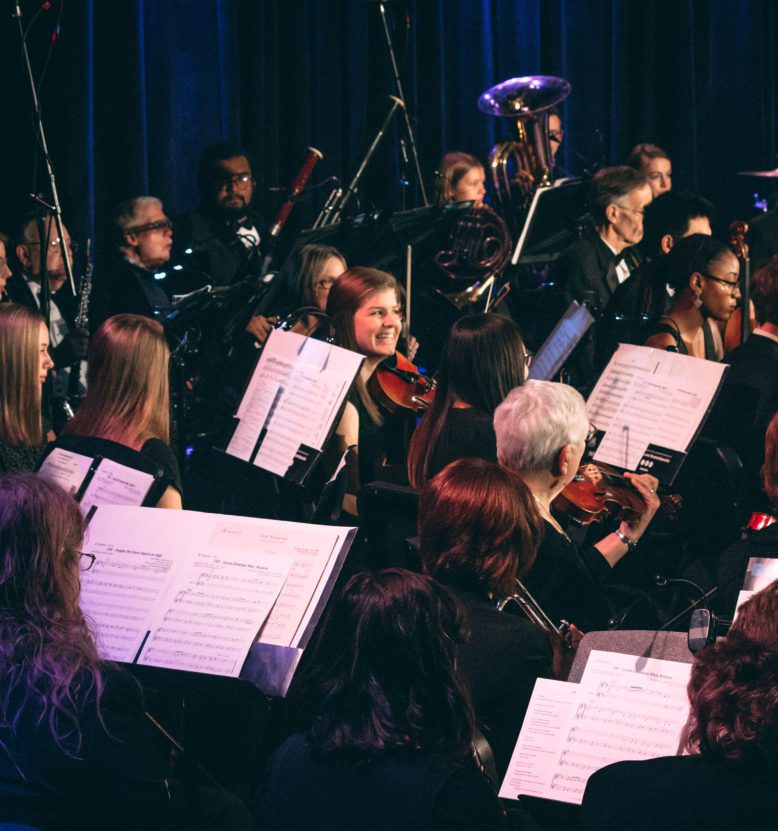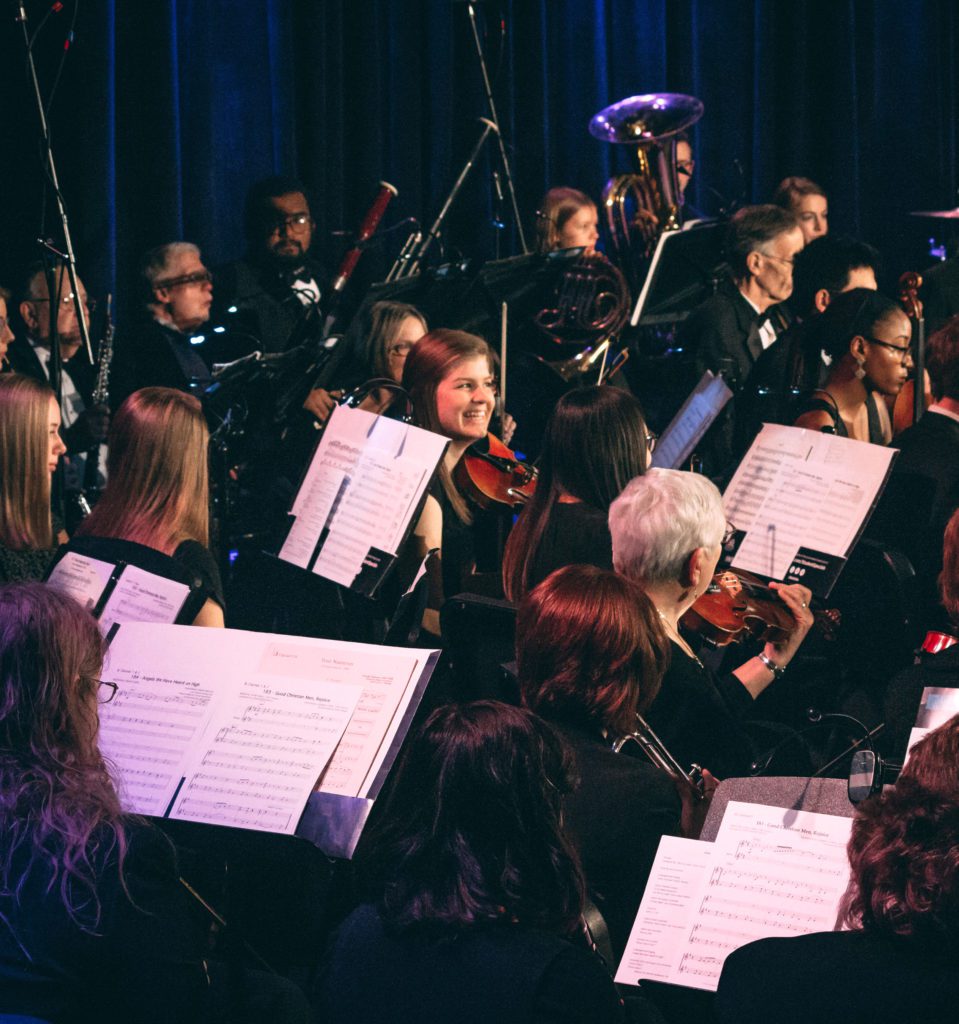 The DCWPA
Through Judson University's Demoss Center for Worship in the Performing Arts (DCWPA), you can earn a music, worship arts, or communication arts degree that will prepare you with the skills and give you the experience necessary to share your God-given gifts and succeed in your future career.
Whether you want to share your talents in worship celebrations, onstage in a professional concert hall, on the road with your band, in the recording studio, or through any number of communications media, the DCWPA equips you to play, sing, create, speak and lead as never before.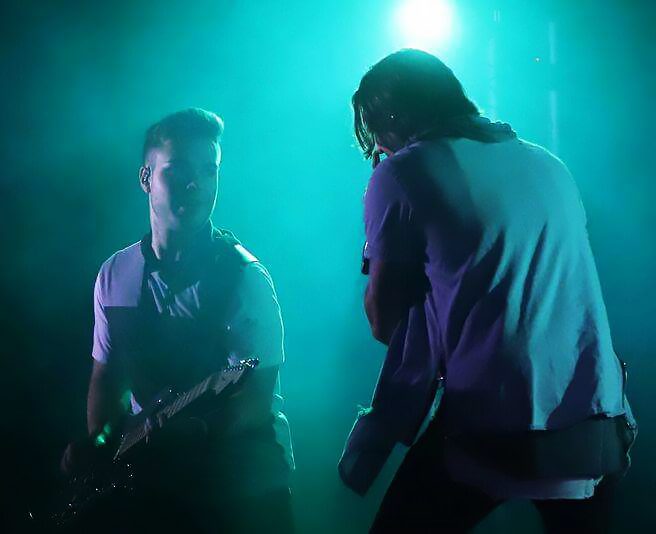 DCWPA
Recordings
Judson band "Mass Anthem" was rated a Top 5 recording for Christian colleges and universities by Worship Leader magazine in 2014 for their album Alive. Mass Anthem began on the JU campus, comprised of three Worship Arts students at the time.
Find Success at Judson
My ability to navigate my current position certainly developed through my DCWPA education. My MB&E courses dropped me all over campus, allowing me to develop breadth in skills while simultaneously growing deeper in music through private lessons and choir. Additionally, the DCWPA's emphasis on the arts as a full-bodied entity helps me in my job where I am constantly creating in many forms, including film, music, podcasting, writing, and more. I'm also using my music skills – composing and performing, leading worship with my husband at our church, and serving on the board of directors for a music nonprofit in the greater Chicago area."