Igniting a Flame of Leadership
Educating and Investing in Tomorrow's Business Leaders, Building Greatness in the Lives of Students, Inspiring Change and Creating a Legacy

The 2023 World Leaders Forum
March 21, 2023
Featuring Sir James MacMillan and The Lord Smith of Kelvin KT CH
Sir James MacMillan and The Lord Smith of Kelvin, KT CH, Robert Haldane Smith, in partnership with The Eric Liddell Community, will share the stage for the 10th World Leaders Forum on March 21, 2023. This event is the North American Celebration of the 100th Anniversary of Eric Liddell winning the gold medal in the 1924 Paris Olympics, which was the subject of the film "Chariots of Fire."
All World Leaders Forum Events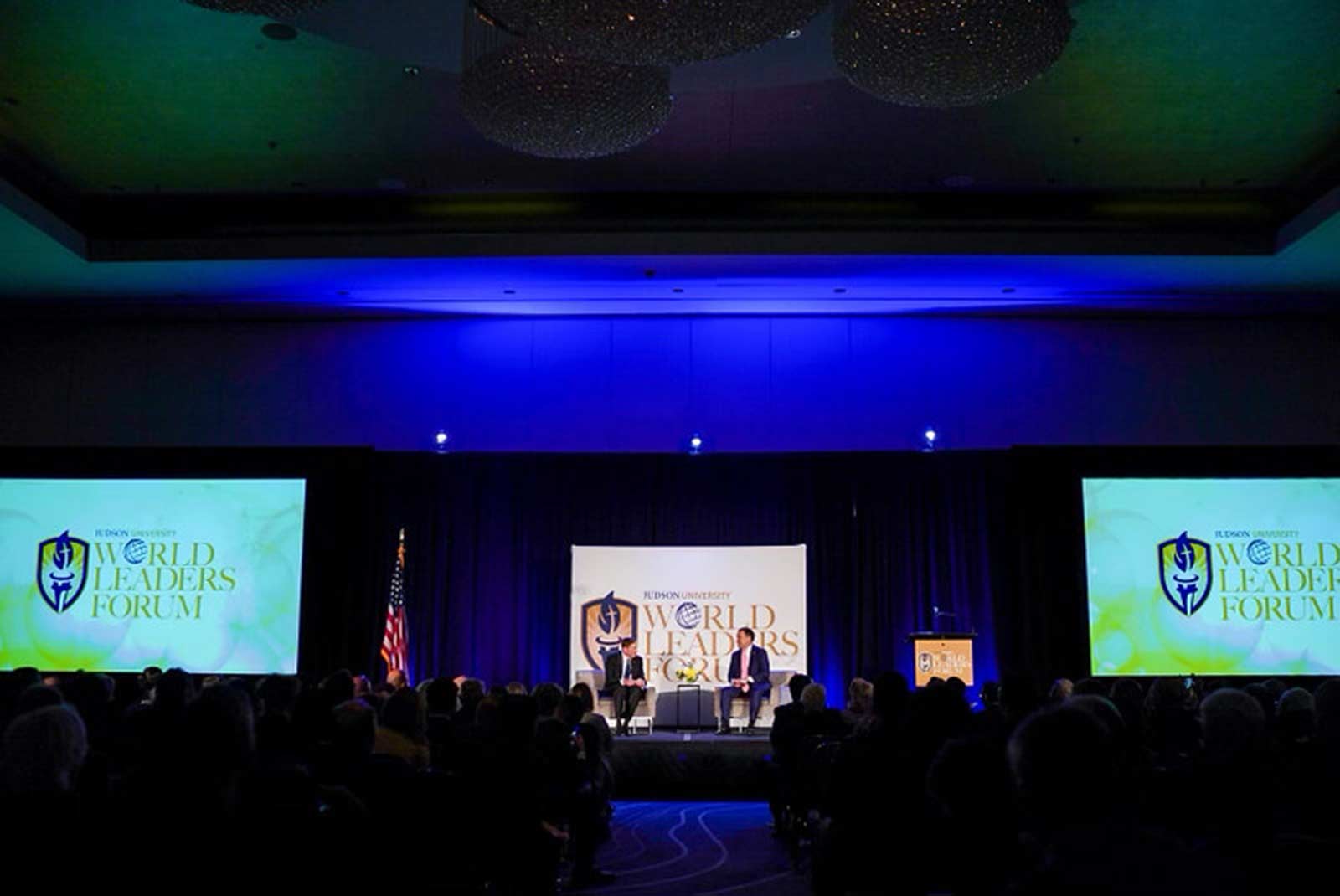 About the World Leaders Forum
Learn more about the purpose of the World Leaders Forum, the Judson's Roeser Scholar Program, and the WLF Board.
Sponsoring
A variety of options are available for companies and organizations interested in sponsoring and attending World Leaders Forum events. Please choose the specific event of interest below to learn more.
World Leaders Forum News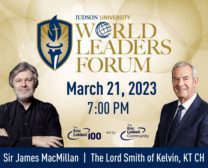 Judson University announced today that Sir James MacMillan and The Lord Smith of Kelvin, KT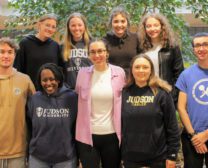 Judson University welcomes nine incoming freshmen and new members to the Judson Roeser Scholars Program.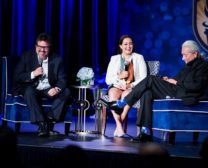 The World Leaders Forum Inspirational Series featuring actor, director, and producer Edward James Olmos was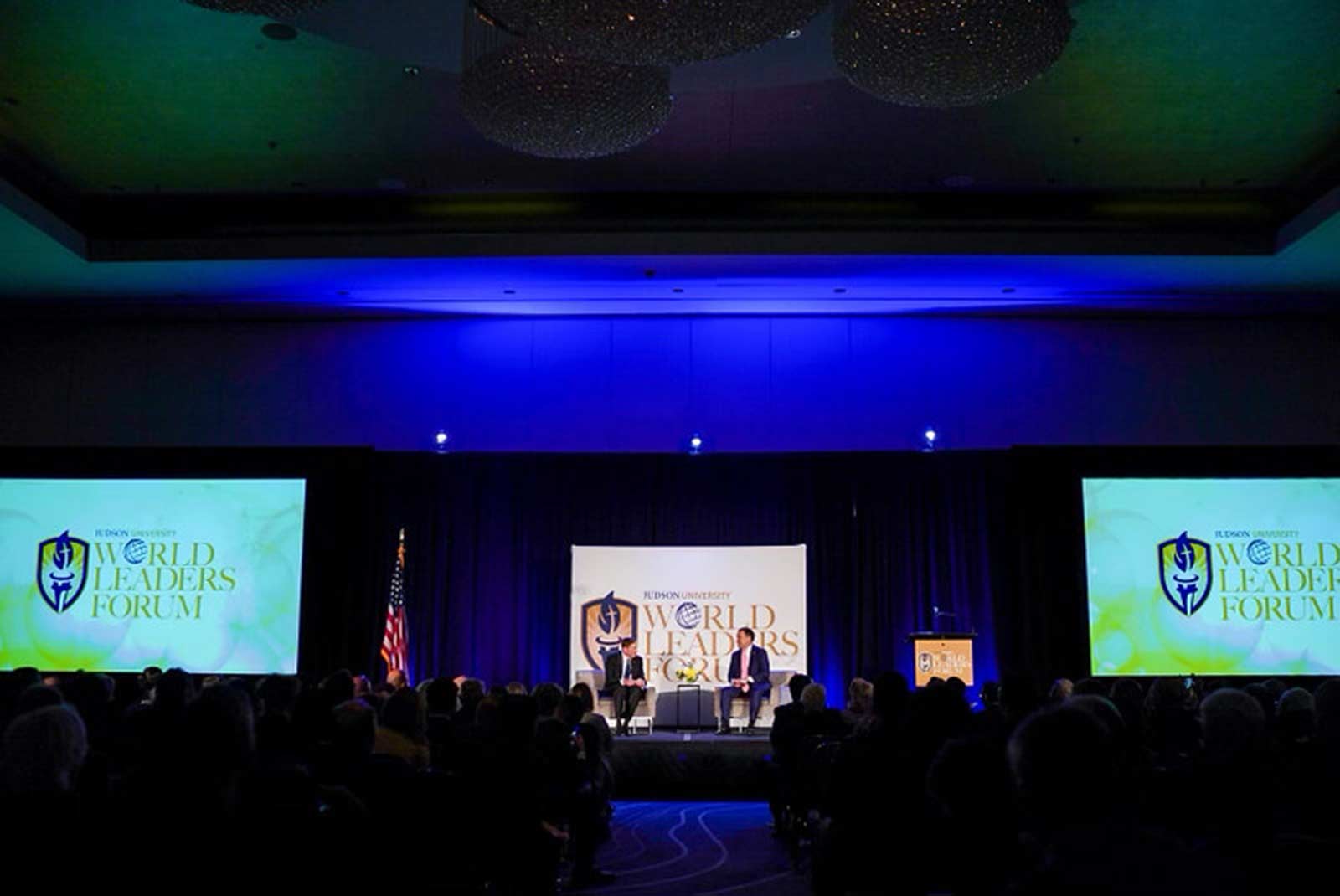 Contact Us
---
Contact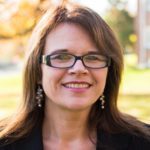 Julie Schmidt
Dir. of WLF and Special Events