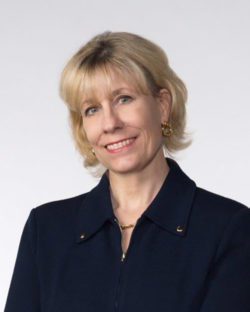 Joan Kaufman
Visiting Assistant Professor, Program Coordinator
Joan Kaufman has been an adjunct professor of interior design at Judson since January of 2016. Joan worked for several commercial design firms and an office furniture dealership prior to founding Interior Planning & Design, Inc., an award-winning design firm located in Naperville, Ill.
Her firm's work has been featured in local and national publications, including the Chicago Tribune, Interiors and Sources, Architectural Lighting, Better Homes & Gardens, Remodeling Ideas, Window Fashions, and West Suburban Living.
Joan earned her MPH and MBA from Benedictine University, and a Bachelor of Science in Interior Design and a BFA in Art History from the University of Illinois at Urbana-Champaign. Joan is a Fellow of ASID and served as the chair of the Illinois State Board of Registered Interior Design Professionals for seven years. She is currently serving on the ASID National Educations Qualifications and Professional Development Committee, while pursuing her Doctorate in Educational Leadership and Policy Studies.
M.B.A./M.PH. in Administration/Process Improvement (Summa Cum Laude): Benedictine University
B.S. in Interior Design (Summa Cum Laude): University of Illinois at Urbana-Champaign
B.F.A. in Art History(Summa Cum Laude): University of Illinois at Urbana-Champaign
Licensed in Florida, Registered in Illinois
National Certification for Interior Design Qualification (NCIDQ)
Interior Design Educators Council (IDEC)
LEED AP Accredited Professional
American Society of Interior Designers (ASID), Fellow, Past National CST Chair, Past Illinois Chapter President
Council of Interior Design Qualification (CID),  Ambassador