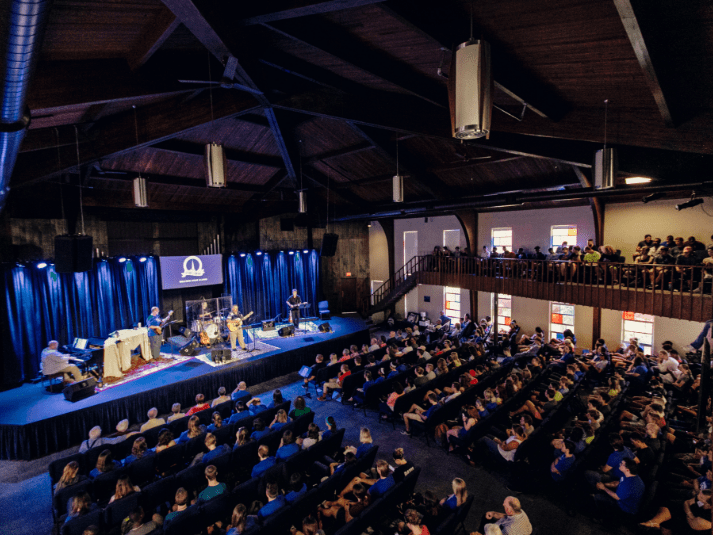 Chapel
At Judson, we believe in the life-changing power of the gospel in Jesus Christ.
One way that we celebrate the gospel is through the chapel ministry. Typically, the Judson family gathers on Mondays, Wednesdays, and Fridays from 10 to 10:45 a.m. to worship together as a community. We enjoy inviting a variety of different speakers from local pastors, to bands, and even national best-selling authors.
Upper Room
Every Tuesday night at 9:45 p.m. the lights are turned down low in Herrick Chapel and many students gather for an hour of worship led by their peers. A long-standing tradition at Judson, Upper Room provides students with a midweek escape from schoolwork and an environment that encourages them to surrender their struggles and lift their hearts up to Christ through prayer, praise, and worship in community with others.