Explore our Residence Halls
FRESHMAN WOMEN
Ohio Hall is a residence hall for freshmen women. This building has "suite-style" rooms with two students to a room and shared bathrooms between every two rooms. It also contains lounges on each floor, study and prayer rooms, a community kitchen, a large laundry room, and two larger lounge areas for dorm events and socials.
FRESHMAN MEN
Wilson Hall is a residence hall for freshman guys and some upperclassmen. The first floor of Wilson Hall offers larger dorm rooms, community bathrooms, a rec room, laundry room, prayer room, kitchen, and movie theater. The second and third floors have "suite-style" rooms with two students to a room and shared bathrooms between every two rooms. The Eyrie, located at the upper entrance of Wilson Hall, is a co-ed lounge where students study, relax, and hold events.
TRANSFERS & UPPERCLASSMEN
Lindner Tower is a renovated seven-story hotel that serves multiple functions on campus. Dorm-style rooms are located on the fifth, sixth, and seventh floors. The fifth and sixth floors house upperclassmen women and the seventh floor houses upperclassmen men. Each of these floors has its own laundry room, study room, kitchen, and lounge. The larger fifth floor lounge also serves as a co-ed hangout area and center for events.
UPPERCLASSMEN & MERIT STUDENTS
Overlooking the woods and creek, Volkman Hall has apartment-style living that is generally awarded to upperclassmen based on merit and course load. The building is divided into sections reserved for male students and sections for female students. Apartments vary in size, but most are shared by four or six students. Volkman also has a block of apartments reserved for married couples living on campus. The dorms include a kitchenette, bedroom, and living and working area that give upperclassmen students more independent living.
Residence Life Staff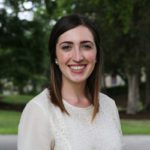 Hannah Tolentino
Resident Director: Lindner Tower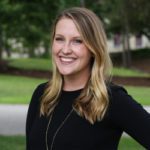 Melissa Hoegh
Resident Director: Ohio Hall
Cas Vela
Resident Director: Wilson Hall
Living on Campus
Learn more about living on campus including housing and residence life policies, what to bring to campus, and on-campus food and meal services.