Parent Resources
See events, campus services, and answers to your frequently asked questions!
Hugs from Home
Typically, Friends of Judson offers a variety of food items and gifts to choose from to brighten your son or daughter's day for a birthday, study snack, or special occasion. Our traditional Hugs from Home orders have been reduced to a few items due to COVID-19. More details on new items that can be purchased will be coming soon!
Hotel ACCOMMODATIONS
Want to stay in the Elgin area while visiting Judson's campus?
See our list of Host Hotels that offer a Judson discount!
Area Churches
Looking for a place to worship during your stay or to get your son or daughter connected in community? Download a listing of churches near Judson University.
Safety on Campus
To see more about Judson's Campus Safety policies, please visit our Campus Safety area. See the Title IX Services page for Judson's policy on sexual harassment and assault.
Parent FAQs
Our answers to your most frequently asked questions!
Full payment for each term is due two weeks before the start of each term. No bills are sent home. Students have access to their Online Statement of Account and their published bills via MyJudson. Each student has the ability to set up their parent for Guest Access to Online Statement of Account and Online Payments. For additional information on payment options, please contact Student Accounts at 847-628-2053.
Further information about payment policies and methods as well as tuition and fee rates is available here.
All resident halls close during breaks and vacations.
All students are encouraged to be with family and friends during this time. Exceptions to this can be discussed with the Resident Director.
All students at Judson University, resident or commuter, have a CPO (Campus Post Office) box assigned to them during Welcome Weekend.
Additionally, each Judson student is given a student email address. Typically, the email address is [email protected]. Once a student is admitted, they receive a login letter with this information.
Yes!
Each dorm on campus has laundry facilities and there are several off campus laundering sites that students can go to. The machines on campus accept quarters only and students will need to supply the finances for the laundry facilities. Change machines are present in the Lindner Campus Commons and Lindner Tower. For more information regarding laundry facilities, please contact the Resident Director of your dorm.
 STUDENT PURCHASE OF EAGLE BUCKS 
Log into MyJudson

 

Student Accounts

 

Under Student Payments and Published Bills, click on Go to Online Student Payments

 

Wait for Cash Net

 

In the Your Account box, click on Click here to make a payment

 

On the page with blue and white stripes, click on Misc. Purchases & Payments

 

Under Eagle Bucks for Dining Hall & Riverside Café, click on View Details

 

Using the drop down arrow, select the number of units you wish to purchase

 

Add Item

 

Verify amount to be charged and click Proceed to Payment

 

Choose method to be used. REMEMBER-An additional 2.75% service fee will be added if a credit or debit card is used. There is NO additional fee if the electronic check method is used. You will need your bank's 9 digit routing number and checking or savings account number.

 

Click on Continue Checkout

 

Enter required information

 

Providing a "name" for the payment method will save the information so it will be available for future use without having to re-enter the information

 

Click on Continue

 

Review the information

 

Submit

 

You should receive a page Transaction Accepted.

 
No.
There is not a dress code on campus, but the university does reserve the right to address individuals on an as needed basis regarding their dress.
Yes.
Chapel is mandatory for all traditional undergraduate students. Chapel is on Monday, Wednesday and Friday from 10 a.m. – 10: 45 a.m. Students are required to attend at least 25 chapels per semester. Students who do not attend at least 25 chapels, will receive a grade of "F" for chapel which will negatively affect their GPA. Students who meet the 25 chapel requirement, will receive a grade of "P" for Pass and their GPA will not be affected.
Judson University takes very seriously the safety of its students. Campus Safety is on patrol 365 days a year, 24 hours a day.
The Campus Safety team has built tight bridges with the Elgin and West Dundee police departments. Additional information regarding safety at Judson can be found on the Campus Safety Web Page. Lindner Tower, Wilson Hall and Ohio Hall each require that students use a Passpoint key card to enter the floor and/or building.
The Student Development department of Judson University has several licensed counselors as well as the Counseling Center housed on the campus in the lower level of the Herrick Chapel. Students are also welcome to speak to a Resident Director (RD) and their Resident Assistants (RA) in the dorms.
Yes.
Freshman are allowed to have cars on campus. With the rising cost of gas, please note that there are also two Metra train stations located within 2 miles of the campus as well as a PACE bus route that runs directly by Lindner Tower on campus.
All new students will be registered for GEN101 which will allow them the opportunity to connect with other students during their first few days on campus. Commuter students will have the opportunity to meet up with commuter and resident students over Orientation as well.
In addition, each dorm has small groups and bible studies, coordinated by the University Ministries team and JSO (the Judson Student Organization)  plans activities year round for both resident and commuter students. Check out our complete list of  Campus Clubs and Organizations.
There are three meal plans available for resident students to choose from:
19 meals (3 meals/day)
14 meal plan (2 meals/day)
10 meal plan
Commuters also have discount plans available. For additional information regarding meal plans, please contact Student Accounts at 847-628-2053.
Yes!
In the beginning of the school year, the Career Center Director hosts a job fair on campus. Many departments on campus have several jobs available throughout the school year. There are also several off campus work opportunities in the area with many retail stores and businesses near campus. For additional information about Career Services, please contact Doris Haugen at 847-628-1510.
Yes.
There are many churches nearby and a church fair is available for students to attend in the beginning of the Fall semester. See our List of Nearby Churches.
The Academic Learning Center is available for all students and provides several tools to ensure academic success for students at Judson University.
For additional information regarding the Academic Learning Center, please feel free to call 847-628-1069.
The Judson Eagles have 22 intercollegiate sports teams competing in the Chicagoland Collegiate Athletic Conference (CCAC).
Judson is a member of the NAIA (National Association of Intercollegiate Athletics) and the NCCAA (National Christian College Athletic Association).
Several intramural leagues are also held throughout both semesters for the entire student body!
See more about our athletic teams on our Judson Eagles Website.
No grades are mailed out to students.
Each student has access to their grades via MyJudson and can setup guest access for their parents through the Guest Logins section on the Student Info tab.
All of them!
Please feel free to become a part of the Judson community as well. Feel free to check out events happening on campus via the Campus Calendar and don't forget to check out the athletic schedules on our Judson Eagles Website.
Yes.
Judson does accept AP and CLEP credits, but no more than 30 hours of alternative credit options may apply to graduation. For AP examinations, Judson University awards at least three credit hours for a score of three and at least six credit hours for a score of four or higher on tests of the one-year courses. Some of the examinations cover the equivalent of a half-year course; three credit hours are awarded for a score of three or higher on these.
A table listing of Judson University courses awarded for satisfactory scores on AP examinations is available in the Registrar's Office.
Students should request that AP test scores be sent to the Registrar's Office. In addition, a table listing of Judson University courses awarded for satisfactory scores on CLEP examinations is available in the Registrar's Office. Students who have previously completed CLEP tests should request that the test scores be sent to the Registrar's Office. Current students who are considering a CLEP test should consult with their advisor and the Registrar's Office to ensure the credit would apply to their academic program.
Many students bring their own computers and laptops to Judson, but Judson does have several computer labs available on campus. All the residence hall rooms have access to wireless internet. Connecting using an ethernet cable is recommended for the most reliable internet service.
We have contracted, as in previous years, with ECSI to print and mail 1098-T (Tuition Payments Statement) tax forms for the current tax year to your mailing address.These forms are posted on ECSI's Website for you to reprint or for future access. To access your form online you will need Judson's school code which is K1, your social security number and your PIN. If you do not know your PIN or do not have a PIN, you may call ECSI at 888-549-3274.
Summary of required information for online 1098-T form access:
www.ecsi.net/1098T
Judson School Code: K1
Your account number (your social security number)
Your PIN (ECSI phone number for PIN: 888-549-3274)
The community is so welcoming. Here [at Judson], I have been able to grow, not only as a student and an athlete, but I've been able to grow as a Christian. I've truly loved my time at Judson. I've gained lifelong friends and mentors. It's brought me closer to God and strengthened my beliefs.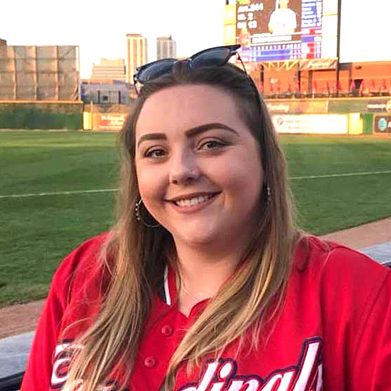 Karli Allen
Psychology '20
One of the most rewarding moments in my life was attending Judson. The foundational principles the Department of Art & Design uses in nurturing its student's professional calling, primed me for where I am today as an artist. I steadily developed under a robust learning curve that was rooted in problem solving, sustainability, and the symbiosis of faith and practice. A rare gem among today's western academic education. As an immigrant, a student, and a mentee, the rich and vast diversity of the students, staff, and faculty, placed me in a new community I called home. A home away from home."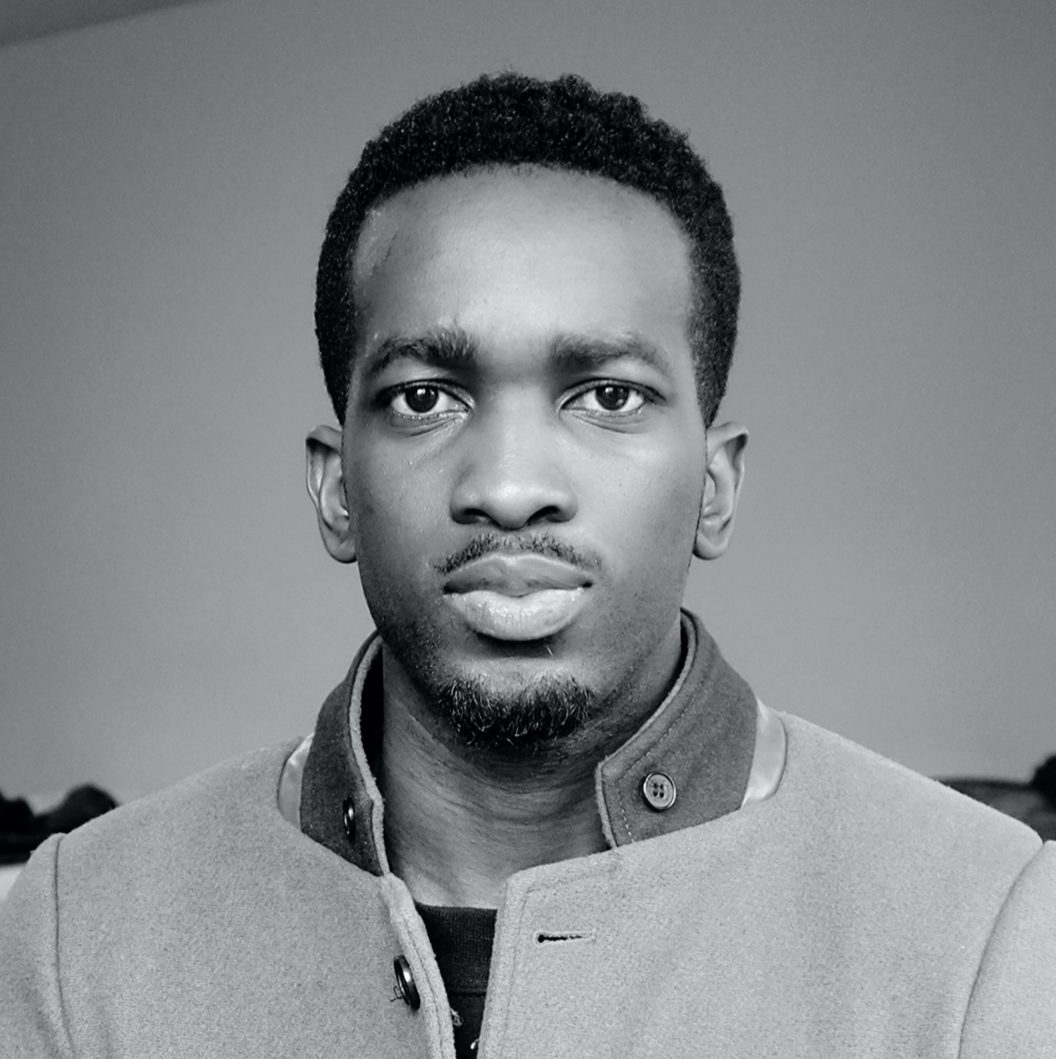 Conrad Egyir
Studio Art '15
My ability to navigate my current position certainly developed through my DCWPA education. My MB&E courses dropped me all over campus, allowing me to develop breadth in skills while simultaneously growing deeper in music through private lessons and choir. Additionally, the DCWPA's emphasis on the arts as a full-bodied entity helps me in my job where I am constantly creating in many forms, including film, music, podcasting, writing, and more. I'm also using my music skills – composing and performing, leading worship with my husband at our church, and serving on the board of directors for a music nonprofit in the greater Chicago area."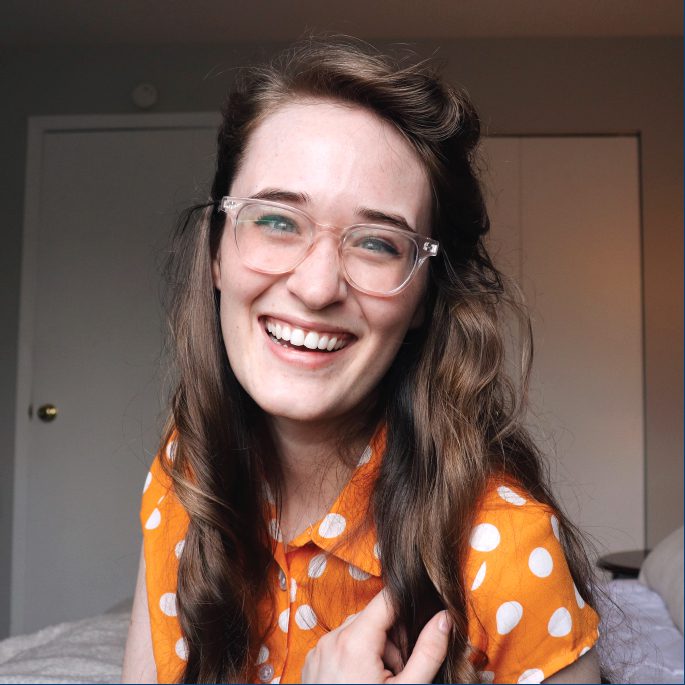 JULIE (CANTRELL) BOETTCHER
Music Business & Entrepreneurship '18
I have found that Judson's architecture program has several qualities that made my architectural schooling experience one-of-a-kind. The faculty-to-student ratio allowed for ample one-on-one time, and the professors are approachable and want each student to succeed. The architectural studio culture was valuable to my growth and learning as well. Alumni connections have helped several Judson students, including myself, find work post-graduation. I am now blessed to work alongside follow Judson alumni at a firm that offers Kingdom building services."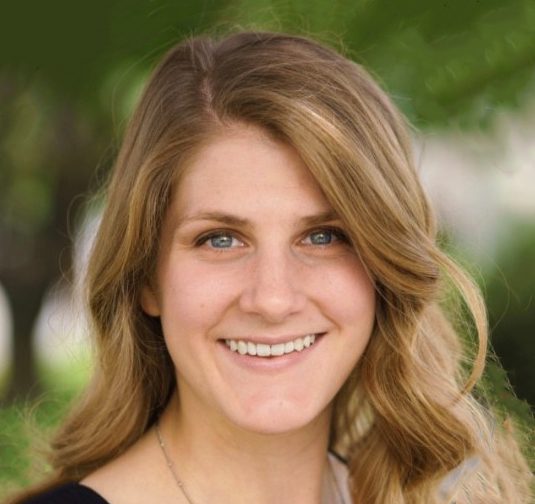 KATHRYN HUSAR
B.A.Arch. '13, M.Arch. '15,
Judson helped me to form a resilient framework for leadership that has survived the test of time through unprecedented change in economic, social, political, and community dynamics. Moreover, my time at Judson helped me to establish as my North Star for leadership in community, family, and profession, the timeless teachings of Christ and the intrinsic value he gives to every person."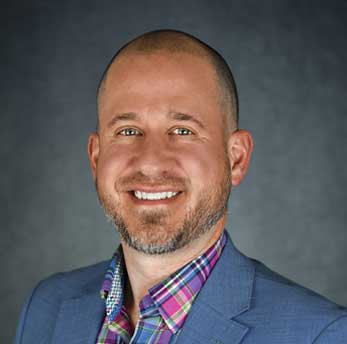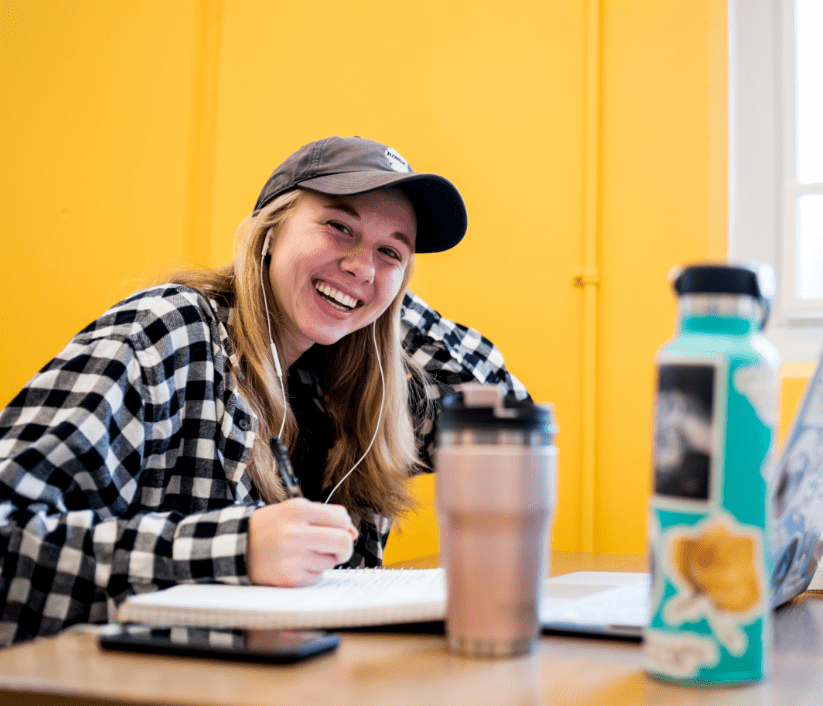 Financial Aid
Over 99% of our students receive financial aid. Our dedicated financial aid team is ready to answer your questions and put together a customized financial aid package just for you.
At Judson, we offer a financial aid in the form of:
Scholarships
Grants
Loans
Work Study positions
9.8 million
Total Amount of Institutional Aid (for all students)
Oct. 1
FAFSA filing opens Oct 1. File early for the best state and federal aid options.
11:1
Student to faculty ratio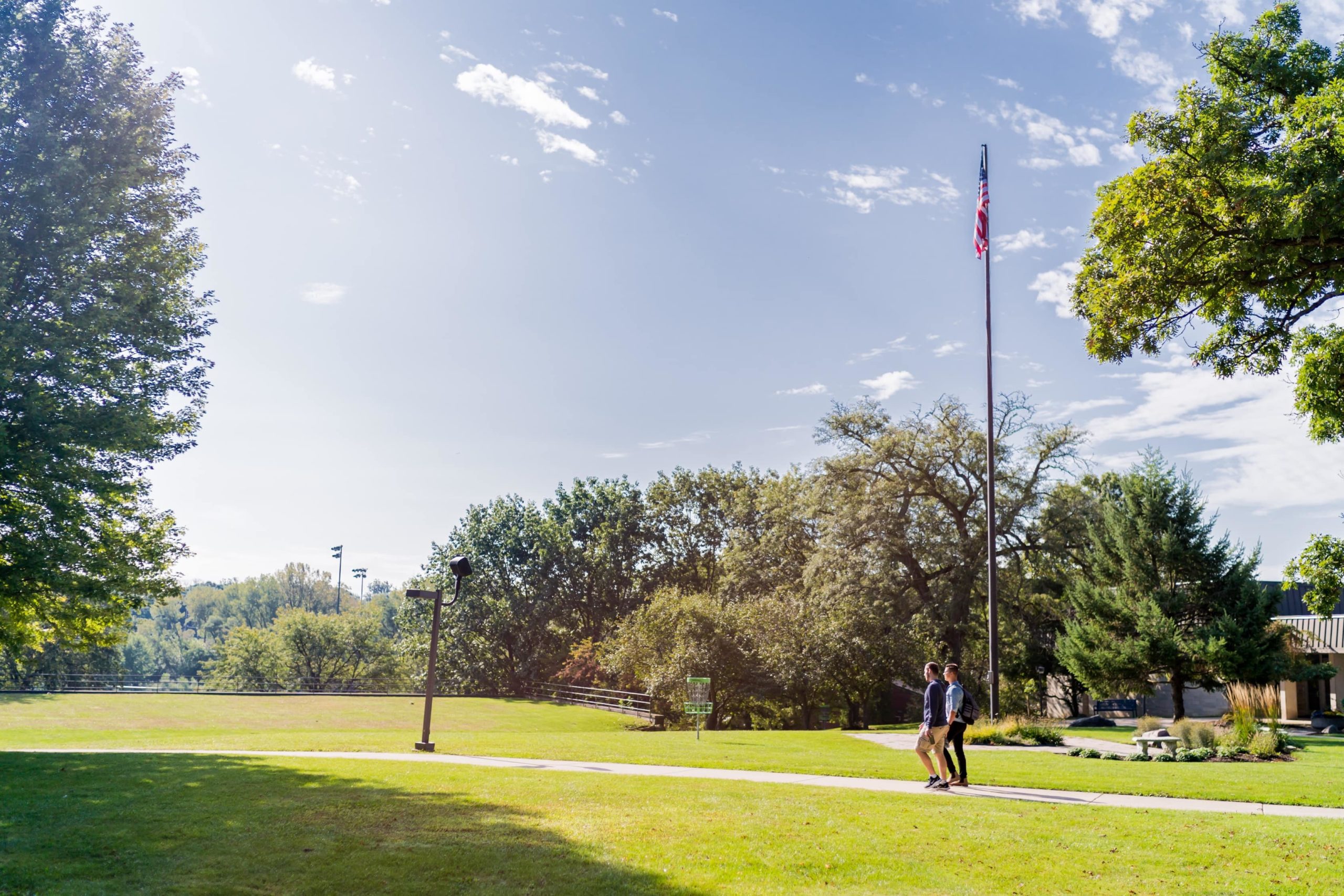 Visit Judson
The best way to experience Judson is to come and visit! We offer many options for visiting our campus.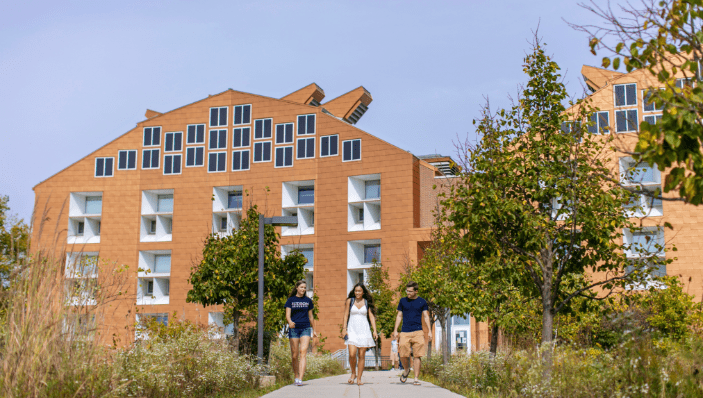 Individual Campus Visit
Come visit Judson with a friend or family member on a day that works for you! Take a tour of campus, meet with our helpful admissions team and explore all that Judson has to offer.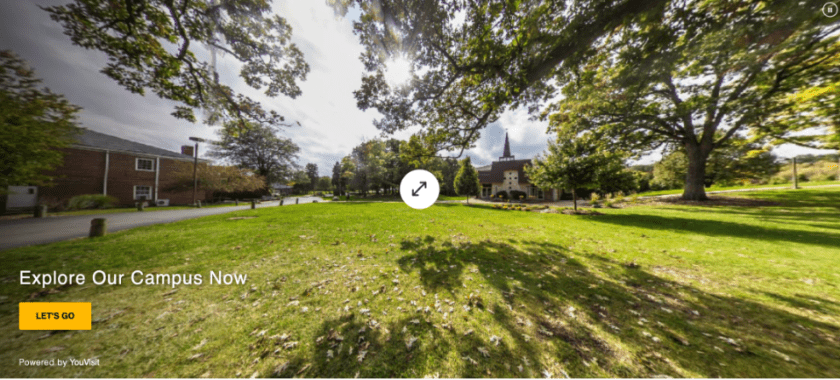 Virtual Tour
We realize that it is harder than ever to travel, so get a closer look at the campus, facilities, and dorms with our virtual tour.
Looking for Something Else?