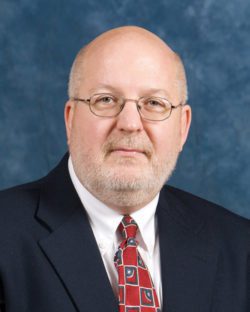 Dr. Keith Drew
Adjunct Faculty
After graduating from Judson College, Keith taught for 10 1/2 years in public and private schools, including 3 1/2 years in Illinois (District 300 schools, grades 7 and 9-12), 1 year in Colorado (Colorado Springs, grades 7-9), 3 years in his home state of Michigan (Holland/West Ottawa, grades 9-12), and 3 years in Puerto Rico (Wesleyan Academy, Guaynabo, grades 7 – 12.), During this time he taught almost every conceivable mathematics course from the remedial level through calculus. He also taught computer applications and introductory programming courses.
EdD, Curriculum and Instruction with a cognate in Mathematics Education, Northern Illinois University, 1999

MSEd, Educational Psychology, Northern Illinois University, 1982

BA, Mathematics, North Park College, 1979

BA, Human Relations, Judson College, 1979

Illinois Teacher Certification, Type 09 (Secondary)
 Mathematics Education Utilizing technology for instructional purposes
Member of National Council of Teachers of Mathematics National Middle School Association National Education Association Association for Supervision and Curriculum Development
Keith is currently teaching two mathematics classes in the public schools. He has one class of 7th graders taking Algebra and one class of 8th graders taking Geometry. All of these middle school students receive high school credit for these courses.