Judson University will honor alumni for exemplary work in their careers, churches, and communities during Homecoming & Family Weekend 2023, September 29-30. The individuals will be acknowledged with the Alumnus of the Year honor, Distinguished Alumni Awards, and the Family Legacy Award during a special Alumni Banquet on Friday, September 29, in the Reed Room, Lindner Tower, 1151 N. State St., Elgin.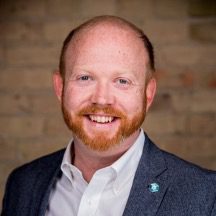 The Alumnus of the Year Award is given to recognize alumni who have made significant contributions to the Church and to society. The 2023 Alumnus of the year is Benjamin Glunz '10/'12.
In addition to his involvement with Judson University, Benjamin Glunz is a visionary entrepreneur and CEO of multiple successful ventures. In 2010, he founded Anguleris Technologies, LLC with a vision of innovating the way that architects, engineers, and other building professionals discover and select building products throughout the building design process. Since then, Anguleris has become a globally recognized industry leader through its network of platforms, including BIMsmith® and Swatchbox®. Benjamin has led Anguleris through a successful expansion into Europe, with European headquarters in central London and offices in Milan, Italy, as well as the successful acquisition of the San Francisco-based architecture inspiration platform Modlar in 2021. The Anguleris network of platforms equips millions of architects around the world to more seamlessly design with critical information that impacts the entire building lifecycle. The Anguleris global headquarters are located in Elgin, IL, less than three miles from Judson University's Elgin campus. Since 2010, Anguleris has employed more than 100 Judson University students and graduates.
In addition to his role as CEO of Anguleris, Benjamin Glunz is also the founder of the Future Architect Fund. Established in 2020, Future Architect Fund is a 501(c)(3) non-profit organization that removes barriers for individuals pursuing careers in architecture. Through scholarship programs and educational initiatives, the Future Architect Fund removes obstacles and creates opportunities for aspiring architects. Benjamin and his lovely wife, Judson Alumna Cherise (Taber) Glunz '13, live in Pennsylvania with their son, Walter.
The Distinguished Alumni Award is given to recognize alumni who have made outstanding contributions to their profession and community as they model excellence in their vocation. Judson's 2023 Distinguished Alumni honorees include Rev. Elliott Anderson, Anne Davies, Tracy Miller, and Michael Smith.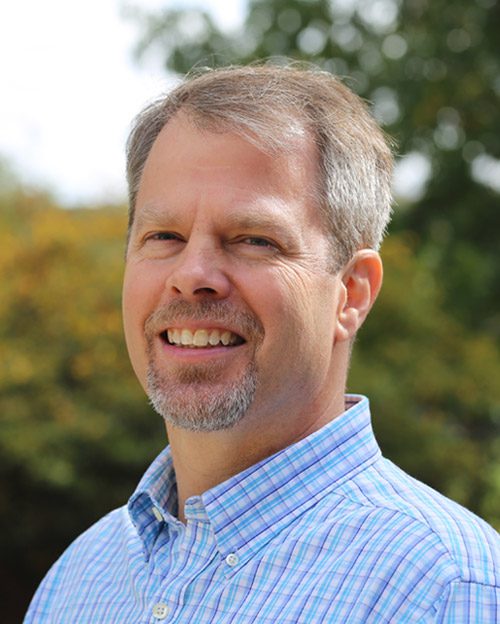 Rev. Elliott Anderson graduated from Judson College in 1989 with a Bachelor of Arts degree in Psychology. Through his time at the college, Elliot began as an Assistant Professor of Psychology and Pastor to Faculty and Staff. His extensive background in crisis and trauma, identity formation, addiction, and more have allowed him to address the diverse needs of those seeking guidance and healing. Additionally, Elliott has taken on serval pivotal roles within the university, including serving as the Wellness Center Director, Vice President for Student Development, Wilson Hall Resident Director, and the Men's Baseball and Basketball Coach. He is also a member of Judson's Athletic Hall of Fame, still holding records for assists and steals in basketball from when he was studying at Judson.
Elliott's dedication to counseling and mental health is further highlighted by his publications and authored works. He has shared his insights and experiences through articles on faith, adoption, mental health in the church, and counseling and has authored four books, leaving a lasting impact on the field. Through this work, he has helped individuals navigate complex challenges and facilitated the integration of faith and psychology. Beyond his exceptional contributions to Judson, Elliott's impact extends to the larger community as well. Serving as the Senior Pastor of Solid Rock Church in Elgin, he has demonstrated his commitment to guiding others on their spiritual journeys. This is the third church in Elgin that Elliott has led over the past two decades, showcasing his steadfast dedication to fostering a strong faith community.
Elliott has embraced a multitude of roles and passions. Additionally, his talent as a drummer, partnership in a construction company, podcast co-host, and private therapist showcase his diverse interests and continuous pursuit of personal and professional growth. Elliott and his wife, Angie, a fellow Judson graduate, both share appreciation for the importance of family and shared faith values. They are parents of four children and licensed foster parents. Together, throughout the years, they have opened their home to over 40 students, alumni, and missionaries and created a supportive and welcoming environment for those in need.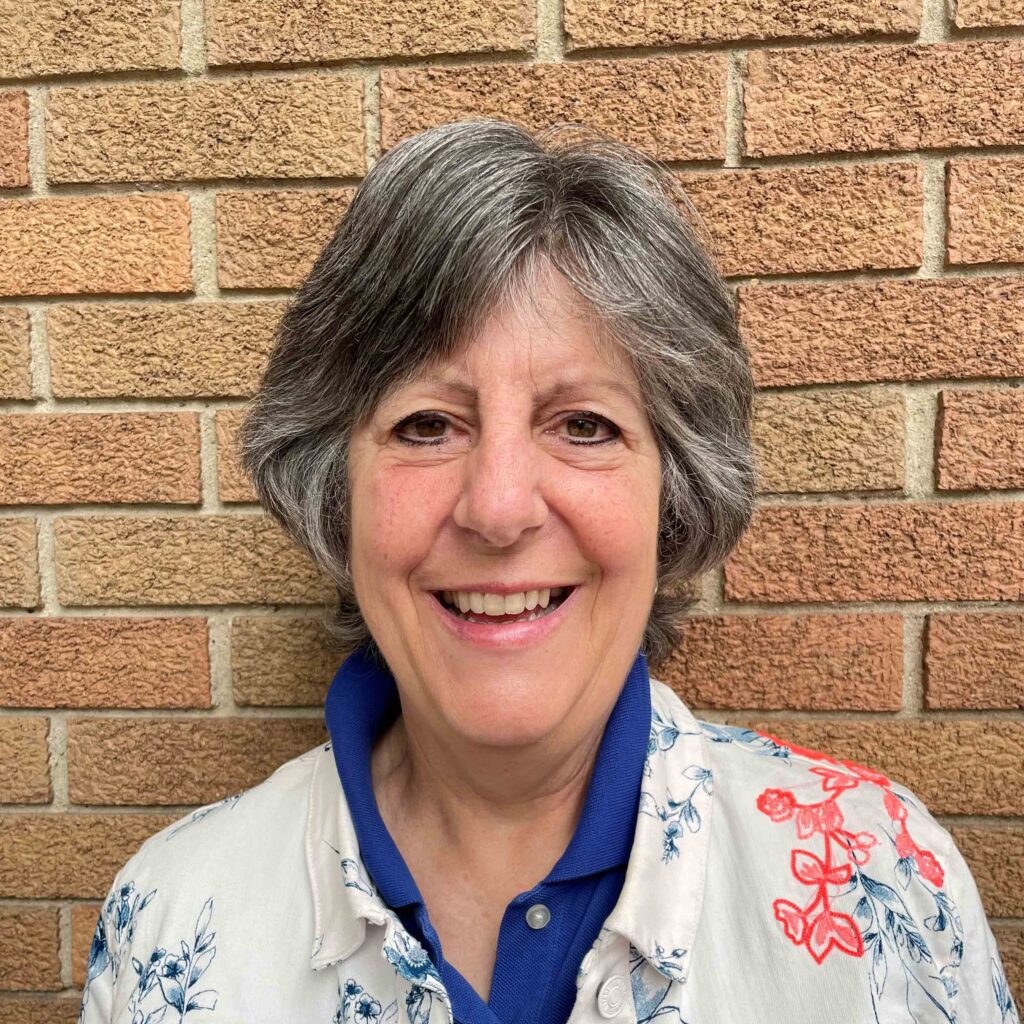 Anne Davies graduated from Judson University in 1978 with her Bachelor of Arts degree in Human Relations, followed by a Master of Science in Education with a focus on Counselor Education from Northern IL University in 1981. Anne is a native of Green Bay, Wisconsin, who grew up in a Christian home and felt called to missionary work.
With a passion for helping others and her dedication to international students led her to serve as a Guidance Counselor at the King's Academy in Seymour, Tenn. This experience deepened her commitment to missions, and in 1984, she embarked on her first mission trip, solidifying her calling. Her passion extended to teaching English in China for a year and applying as a career missionary with the Southern Baptist International Mission Board (IMB). In 1996, Anne's unwavering dedication led to her appointment as an English teacher at the Center of Culture & Light, the first public library in Gaza, Palestine. There, she developed her profound love for helping refugees while fostering connections beyond the classroom. Subsequently, Anne served in Rome, Italy, working with refugees from diverse backgrounds, followed by Paris, France, where she taught French and English to immigrant women primarily from North Africa.
Anne relocated to Amman, Jordan, and later to Tyre, Lebanon, where she provided humanitarian aid and taught English classes. Her commitment to serving refugees remained strong, leading her to Irbid, northern Jordan, where she worked as an ESL teacher and engaged in children's camps. In 2013, she relocated out of the Middle East and into Europe, where she served in Athens, Greece, to aid refugees and immigrants, later transitioning to Thessaloniki to support thousands of refugees passing through Greece. She stated: "It was amazing to be on the front line of the refugee crisis, talking to and aiding thousands of refugees." Many hours a day, they had the chance to visit people in their tents & share the Gospel and got to see many of them decide to follow Christ.
Anne's dedication to meeting the basic needs of refugees and sharing the message of Truth and Hope led to profound transformations. Despite facing challenges and expulsion from a camp, she persevered, establishing a refugee center in downtown Thessaloniki. There, she created a welcoming space for people to gather, offering coffee, meaningful conversations, and English classes. Anne's remarkable career spanned seven countries over 24 years, embodying the essence of a missionary. Her unwavering commitment to providing compassionate care for others reflects her commitment to serving God. She considers it an honor to serve God and refugees, being the hands and feet of Jesus in tangible ways.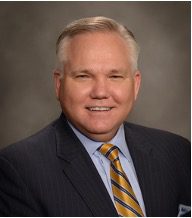 Tracy Scott Miller is a 1986 graduate of Judson University with a degree in Computer Information Science. He further received a Certificate of Leadership, Executive Leadership from Yale School of Management in 2008. He began his career at IBM by bringing the first IBM network and front office-based solutions to market. Tracy later joined Judson University as a Database Management instructor while continuing his work at IBM. Throughout his professional journey, Tracy helped lead teams at global companies such as Fujitsu, Amdocs, Infogix, Inc., Sutherland, and Concentrix in their global networking, business operations and customer engagement. Today, Tracy serves as the Senior Vice President for Strategic Account Management of Qualfon Group, a performance-driven company that is committed to helping brands improve customer engagement, generate more revenue, and increase customer loyalty. Tracy embraces his faith and incorporates it into his professional life through "His Way at Work," an initiative within Qualfon that assists other companies in applying similar values and principles in their operations.
While working full-time, Tracy spent many years serving political subdivisions under the Texas Legislature as City Councilman, Mayor Pro-Tem, and Treasurer, contributing to the growth and development of the Double Oak, Texas area. Tracy also provided invaluable leadership for nine years as an elected School Board Trustee, including two terms as Vice President and two years as President, for one of the largest K-12 school systems in the U.S., and serving one of the largest Chinn populations stateside. Furthermore, he serves as a member of the board and former Chairman of the Board for Christian Community Action in Denton County, Texas, actively participating in the betterment of his community.
Tracy, along with his son Tristan Scott Miller, operates the TSM Advisory Group, combining their expertise to provide strategic guidance and support to businesses and political campaigns. He has passionately spoken on the integration of business and Christian values in the workplace, advocating for a purpose-driven approach and a frequent panelist for advocating for PreK-12 public education. Today, Tracy also serves on Judson University's Alumni Board.
Tracy's dedication extends to his family life as well. He and his wife Melissa have been married for 34 years, are proud parents and grandparents, and live in Highland Village in the Dallas-Ft. Worth area. Their commitment to family values and faith is reflected in their active involvement at The Village Church in Flower Mound, Texas, where they serve in leadership roles and have completed the Training Program offered by Dallas Theological Seminary and Southern Seminary.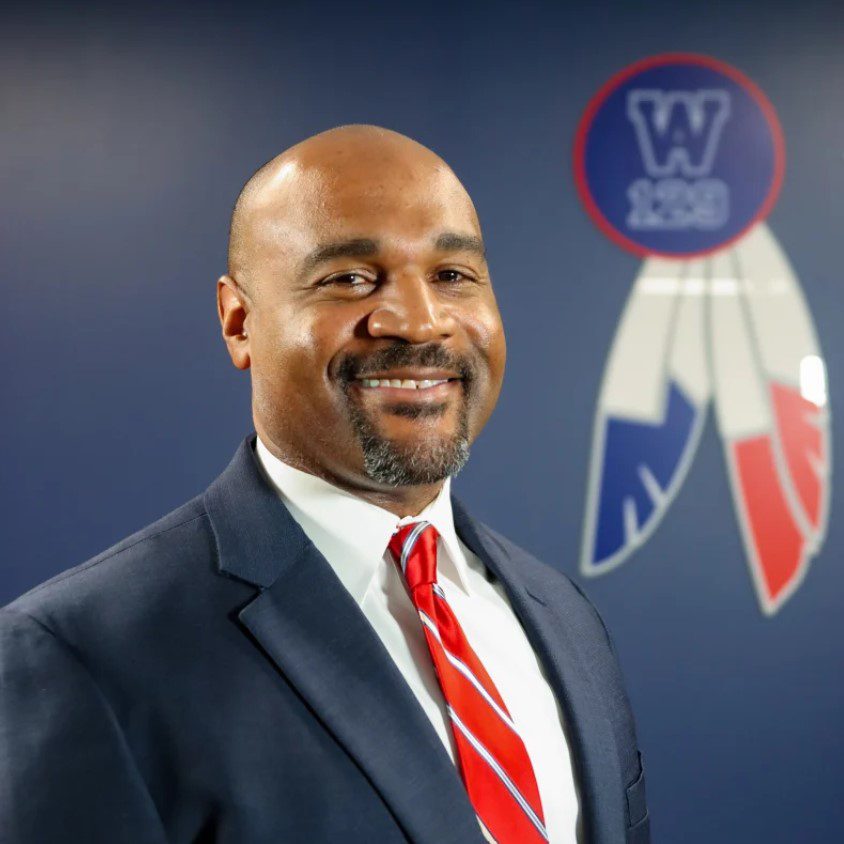 Dr. Michael Smith graduated from Judson University in 1999 with a Bachelor of Arts degree in Elementary Education and a concentration in History. He then furthered his academic pursuits at Aurora University, earning both a Master of Science and a Doctor of Education in educational administration. He had a remarkable journey in the field of education, spanning over 23 years. Beyond his professional accomplishments, Dr. Smith is a devoted member of the community and a beacon of inspiration to colleagues, students, and aspiring educators alike.
He left a powerful mark on West Aurora School District 129. Currently serving as the Assistant Superintendent of Human Resources, Dr. Smith oversees collective bargaining agreements with five unions representing the district's dedicated employees. His role also encompasses important tasks such as hiring nearly 1,800 staff members, solidifying his pivotal position within the district's organizational structure. As a member of the Superintendent's Executive Leadership Team, Dr. Smith provides invaluable input on district initiatives and plays a vital role in making strategic management decisions. Effective as of July 1, 2024, Dr. Smith will assume the role of Superintendent, marking the next chapter in his illustrious career at West Aurora School District #129.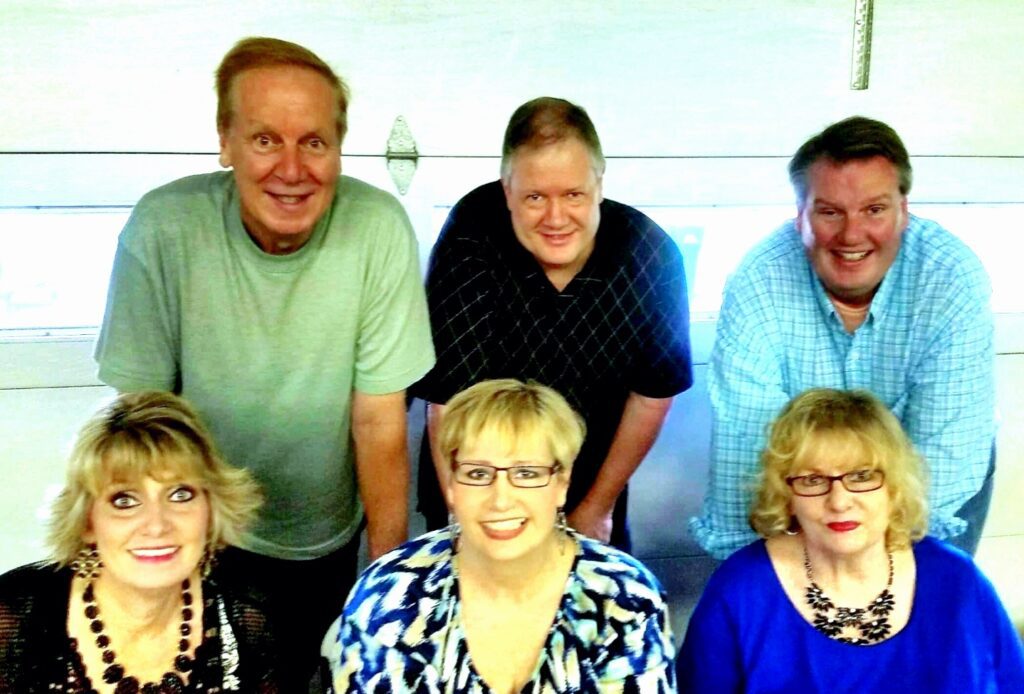 The Thompson Family will be presented with the 2023 Family Legacy Award. Thanks to the guidance and care of their parents, Gordon and Doris Lee, five of the six Thompson siblings had the opportunity to attend Judson. Three of their spouses are also Judson alumni. Members of the Thompson family who have continued the Judson legacy are David Thompson, Dana & Carol (Gerdes) Thompson, Donna Thompson Matthews, Trace and Denise (Thompson) Tucker, Don & Marcia (Stuck) Thompson and Diane Thompson Shea.