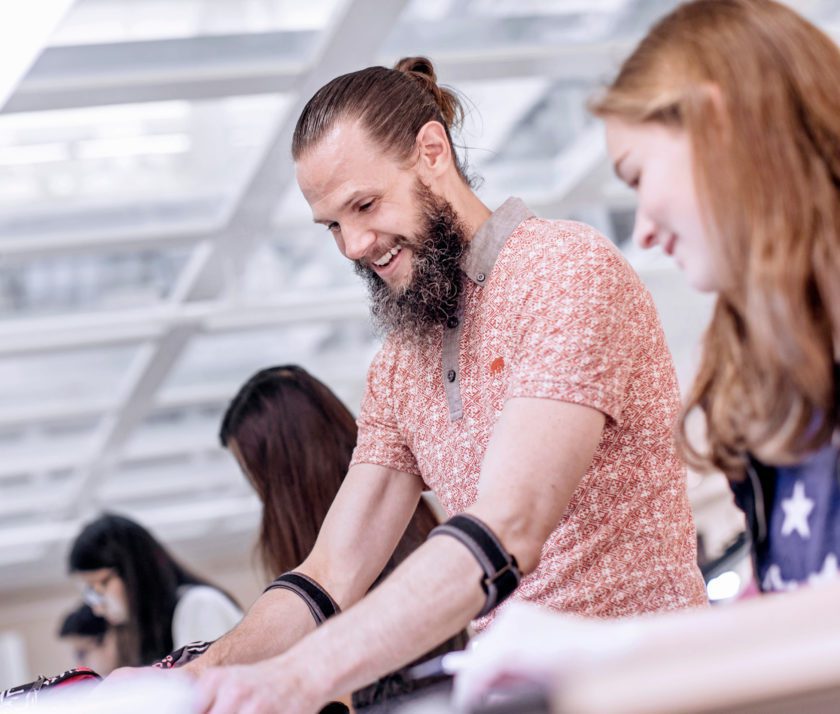 Excellence
Our 79 credit hour Bachelor of Fine Art (BFA) programs, Studio Art, Graphic Design, and Art: Photography will prepare you to succeed as a creative professional. If you're are interested in combining art with another area of study, our 55 credit hour Bachelor of Arts (BA) program in Art will allow you to add a second major or minor.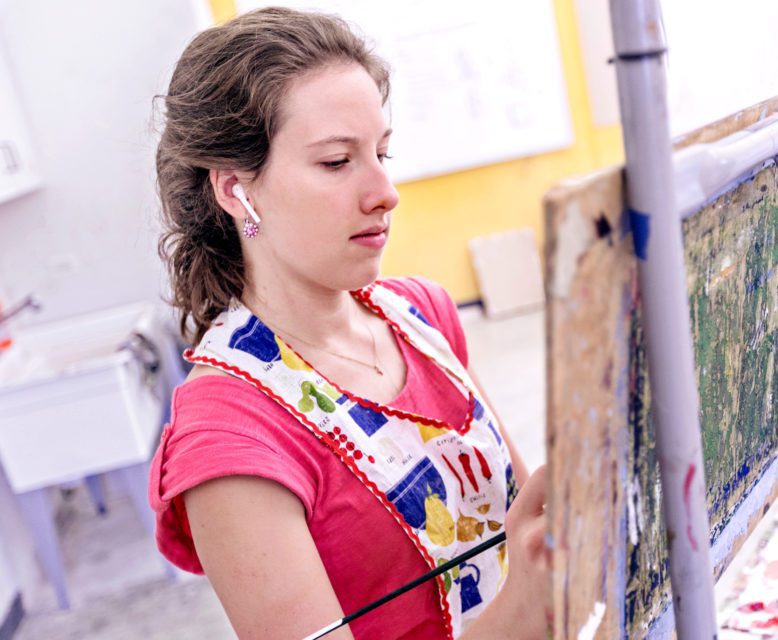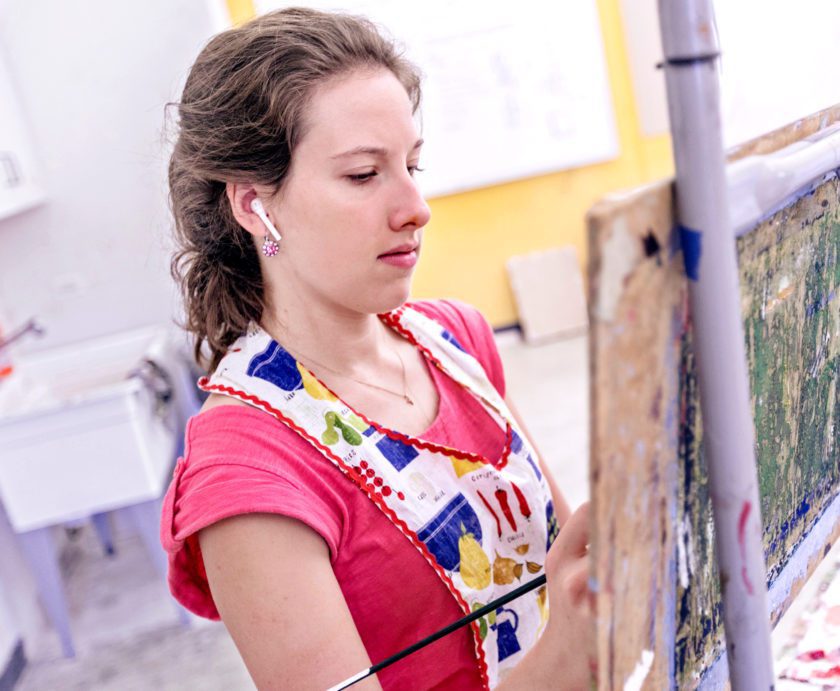 Opportunity
Our location on the edge of a world-class city makes visiting museums, galleries, and studios affordable and routine. Creative professionals stop by our beautiful campus for exhibitions, lectures, and critiques. Required internships will prepare you for life after graduation, and if you're eager to travel, our students have studied in places such as Italy, Australia, England, New York, and Los Angeles.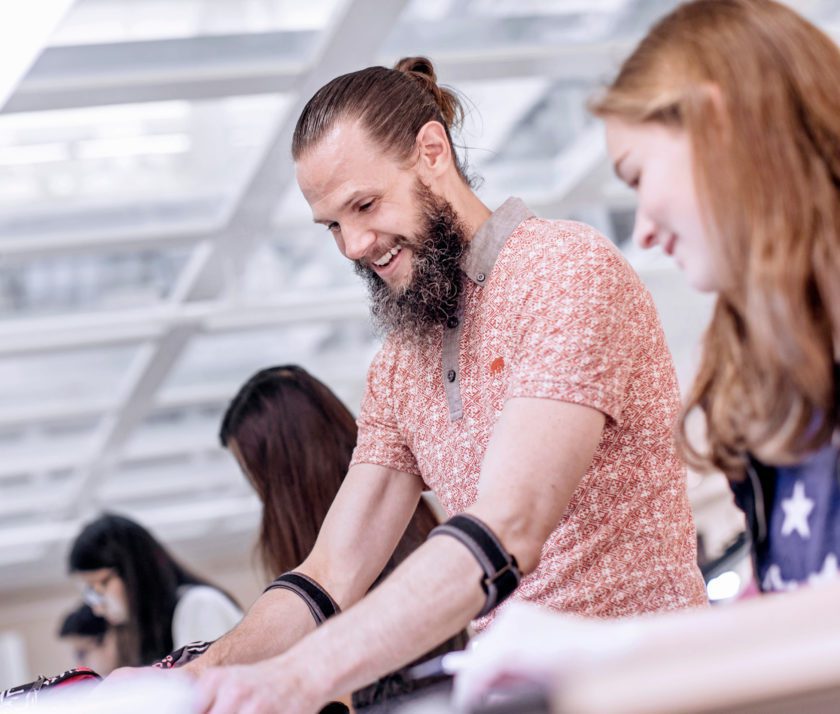 community
Our studio culture is both challenging and supportive. Students work closely with faculty who care about their success, and classmates often become life-long friends and collaborators. Connect with successful alumni through the Art & Design Mentoring Program. Find inspiration on our fall Creative Retreat. Join our student chapter of AIGA: The Professional Association for Design, and meet a variety of creative professionals through our Lecture and Exhibition Series.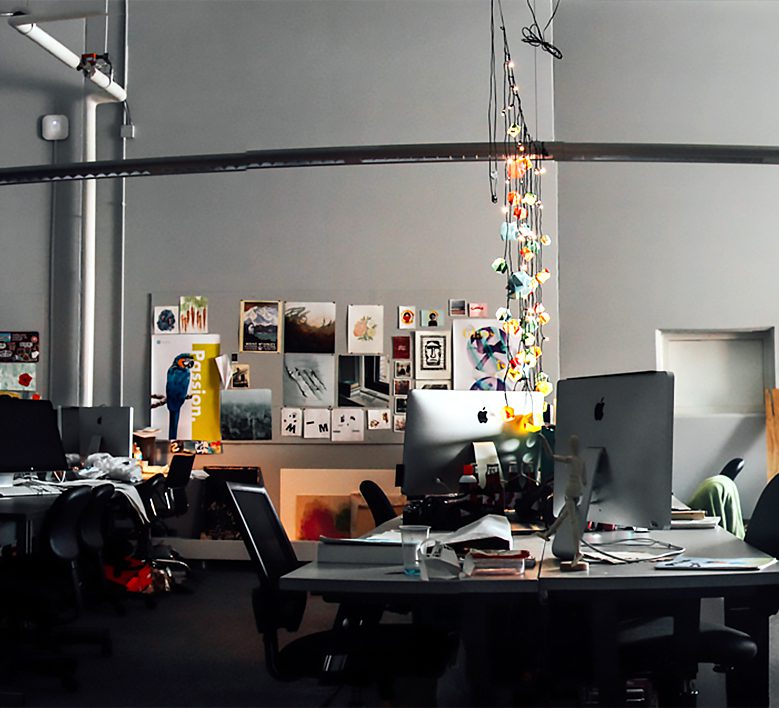 The Harm A. Weber Academic Center
All Art & Design courses are taught in the 88,000 square foot, LEED Gold Certified Harm A. Weber Academic Center. As one of the most energy-efficient buildings of its kind in North America, the Weber Center sets a lofty bar for environmental stewardship.
Features Include:
Digital labs with industry standard software, and small – large format printers
Film and photography studio with green screen and darkroom
Letterpress and printmaking studio
Drawing, painting, and ceramics studios
Fabrication lab with laser cutters and 3D printers
Woodshop with professional grade equipment
Individual studio spaces for upper level students
The Weber Center also houses the Department of Architecture and Interior Design, the Draewell Gallery, the Benjamin P. Brown Library, and Jerry's Café. So, it provides a dynamic atmosphere for collaboration and cross-disciplinary learning.
Scholarships
We understand the cost of a private Christian university can be daunting, but we believe the value of a Judson education will exceed your expectations. We can help with tuition — at Judson University, approximately 95% of our students receive financial assistance in the form of merit scholarships, institutional awards and grants, federal and/or state assistance, as well as low-interest student loans and work-study.
Financial Aid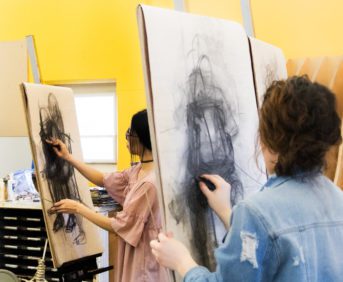 Art & Design Merit Scholarship
The Department of Art & Design anually awards scholarships to incoming students, ranging from $4,000-$20,000 over four years. Portfolio applications are evaluated competitively.
How to Apply