Why the Master of Arts in Clinical Mental Health Counseling?
LIVE UP TO YOUR PROMISE AT JUDSON UNIVERSITY
You can complete your Judson master's degree in about three years while you learn from expert professionals with real clinical experience in counseling, human services, and psychology. Upon completion of your degree, you will have learned to:
Apply advanced elements of counseling in any therapy setting
Assess, diagnose, and treat mental illness in a clinical setting
Treat patients suffering from mental health issues like depression, anxiety, and substance abuse
I went to college to become a vocational rehab counselor for the deaf. My educational goal has made a huge impact on my family and myself."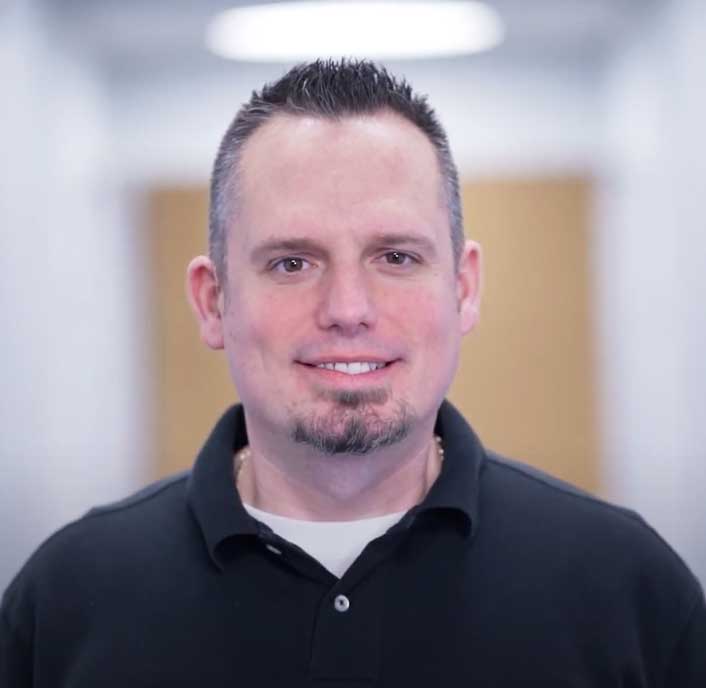 Grow Your Career
Be close to home or work
In this program, you'll choose where you learn best. Our Master of Arts in Clinical Mental Health Counseling is offered at two campuses. You can excel in this degree at the following locations:
Elgin, IL

Experience the tight-knit community at our longtime home in Elgin. Our home campus is conveniently located just off I-90, allowing you to maintain a comfortable work/life balance.

Rockford, IL

Located in the Swedish American Riverfront YMCA in downtown Rockford, you'll benefit from a Judson education and YMCA perks, including free childcare during class.
Progress at a comfortable pace
Judson's Clinical Mental Health Counseling master's program is designed for working adults with busy schedules. Through our flexible model, you can take classes just one night a week—studying on your own schedule and at your own pace. Plan to spend about 15 hours a week on coursework. Following this schedule, you can expect to graduate in about three years.
As a student in Judson's Adult Professional Program, you'll enjoy all the same support as our traditional students. Each learner in our Master of Arts in Clinical Mental Health Counseling will receive personal attention through helpful people and resources, including:
Enrollment and Success Coaches who guide you through application, enrollment, coursework, and school-life balance
24/7 tech helpdesk so you can keep current on your courses from anywhere
Tutoring and academic support to get through though classes and assignments
Learn Hands-On Skills from Experienced Faculty
Judson's counseling faculty aren't just experts on theory—they're practitioners with current professional experience in the real world. Their background influences their class discussions and assignments to give you a more well-rounded and practical education.
Additional Information
Learn about the MA in Clinical Mental Health Counseling Program, application process, tuition and fees, and answers to frequently asked questions.
According to the U.S. Bureau of Labor Statistics, career employment for mental health counselors is expected to grow much faster than average as more people turn to professionals to help them cope with mental problems. Individuals with a Master's in Clinical Mental Health Counseling are employed in many different settings, including:
Youth Counselor
Behavioral Health Counselor
Addictions Therapist
Mental Health Therapist
Clinical Therapist
Health Services Coordinator
The Master's in Clinical Mental Health Counseling program requires 60 credit hours of core courses.
MHC504 Fundamentals of Human Services and Counseling Delivery Systems (3 credits)
MHC510 Human Growth and Lifespan Development (3 credits)
MHC512 Interpersonal Relations and Leadership Development (3 credits)
MHC515 Counseling Theory (3 credits)
MHC517 Professional, Legal and Ethical Issues in Clinical Mental Health Counseling (3 credits)
MHC501 Foundations of Mental Health Counseling (3 credits)
MHC516 Counseling Techniques (3 credits)
MHC532 Research and Evaluation Methods (3 credits)
MHC607 Clinical Assessment, Diagnosis, and Treatment (3 credits)
MHC527 Maladaptive Behaviors and Psychiatric Illness (3 credits)
MHC529 Multicultural Counseling (3 credits)
MHC542 Group Counseling (3 credits)
MHC535 Family Dynamics (3 credits)
MHC620 Career Counseling (3 credits)
MHC545 Substance Use Disorder Treatment (3 credits)
MHC616 Advanced Counseling Skills (3 credits)
MHC642 Advanced Group Counseling Skills (3 credits)
MHC525 Practicum (3 credits)
MHC625 Counseling Internship A-D (3 credits each)
Judson's Professional Studies Division is tailored to adults who are building on work experience or prior education as they seek a Master's in Clinical Mental Health Counseling. Our students continually report that they are able to attend college and earn a degree while still maintaining their work and family life. Classes meet just one night a week.
Expect to spend about 15 hours a week on coursework outside of class. You can complete your Master's in Clinical Health Counseling in 3 years.
Our Program
Learn about our program and meet Director Dr. Kim Schellin-Rog.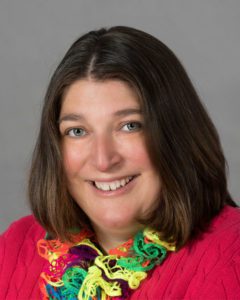 Kimberly Schellin-Rog, Assistant Professor of Division of Professional Studies and Chair of Master of Arts in Clinical Mental Health Counseling, received her Bachelor's in Psychology from Carthage College and her Master's degree in Professional Counseling from the Illinois School of Professional Psychology. She earned a Doctorate in Education with a concentration in counselor education and supervision from Argosy University. She has been an adjunct professor at Elgin Community College since 2005 in the psychology department, and an adjunct professor at Judson University in the undergraduate human services program in the graduate Clinical Counseling program since 2017.
She has been working in the field of domestic violence for 18 years. She has worked with both male and female perpetrators of domestic violence, male and female victims of domestic violence and sexual assault, and children who have witnessed domestic violence or experienced sexual assault. Before coming to Judson, she was the coordinator of the domestic violence program at the Community
Total Number of Graduates for 2019-2020: 13
Pass Rates on Credentialing Exams 2018-2019: 100%(NCE is required for counselor licensure in Illinois. However, students can choose to take the NCE and NCMHCE at the same time in pursuit of the LCPC credential, so not all the JU graduates have taken it. This percentage is based on 18/19 data as we are still gathering information for the previous academic year, delayed due to the pandemic.)
Completion Rates for 2019-2020: 40% (Data is based on IPEDS reporting structure, in this case, the completion rate is based on a cohort of 5 starting in Fall 2017.)
Job Placement Rate for 2019-2020: 66.67% (data available for just 6 out of 13 students; low response due to COVID).
SHAPE YOUR LIFE TO SHAPE THE WORLD!
At Judson, we strive to offer innovative and distinctive graduate programs that meet the demands of today's workforce.
Our world needs administrators, leaders, educators, and architects who cannot only make a living but also make a life. The values of Judson University and the faculty who engage you in the classroom will prepare you to make much needed change in our culture.