Program Overview
The Worship Arts major is an interdisciplinary program of the Demoss Center for Worship in the Performing Arts designed to equip graduates to serve ministries as worship developers, coordinators, and/or facilitators.
Experience a unique blend of theory and practice, including more worship-specific classes than found in any other undergraduate curriculum in the country. At Judson, you will study the biblical, historical, and theological foundations of worship, laying a solid foundation that prepares them to serve churches of all shapes and sizes.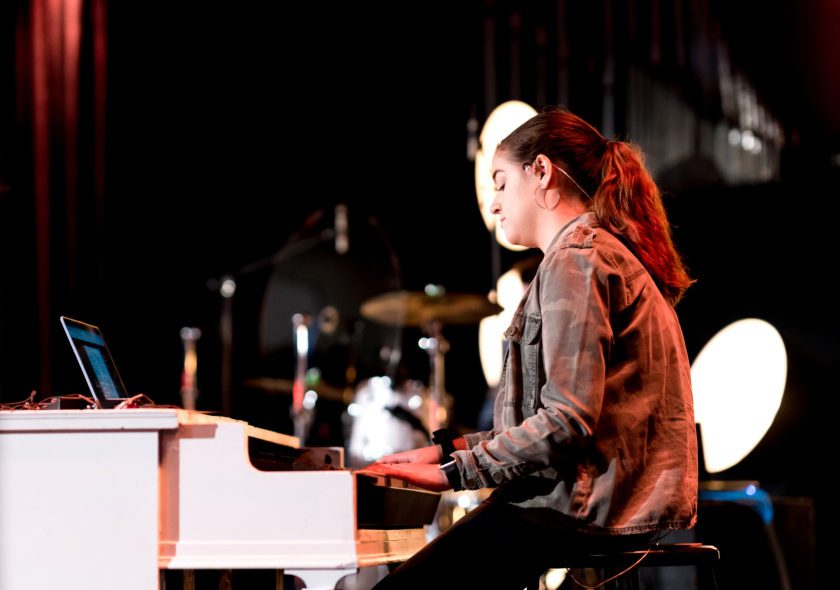 Why Worship Arts at Judson?
Well-Rounded CURRICULUM
Experience the rich diversity of the Body of Christ found in churches and worship settings in and around Chicago. Our program features a unique blend of theory and practice, consisting of:

A core foundation in music, communication arts, and Bible teachings
Internships and chapel ministry team experience
Faculty who actively serve and involve students in local churches
Teaching the interrelationship of music, media, and technology in supporting the worship experience
More worship-specific classes than any other undergraduate curriculum in the country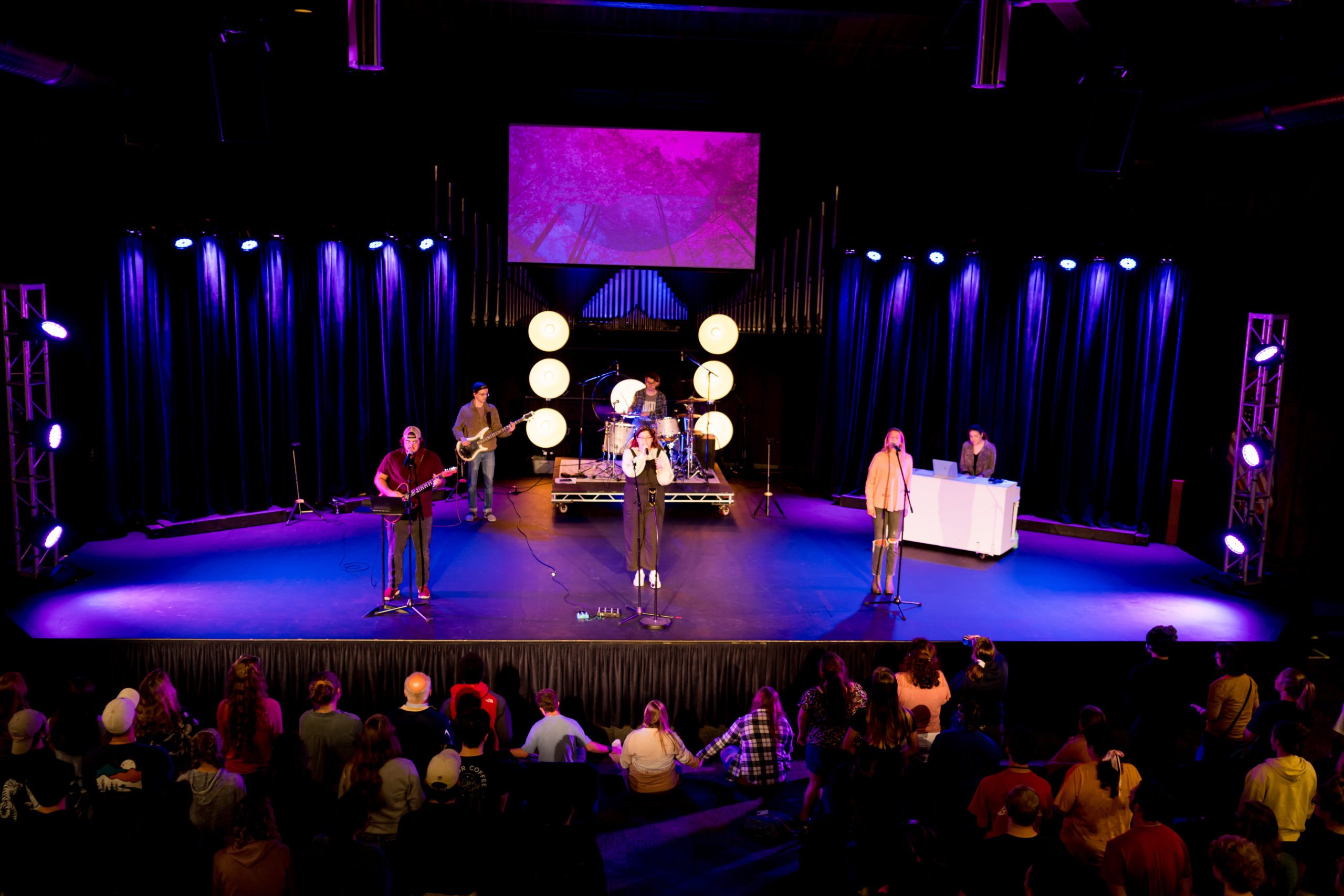 Worship Arts Department
Learn more about the other programs offered in the Worship Arts Department.
In-Depth Training
Our program is designed to prepare and enable student to:
Lead and produce worship services
Demonstrate proficiency in speech and writing
Integrate basic Christian doctrine, worship theology and history within a church setting
Develop a sensitivity to the needs of a congregation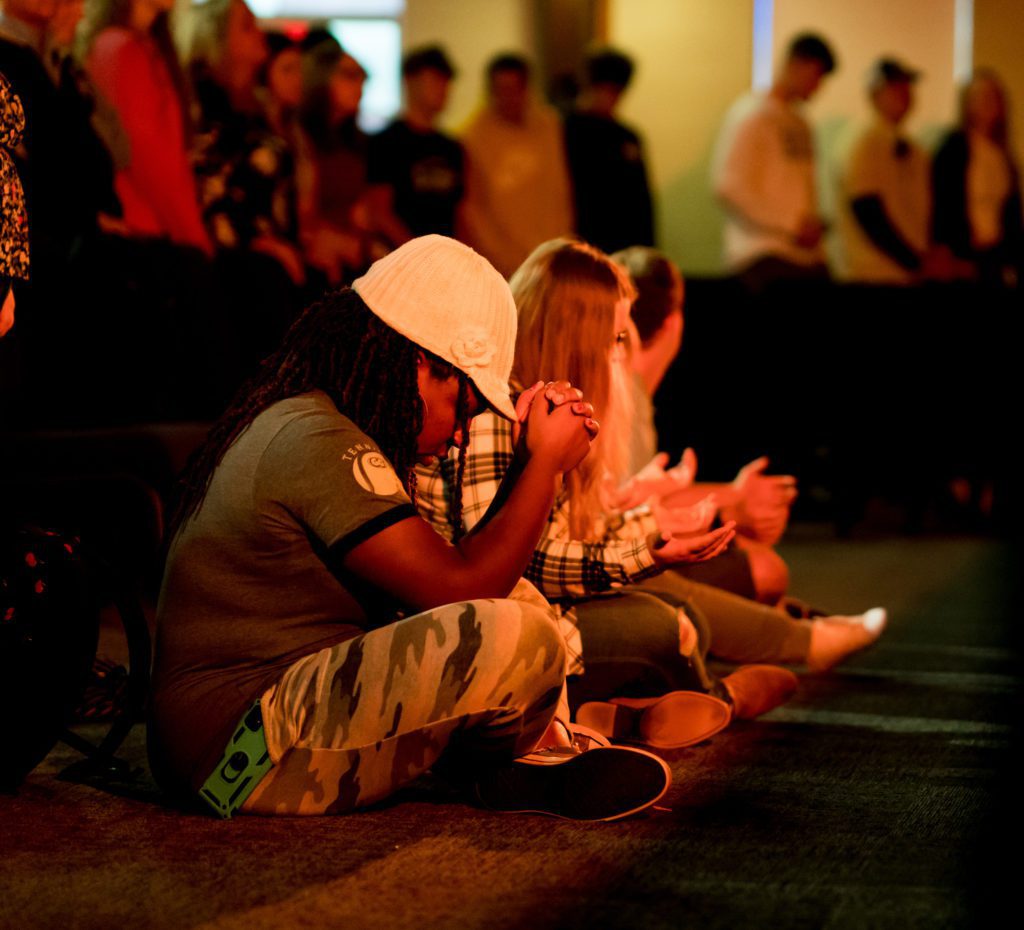 Follow the Worship Arts Department
Contact
Professor and Chair of the Worship Arts Department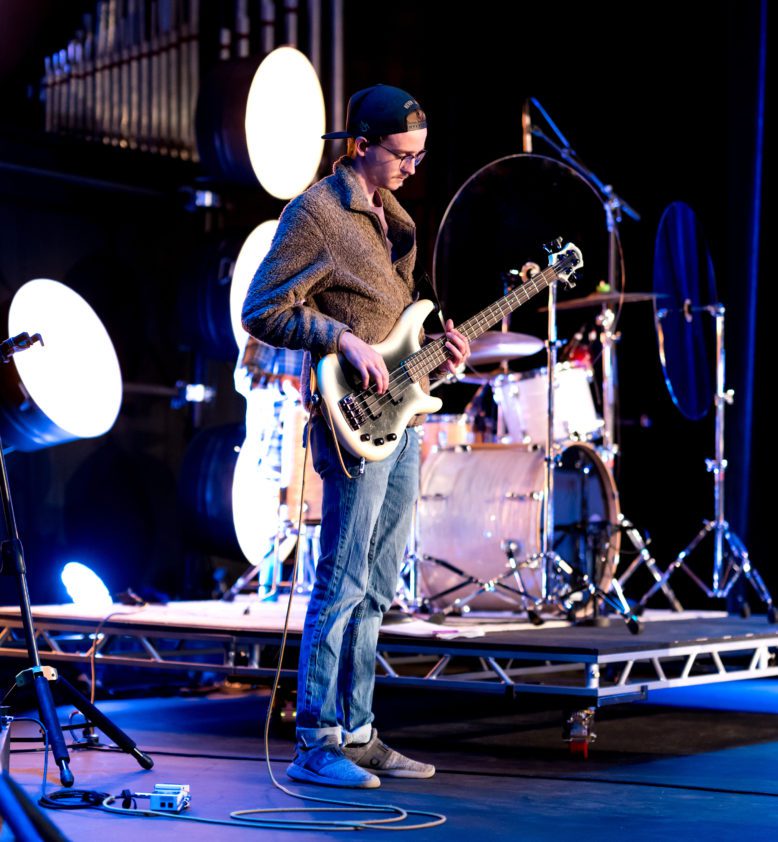 Diverse Opportunities
Students have used our proximity to Chicago as well as Judson's network of connections to pursue internships and practicums for many churches, including:

Calvary Baptist Church | Elgin, IL
Eastbrook Church | Milwaukee, WI
First Christian Church | Chicago, IL
Risen Church | San Diego, CA
City Church | South Bend, IN
The Vineyard | St. Charles, IL
Resonate Church | Janesville, WI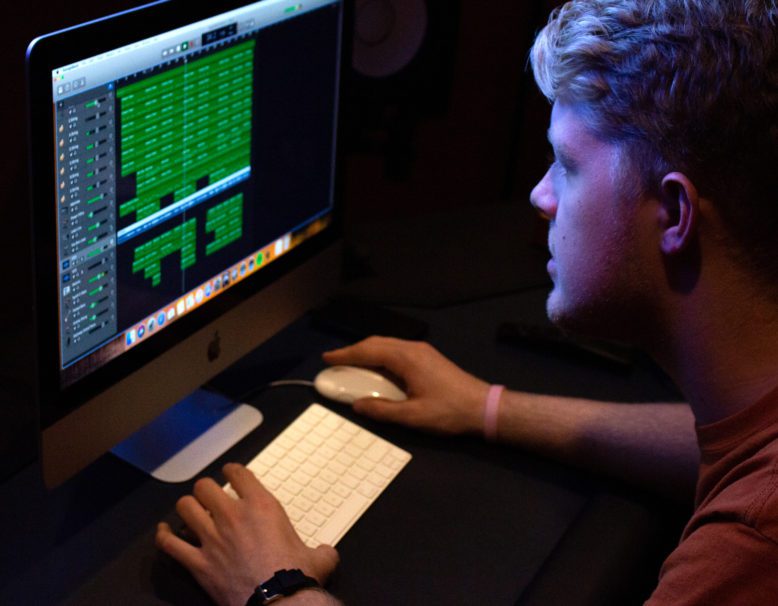 Access to the Dark Room Studios
The availability of our Dark Room Studios with the other DCWPA majors gives our students a rounded array of opportunities, better than those found in most other schools. Regular recording projects recorded at our Dark Room Studios involve both current students and alumni.
The DCWPA
Through Judson University's Demoss Center for Worship in the Performing Arts (DCWPA), you can earn a music, worship arts, or communication arts degree that will prepare you with the skills and give you the experience necessary to share your God-given gifts and succeed in your future career.
Whether you want to share your talents in worship celebrations, onstage in a professional concert hall, on the road with your band, in the recording studio, or through any number of communications media, the DCWPA equips you to play, sing, create, speak and lead as never before.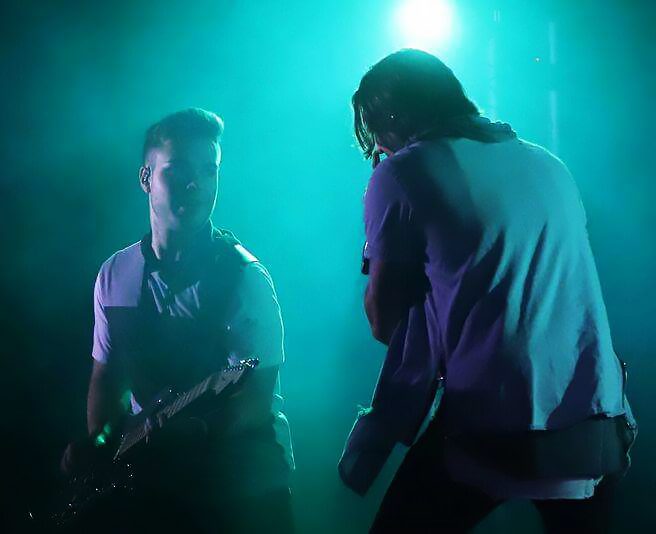 DCWPA
Recordings
Judson band "Mass Anthem" was rated a Top 5 recording for Christian colleges and universities by Worship Leader magazine in 2014 for their album Alive. Mass Anthem began on the JU campus, comprised of three Worship Arts students at the time.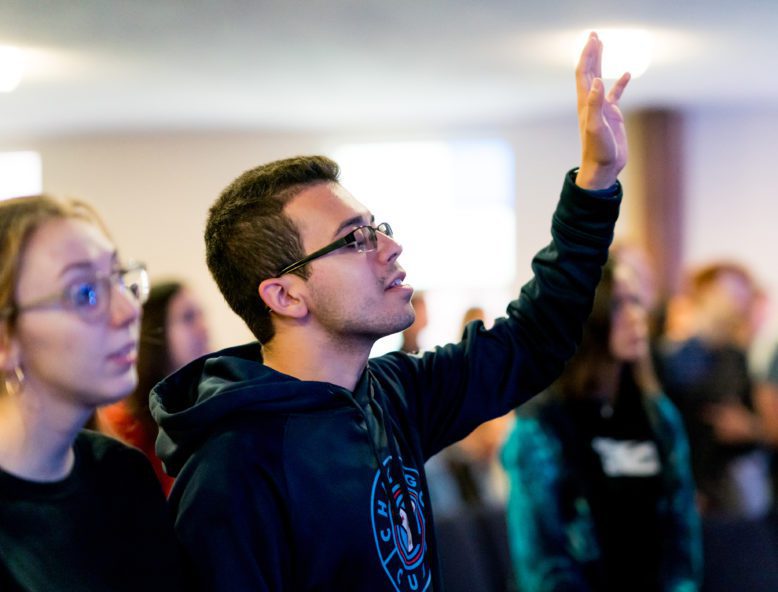 Upper Room
A long-standing tradition at Judson, Upper Room provides students with a midweek escape from schoolwork and an environment that encourages them to surrender their struggles and lift their hearts up to Christ through prayer, praise, and worship in community with others.
Every Tuesday night at 9:45 p.m. the lights are turned down low in Herrick Chapel and many students gather for an hour of worship led by their peers.
Find Success at Judson
My education in the Worship Arts department at Judson University was integral to both my development as a musician and as a minister. Musically, what I learned has allowed me to skillfully navigate a wide range of worship environments. From the frothy spontaneity of a Pentecostal prayer meeting to the rich thoughtfulness of a liturgical gathering, the DCWPA equipped me theologically and pastorally to consistently bring an offering of praise that is both spiritually nourishing and inspiring."