For Transfer Students Coming From a U.S. School or University
Once all the above items have been received and the Director of Enrollment Management has evaluated them for compliance to Judson standards, you will be notified of your admittance. An admit letter will be sent to you. At this point, we will provide you with a transfer request form. You will need to complete this form and take it to the International Office at your college or university, requesting that they release your SEVIS record to us before the start of the next session. This will enable us to issue you an I-20 from Judson without interrupting your F-1 status here in the United States.
About the Certificate of Finance (COF)
The Certificate of Finances (CoF) is a document required on the STEP 2 of the applicant's application process. The applicant can download the Certificate of Finances (CoF) form here. The applicant needs to complete the form with accurate information about his / her financial capability. The Certificate of Finances requires the applicant to attach a bank statement and/or bank letter and/or bank document proving what the applicant have stated on the CoF. It is crucial that the applicant understand how important this document is for his / her application process as well as for his / her embassy appointment. The applicant should send scanned copies of the Certificate of Finances and the attachment to speed up the process. However, the applicant must bring the original Certificate of Finances and attachment to the international office upon his / her arrival at Judson University.
Eligibility: English Proficiency
English proficiency requirements apply to all international applicants whose home language is not English, and who would like to study in the United States under an F-1 student visa.
Here are the minimum requirements in order to be considered for admission to Judson University:
Note: TOEFL and IELTS are required for non-native speakers. However, the applicant could choose to take SAT or ACT instead of the other two. The applicant must take one of the tests mentioned above. SAT or ACT is recommended for students who wish to be considered for merit/academic scholarships.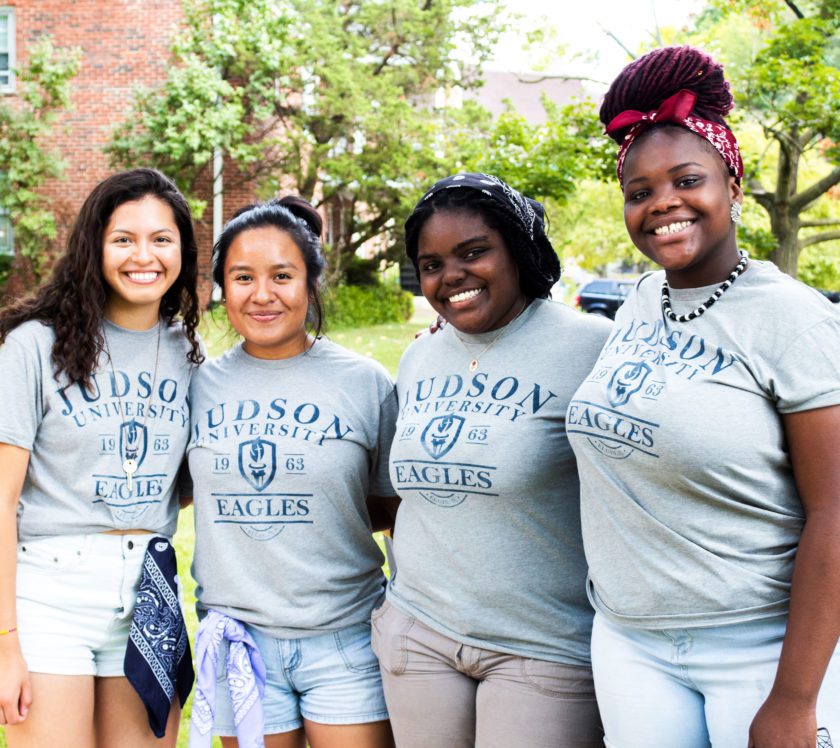 STUDENT VISA PROCESS
Once you have been admitted to Judson University, you will send a payment of $400 (USD) via Flywire (see below). Of that, $250 (USD) will be applied to your bill as the enrollment deposit and $150 (USD) will be applied to your bill as the housing deposit. In the unfortunate case that you are unable to attend Judson, this money can be refunded to you, if required, before June 1. An additional $50 (USD) fee will be added to your bill when you arrive on campus. This is an international fee (nonrefundable) for the cost of creating and shipping your I-20 and your welcome basket.
If you have received your I-20 and it is marked initial attendance, you can begin the visa process. The I-20 is a United States Immigration document that shows that you have been admitted to Judson University. If you have not yet received an I-20, please contact the International Programs Coordinator.
Your SEVIS ID will be printed on your I-20 and begins with "N."
Print a copy of your online receipt to have with you during your interview and for when you travel to the United States.
Step 3: Prepare and bring to your visa interview the following:
Passport valid for at least 6 months after your intended period of stay.
Form I-20 signed in blue ink.
Acceptance letter from Judson University.
Completed visa application form DS-160
I-901 receipt to show payment of the SEVIS fee
Proof of funding for one year (updated bank statements)
Be prepared to discuss WHY you are choosing to come to Judson University
Proof that you will return to your home country following the degree program
How studying in the U.S. will help you make a difference in your country
Property ownership
Job responsibilities
Family Ties
Remain calm and answer honestly and openly.
Payment Options for International Students
Judson University has partnered with "Flywire" to streamline the process of international payments. "Flywire" allows you to pay securely from any country and any bank, generally in your home currency. By making your payment with "Flywire" you can track your payments from start to finish, save on bank fees and exchange rates and contact their multilingual customer support team with any questions, day or night. To get started, click or go to flywire.com/school/judsonu to begin the payment process.
Arrival Process and International Student Orientation
International students coming from abroad should plan on arriving one day before International Student Orientation begins. Please check your student email for details!
New international students arriving from within the United States should plan to move-in during your designated move-in date and time based on your housing assignment. This will be emailed to you.
New international student athletes will receive arrival information from their coaches. Please check your student email often!
International Student Orientation is required for all incoming Judson students. You will receive instructions and the schedule through your student email.
Traveling to the United States
Bring the following documents – keep on your person, NOT in checked luggage!
Passport
Form I-20
Judson University acceptance letter
Proof of finances
Photocopy of insurance policy (if you have it)
Take pictures of all of these documents on your phone
Contact information for the person meeting you at O'Hare Airport.
Life at Judson
International students are a vital part of the Judson community and warmly welcomed by everyone on campus! As a Judson student, you'll have different opportunities to grow as an individual and share your culture and customs, contributing to a dynamic community.
You'll have plenty of ways to get involved both on and off campus. The Judson community is eager to learn about international cultures, and students are encouraged to express their unique backgrounds. Throughout the year, you'll get to take part in activities like:
"Taste of Judson" – international students share a traditional dish from their culture with other students for this much-anticipated annual event
Chicago life – experience museums, performances, Lake Michigan, festivals and much more in one of the U.S.'s most lively cities
Monthly get-togethers with other international students
Service opportunities locally and beyond
Residence life events
frequently asked questions
Approximately 99% of Judson students receive some form of financial aid. International students can receive athletic, merit, and need-based scholarships at the undergraduate level. There may also be departmental scholarships available. Contact your admissions counselor to find out about all the different scholarship opportunities that are available to you.
While Judson is a conservative, evangelical, Christian university, we welcome students who do not come from this background to come study on our campus. Visit Judson's Faith Identity page to learn more about spiritual life on campus.
Yes, there are multiple job opportunities available all over campus for international students. Once you arrive on campus, meet with the International Programs Coordinator to learn how to obtain a social security card to be able to work on campus.
Contact Career Services for employment opportunities: [email protected]
As an international student, you are generally not permitted to work off-campus. You must apply for and be approved for CPT (Curricular Practical Training) or OPT (Optional Practical Training) before working off-campus. Discuss your options with the International Programs Coordinator before accepting any off-campus employment.
You must find a job on campus before applying for a Social Security number.
Meet with the International Programs Coordinator to receive the forms and letters you need. Then, go to the Social Security Administration office in Elgin to apply for your social security card.
Maintain a full-time course load (minimum of 12 credit hours per semester)
Take no more than one online class within those first 12 credit hours.
Do not accept any off-campus employment unless authorized to do so (through your DSO or USCIS). Your only options are CPT (Curricular Practical Training) and OPT (Optional Practical Training). You must be pre-approved.
Follow all federal, state, local and school laws and regulations.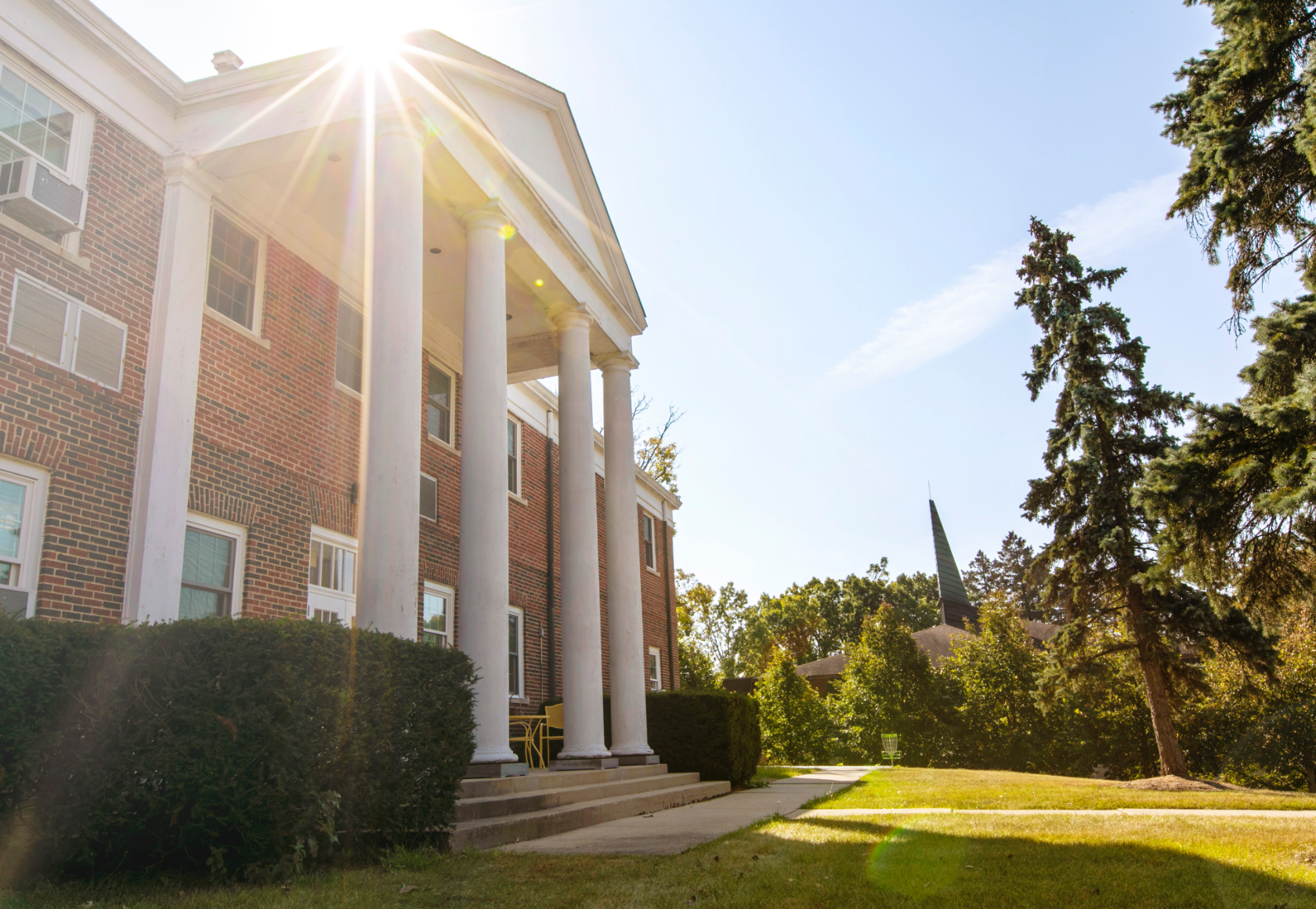 Judson shaped me into a better leader and brought out the best in me as I discovered my potential skills and strengths through studying Organizational Leadership courses, working in many departments, and getting involved in all the activities in the Judson community. I have learned how to interact and work successfully with people from different cultures and backgrounds. The best part of studying at Judson University meeting and building friendships with the international students from all around the world, and learning about their different cultures, food, and jokes.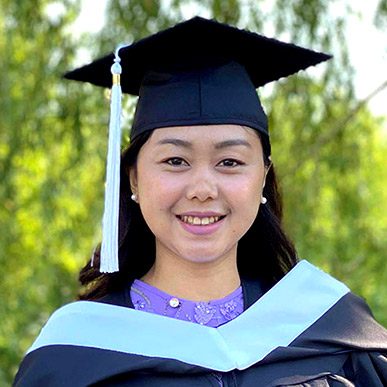 We came to the US as foreign exchange students in high school and during our college application process, we had a hard time finding the right school that could accommodate us both academically and financially. As we kept on looking and doing our research, we stumbled across this amazing school that was the perfect fit academically and financially. Judson has opened doors to amazing opportunities that we never thought possible. We both found the majors we desired to pursue, and we have been given opportunities to pursue leadership roles and activities that would further our skills and networks in our different fields. Additionally, we received the opportunity to compete athletically at the collegiate level. Judson University is truly a God-sent solution for students of all types of backgrounds: ethnically, academically, financially, and athletically.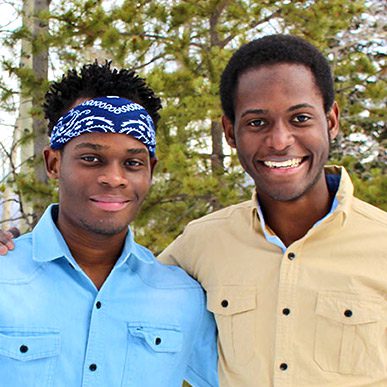 Judson has given me the opportunity to improve my soft skills, especially in communication and leadership, all while having a great time. I have met people from all over the world, learnt more about their cultures and, the best part of all this, I have made lifelong friendships.
NON-DISCRIMINATION STATEMENT
Judson University complies with federal and state requirements for non-discrimination on the basis of disability, sex, race, color, age, creed, and national or ethnic origin in admission and access to its programs and activities.