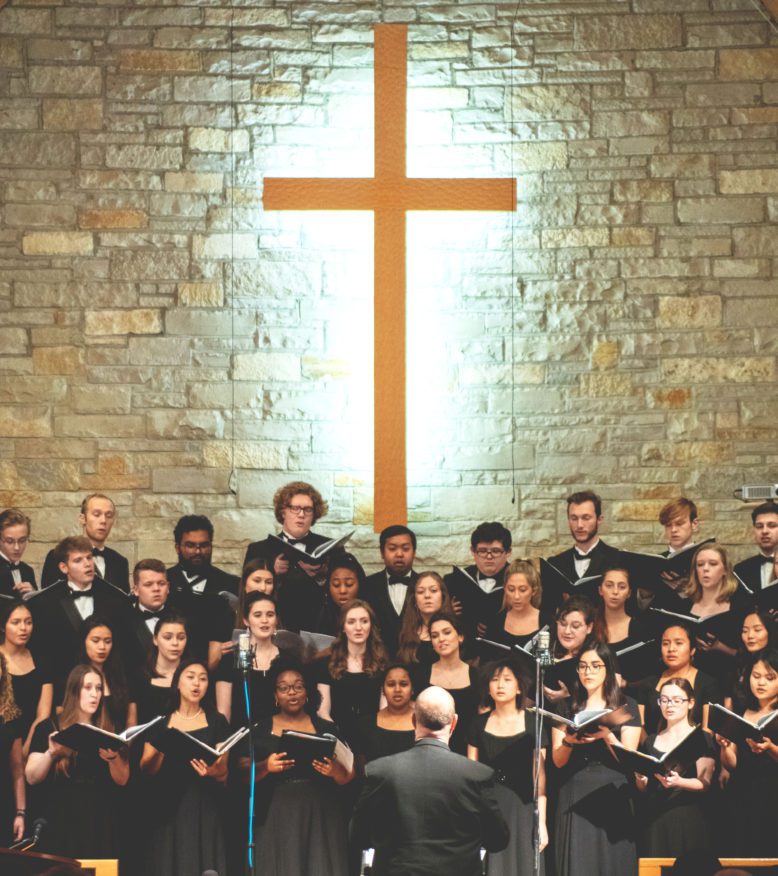 University Choir
The Judson University Choir is known for its numerous tours at home and abroad. The choir performs a variety of music, ranging from choral masterworks to black gospel anthems to Taizé choruses to contemporary praise and worship songs. It tours within the United States three times each year and regularly tours internationally.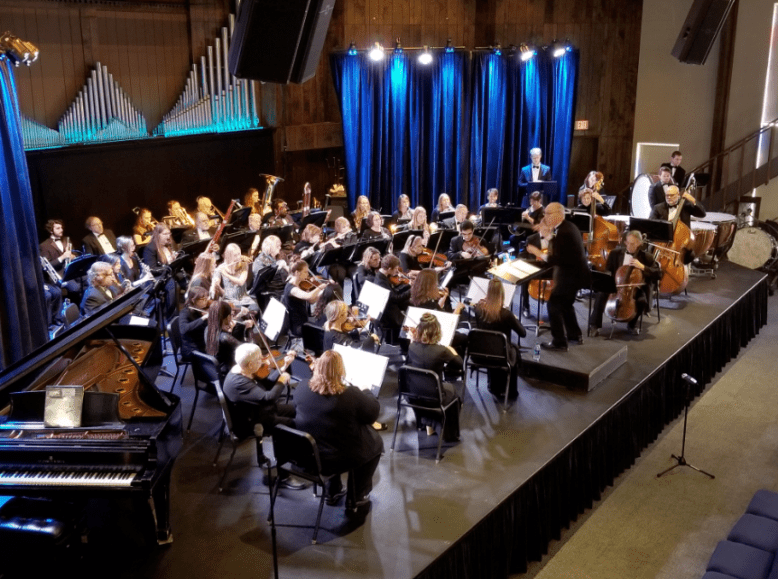 Civic ORchestra
Students who play an orchestral instrument may participate in the Judson Civic Orchestra upon acceptance by audition. A wide variety of students, professional musicians, music educators, and dedicated amateur musicians make up the membership of this orchestra.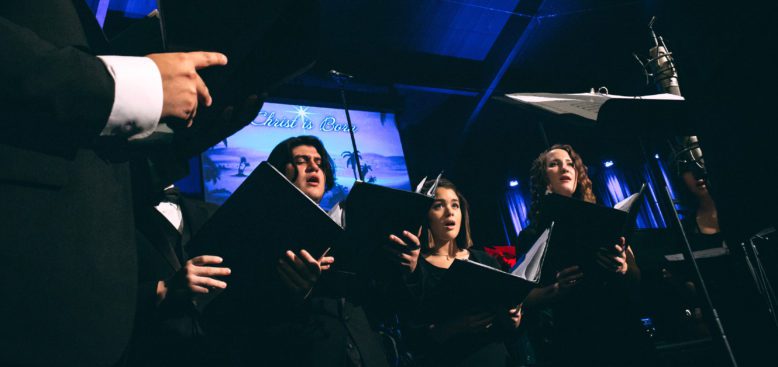 Chamber Singers
The Judson University Chamber Singers is a select group of the most gifted singers at Judson. They perform a wide variety of literature, from early oratorios to madrigals and lighter music.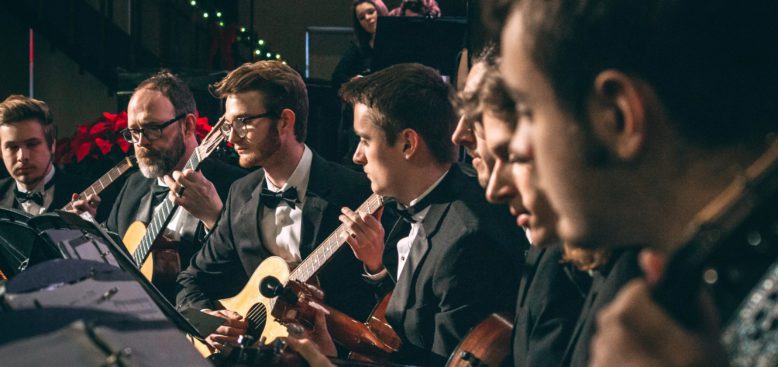 Guitar Ensemble
The Judson University Guitar Ensemble plays a wide variety of guitar literature, from Renaissance to contemporary works.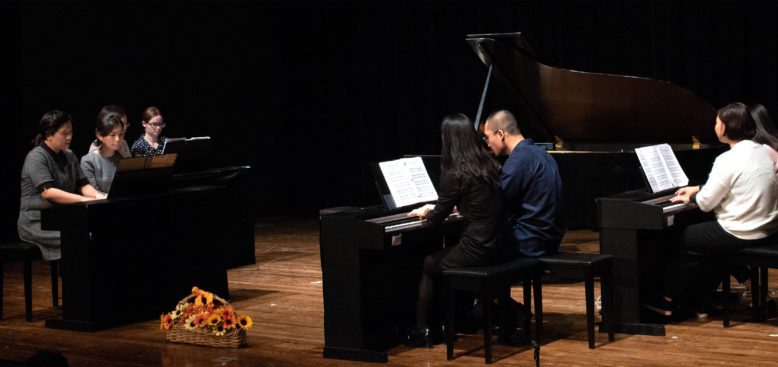 Piano Ensemble
The Judson University Piano Ensemble performs exciting 6-8 hand piano arrangements and performs both on and off campus.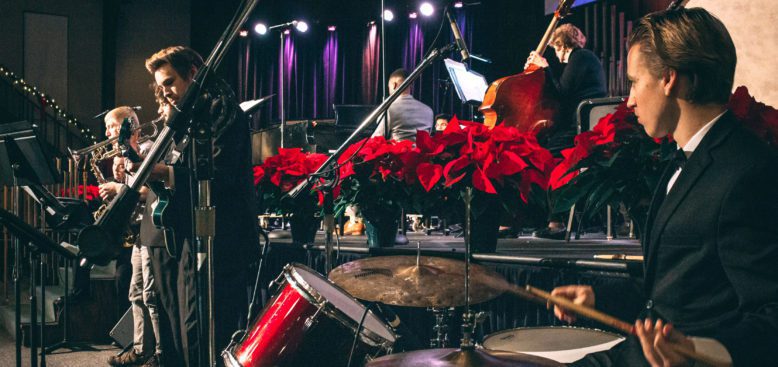 Jazz Ensemble
The Judson University Jazz Ensemble performs jazz standards as well as new compositions, performing both on and off campus.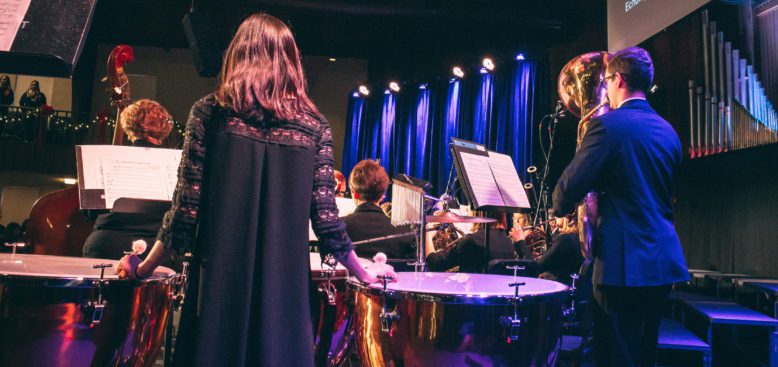 Percussion Ensemble
The Judson University Percussion Ensemble features an eclectic variety of melodic, harmonic, and rhythmic percussion instruments.
Worship Bands
Judson students who enjoy playing guitar, keys, and drums are encouraged to audition for one of several worship bands which play for chapels and other events.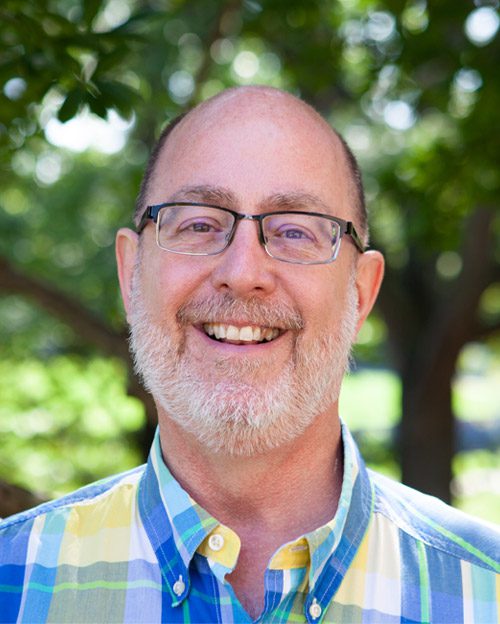 Meet our DCWPA director
Dr. Warren Anderson
Dr. Anderson, a Judson alumnus ('86), serves as director of Judson's Demoss Center for Worship in the Performing Arts and Director of the University Choir. He holds responsibilities that include directing the Judson University Choir and teaching in the Worship Arts and Music departments.
A Judson "lifer," Anderson also has served his alma mater as Dean of the Chapel, Dean of Men, Director of Housing, Director of Christian Ministries, Lecturer in Communication Arts, houseparent, admissions counselor, summer-ministry-team director, and assistant men's basketball coach during his 30+ years as a Judson faculty/staff member.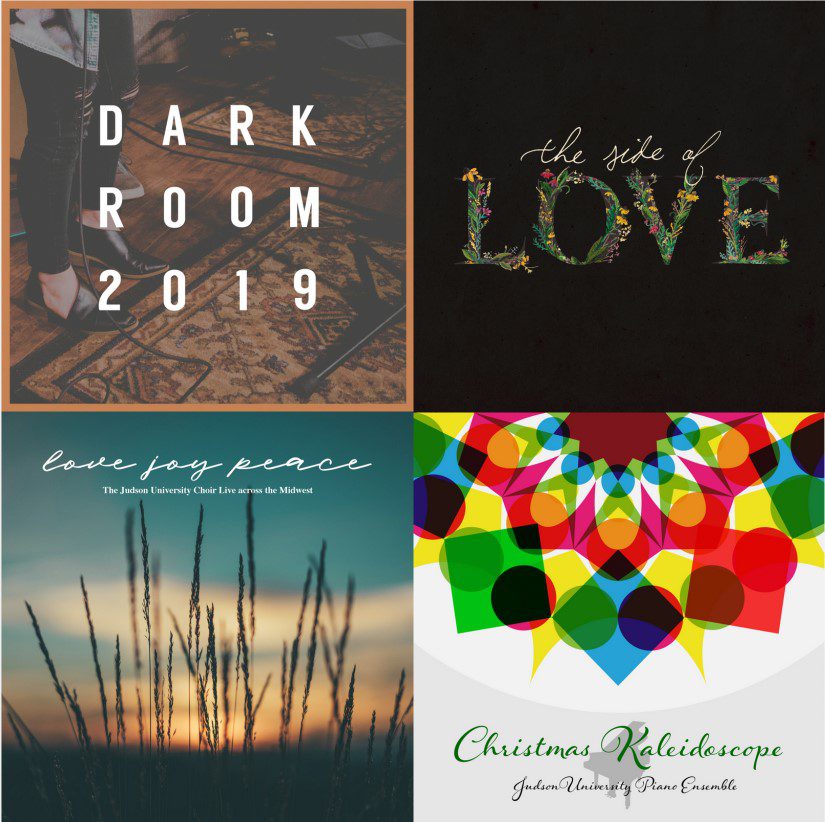 Online Store
Judson artists, bands, and ensembles works compiled, produced, and recorded through the DCWPA's Dark Room Studios and various live events are available for purchase as CDs through our online store or can be digitally streamed or purchased through Apple Music, iTunes, Spotify, Amazon Music, YouTube Music, and other digital platforms.
Listen In!
Check out these performances of some of our University Ensembles! See more performances, interviews, and more on our YouTube Channel.
Piano Ensemble
Watch the part of the Judson University Piano Ensemble perform "Tritsch Tratsch Polka".
Guitar Ensemble
Watch the Judson University Guitar Ensemble perform "Trepek".
Jazz Ensemble
Watch the Judson University Jazz Ensemble perform "Doxy".
Chamber Singers
Watch the Judson University Chamber Singers perform "Wake O My Soul".
Coming Up