Affirm Leadership Christian Academy
Affirm Leadership Christian Academy
ALCA Mission is to empower the next generation of women leaders through innovative education, real-world experiences, and creative culture in order to engage and inspire young girls to achieve challenging goals and aspirations.
In May 2021, Judson University formally began a partnership with Affirm Leadership Christian Academy (ALCA) in Waukegan, Illinois ALCA). ALCA is a private all-girls innovative college-prep academy that provides a rigorous STEAM and Architecture education entered on Christian values with a focus on business, government, and the arts to African-American and Hispanic girls, as well as those from underrepresented communities. By preparing the next generation of women leaders with an anchor in Christ and empowering them to lead, the hope is that they will become strong agents of transformation within their own communities.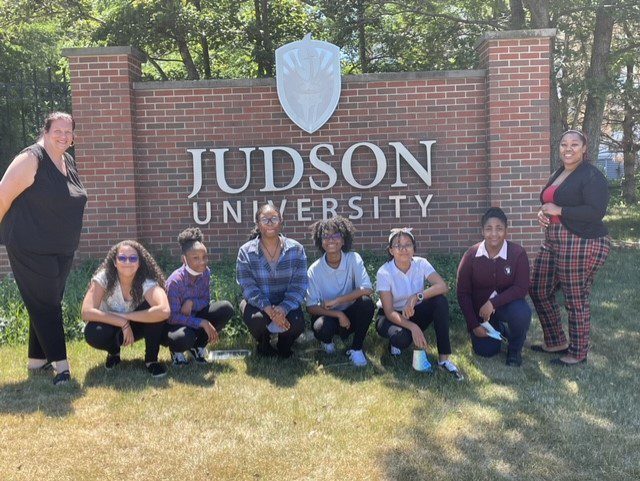 Judson University sees this mission as an extension of our own vision to shape lives that shape the world. Therefore, we are partnering with ALCA to provide educational opportunities in the areas of science, technology, engineering, architecture, and math (STEAM).
SILHOUETTE OF A SCHOLAR
Mastery Learner
We educate scholars to think critically, acquire knowledge, and master skills.
Cultural Communicator
Our scholars will engage in cross-cultural conversations with the intentions of impacting generations through God's word and creative expression.
Reflective Listener
We will equip our scholars to be rooted on the true message of the Gospel, while establishing a Christ-centered community.
Spiritual Advocate
We empower our scholars to be rooted in their faith and unapologetic in their beliefs, while winning souls for Christ.
Transformative Leader
Our scholars will be agents of change who inspire, build up, and affirm.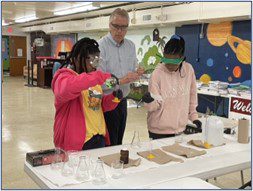 Throughout their education, scholars are taught with a college-prep curriculum. Key elements of a liberal arts education are built into their program such as, problem-solving activities, thought- provoking discussions, and critical-thinking assessments. Scholars are also prepared through daily Bible class and weekly chapel how to defend their faith and lead by Biblical principles.
ALCA's model is built on the E6 model:
Educate scholars to think critically.
Equip with the knowledge of Biblical principles.
Empower to be a confident leader.
Engage aspiring leaders.
Encourage authentic God-given gifts and talents.
Express creative and innovative ideas.
Today, Judson University is providing educators and educational content for summer intensive camps to enhance the scholar experience and provide exposure to a college campus.
In Fall of 2022, ALCA extended their classes to include 9th and 10th grades. ALCA would like to extend educational opportunities that include housing as many of the students would benefit from safe, secure housing and it opens the door to invite international students to join the program.
Upon completion of 10th grade, these students will move to Judson to begin the college-preparatory program. Students will have the opportunity to earn their associates degree along with their high school diploma. Ninety-nine percent of these students plan to earn a four-year degree; therefore, these young women will achieve their goals faster.
AFFIRM LEADERSHIP ACADEMY BUDGET
| | |
| --- | --- |
| Headquarters | $1, 500,000 |
| Annual Program (Pre-K-8th) | $500,000 |
| College Prep Coodinator | $50,000 |
| Scholarships (10 students) | $25,000 |
| Meals & Fees (10 students) | $100,000 |
| Technology | $25,000 |
| Student Success (10 students) | $25,000 |
| Transportation | $50,000 |
| Program Replication | $50,000 |
| | |